Former Gov. Scott McCallum doesn't regret 2002 appointment of Sheriff David Clarke


MADISON -- Former Wisconsin Gov. Scott McCallum isn't defending Milwaukee County Sheriff David Clarke's recent controversial actions, but is standing by his 2002 appointment of the sheriff.

"I think he's done a wonderful job. What he's doing now — of course, I no longer have anything to say about it now. It's up the voters," McCallum said during an interview with FOX6. "But he is outspoken."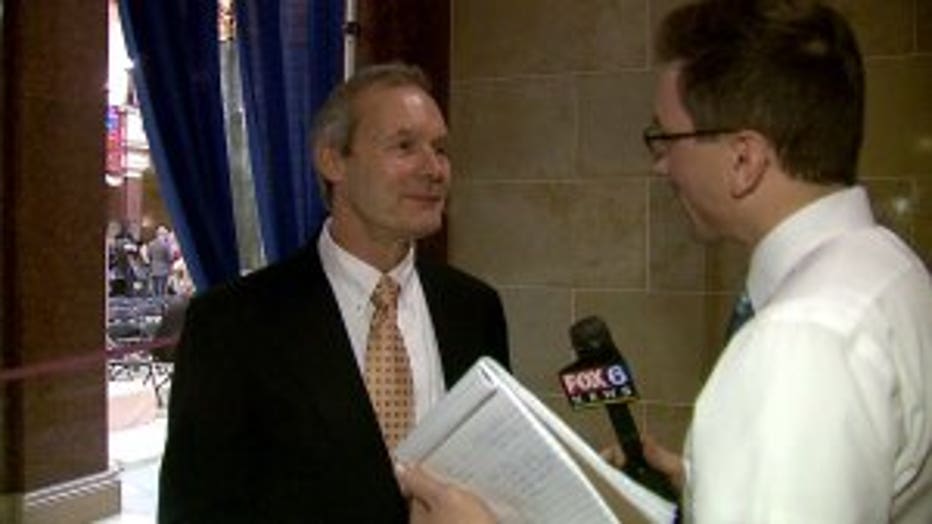 McCallum chose Clarke to fill a vacancy as Milwaukee County sheriff in March 2002, after then-Sheriff Lev Baldwin resigned. Clarke was a captain in the Milwaukee Police Department.

Clarke immediately made headlines when he announced that he would run as a Democrat, not as a Republican.

"What I wanted was somebody who understood law enforcement, who understood the system, and somebody who was a little different in the system who could shake it up and be clean," McCallum said.

Clarke has since been re-elected four times. Over the past year, he's found himself involved in numerous controversies.

Clarke had a Milwaukee man detained in January after the man shook his head at Clarke on a Milwaukee-bound airplane. The sheriff subsequently threatened that anyone who hassled him could be "knocked out."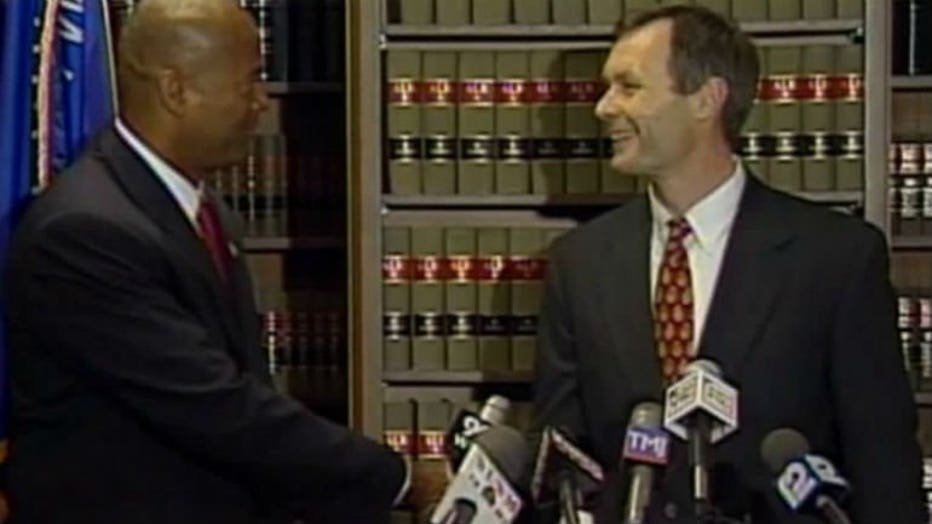 Scott McCallum introduces David Clarke as Milwaukee County sheriff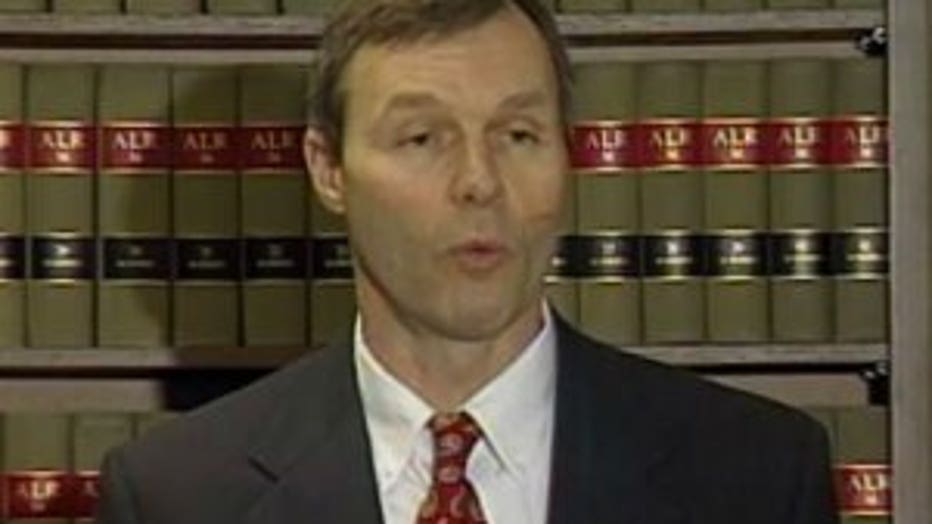 After attending President Donald Trump's inauguration in Washington, Clarke said he was insulted by people at the Women's March on Washington. He referred to the event as a "freak show" on Twitter.

Four state lawmakers have called for Clarke's resignation.

McCallum said he didn't regret appointing Clarke, but didn't offer a defense of the latest controversies.

"Like anybody else, there are some things that he's doing good and some things I'm sure many people will disagree with," McCallum said, when asked if he currently supports Clarke.

McCallum himself was an accidental governor; he took the job when then-Gov. Tommy Thompson left to become Health and Human Services secretary in President George W. Bush's cabinet. McCallum lost reelection to Democrat Jim Doyle in 2002.

McCallum was previously Thompson's lieutenant governor from 1987 until Thompson left Wisconsin in 2001.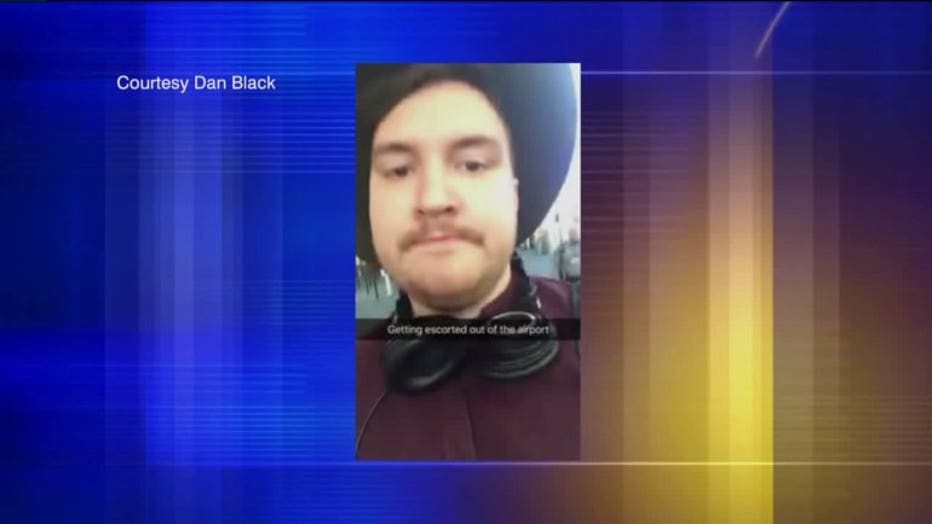 McCallum said he got the most criticism from fellow Republicans for appointing Clarke, who would run for re-election as a Democrat.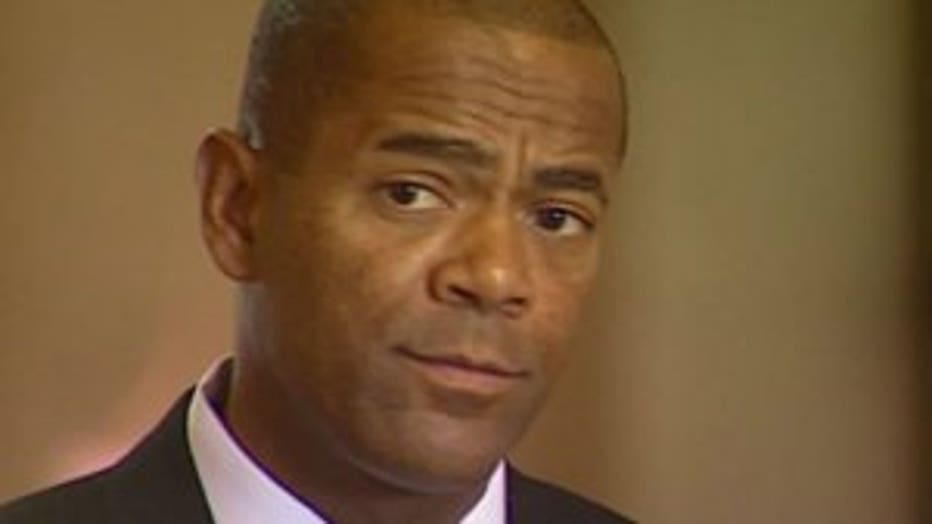 Milwaukee County Sheriff David Clarke


"I was proud of the fact that he was going to clean things up. He was 'Mr. Straight Arrow,' came out of the FBI, and I thought a very good appointment, despite the heat I took at the time for appointing him," McCallum said.

Just 31 percent of Milwaukee County voters approve of the job Clarke is doing, according to a poll released Tuesday by the Democratic-leaning Public Policy Polling. Sixty-two percent said they disapproved of Clarke's performance.

Additionally, 82 percent of Democrats say they wouldn't vote for him in the 2018 partisan primary, if Clarke chooses to run for a fifth full term as sheriff. Clarke has not publicly announced his 2018 plans.

Fran McLaughlin, a spokeswoman for Clarke, pointed to two articles that questioned PPP's validity and accuracy.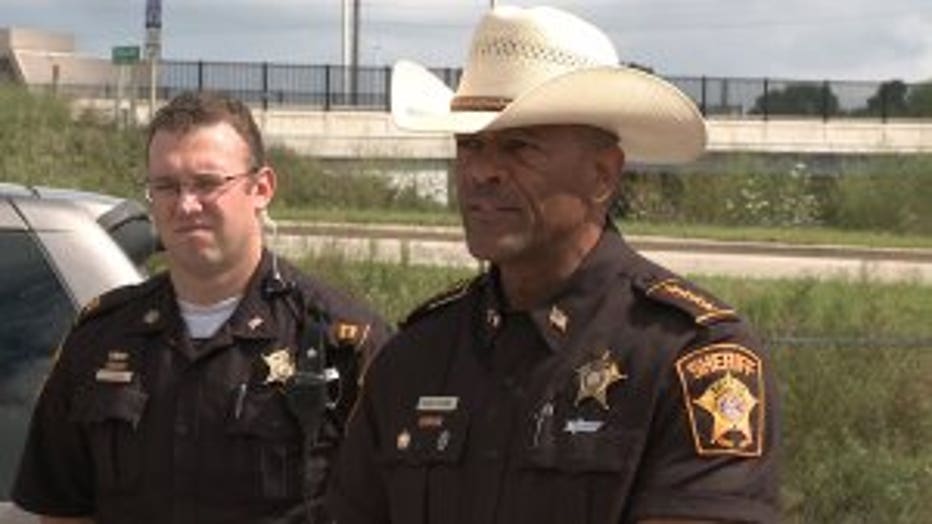 Milwaukee County Sheriff David Clarke


McCallum attended a ceremony at the state Capitol this week, along with former governors and Gov. Scott Walker, to honor the building's 100th anniversary.

His race against Doyle was his last campaign, and McCallum has held private-sector jobs since.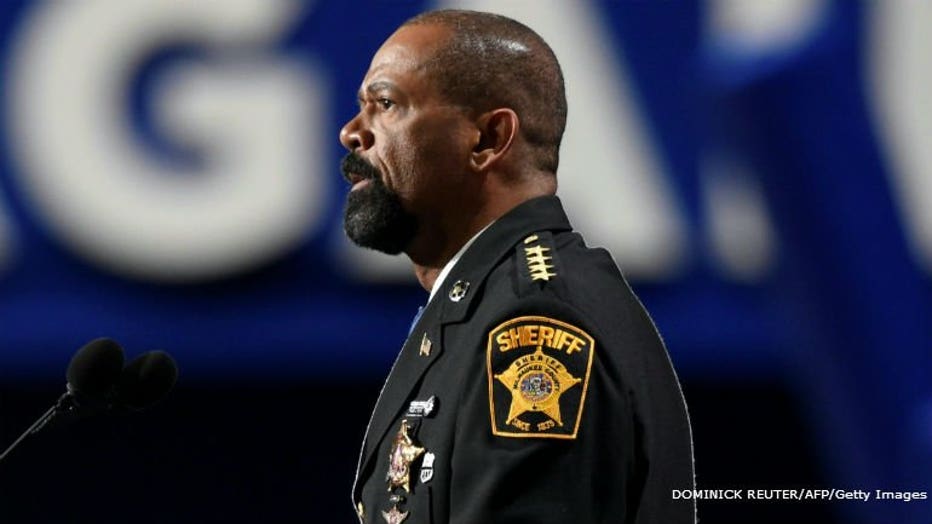 Sheriff David Clarke addresses delegates during the evening session of the Republican National Convention at the Quicken Loans arena in Cleveland, Ohio on July 18, 2016. The Republican Party opened its national convention Monday, kicking off a four-d