For some, 6+ inches of snow meant Sunday Funday on the sledding hill in downtown Racine!
RACINE -- Besides the snowblowing and shoveling that came along with our first significant snowfall of the season on Saturday, December 10th through Sunday, December 11th -- there was some looking to get out and enjoy it!

After a warm November, the long fall, beginning on Saturday night and continuing for more than 24 hours, was wiped away by more than six inches of snow in Racine!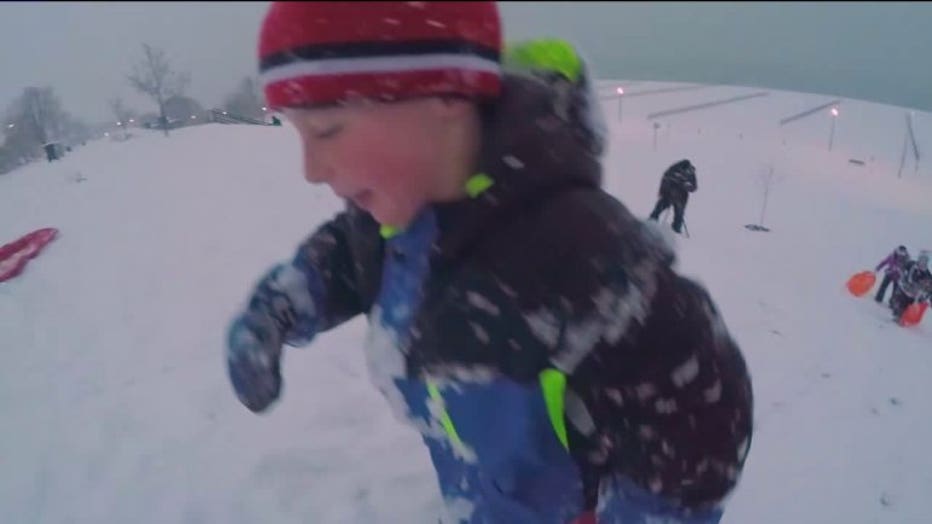 FOX6 News found plenty of people enjoying Sunday Funday on the sledding hill at North Beach in Racine!

"Takes a lot more getting up than down," one sledder said.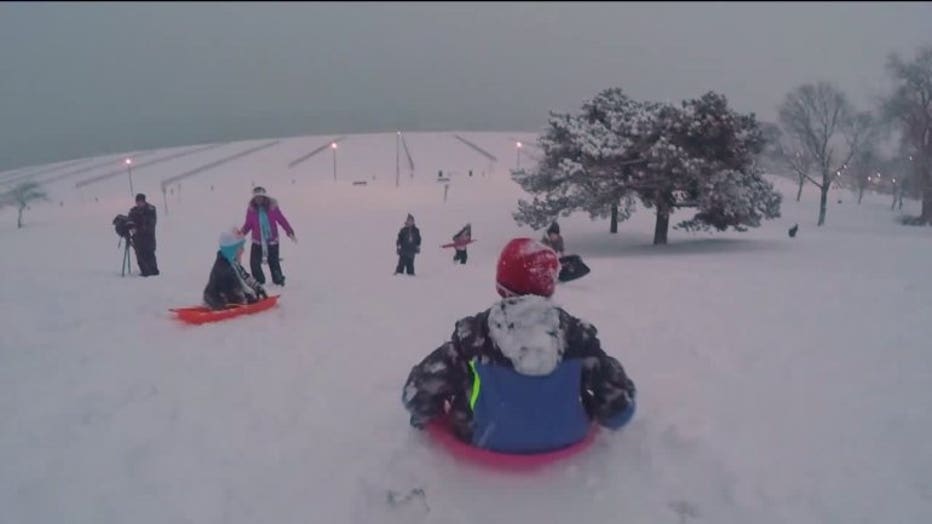 Liz Zimmerman brought a handful of young people to the hill for a day of fun.

"I think just a couple days ago Jackson said 'I don`t even think we`re going to get snow before Christmas,'" Zimmerman said.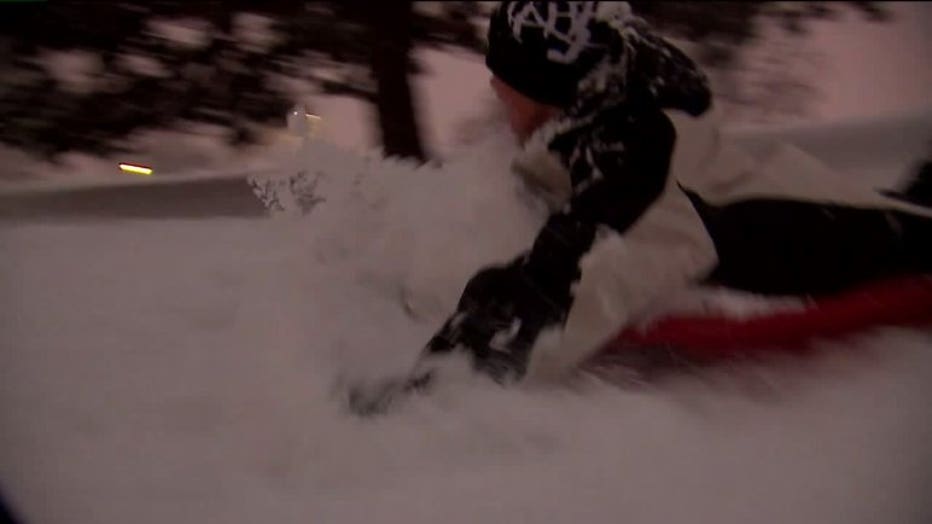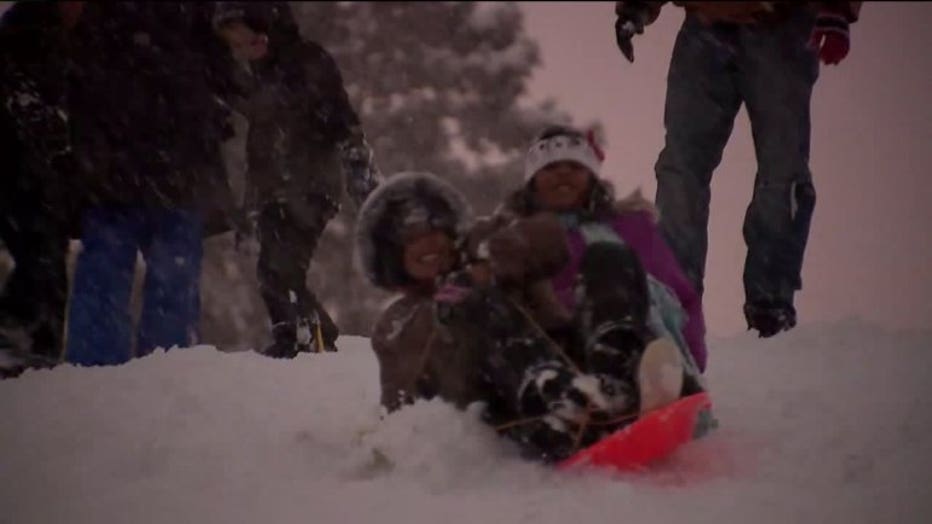 The hill could've been busier Sunday afternoon if not for that Packers/Seahawks game!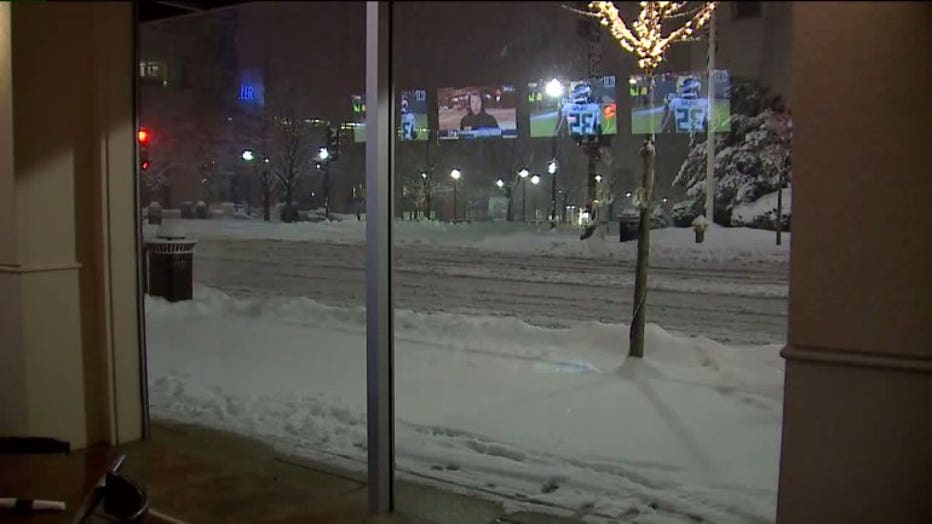 The allure of the first big snowfall was trumped for some by the Packers' late-season push, but at least the crowd at Dewey's in downtown Racine could keep an eye on both on Sunday.

"You know, my kids wouldn`t want it any other way. They want to be out here. They wanted us out here," a sledder said.