Flooding leads to evacuations in Cross Plains: 'It's unbelievable, the power of that water'


CROSS PLAINS -- Gov. Scott Walker on Tuesday, Aug. 21 declared a state of emergency in flood-stricken Dane County, saying the state is ready to assist in recovery efforts after torrential rains prompted evacuations and left at least one person dead -- swept away in the floodwaters. The governor plans to tour the flood damage on Wednesday. The National Weather Service estimates at much as 13 inches of rain fell in parts of western Dane County Monday-Tuesday.

There were evacuations in the rural communities of Black Earth, Mazomanie and Cross Plains -- where more than a foot of rain turned creeks into raging rivers.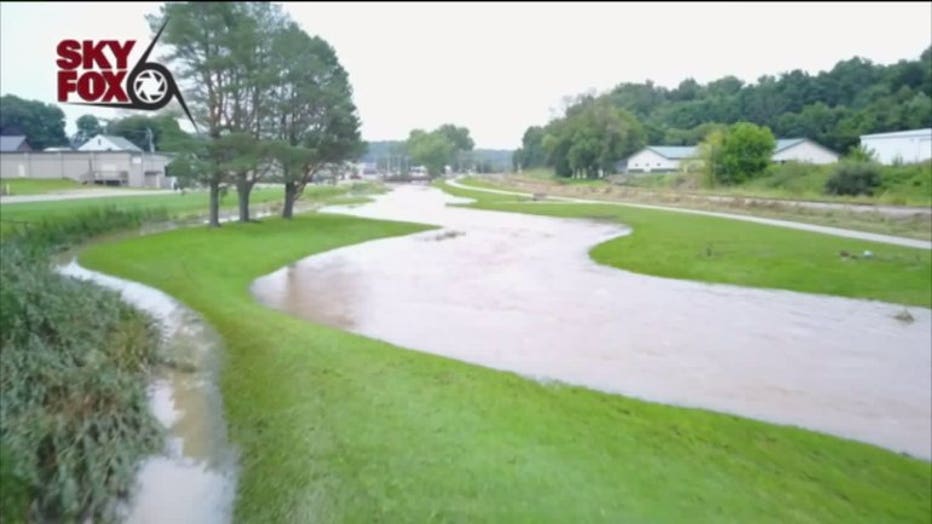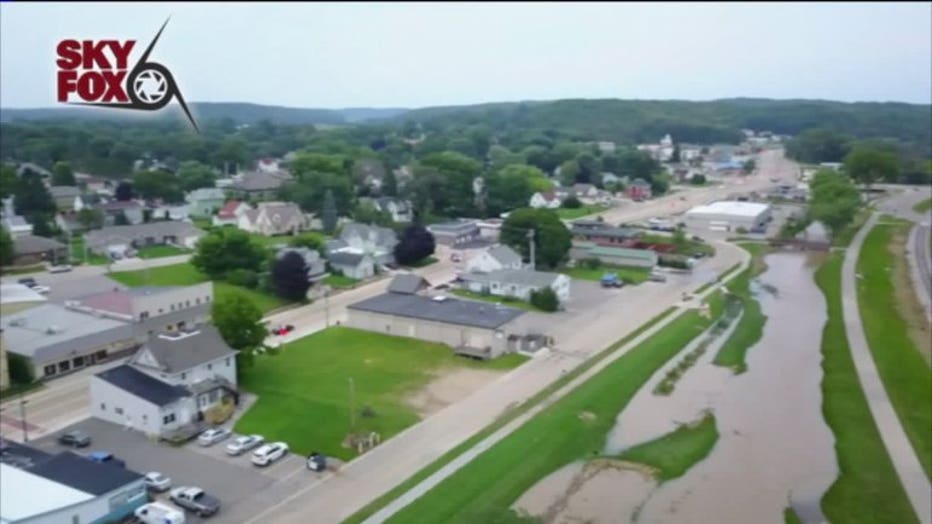 Cleanup was underway Tuesday afternoon outside Saeman Lumber.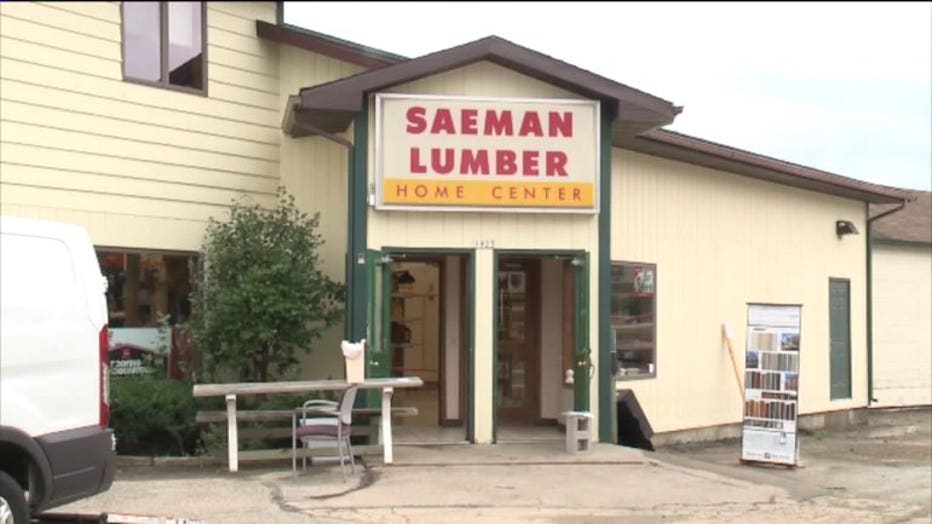 "We've got a lot of work ahead of us," said Bob Saeman, owner.

Saeman said he had no idea who owns the vehicles stacked up on his property out back. Inside, his workers spent hours removing mud.




"Could have been a lot worse," said Saeman.

FOX6 found destruction in nearly every direction. It's possible 15 inches of rain fell in a 24-hour period, washing out roads and stretching the volunteer fire department thin.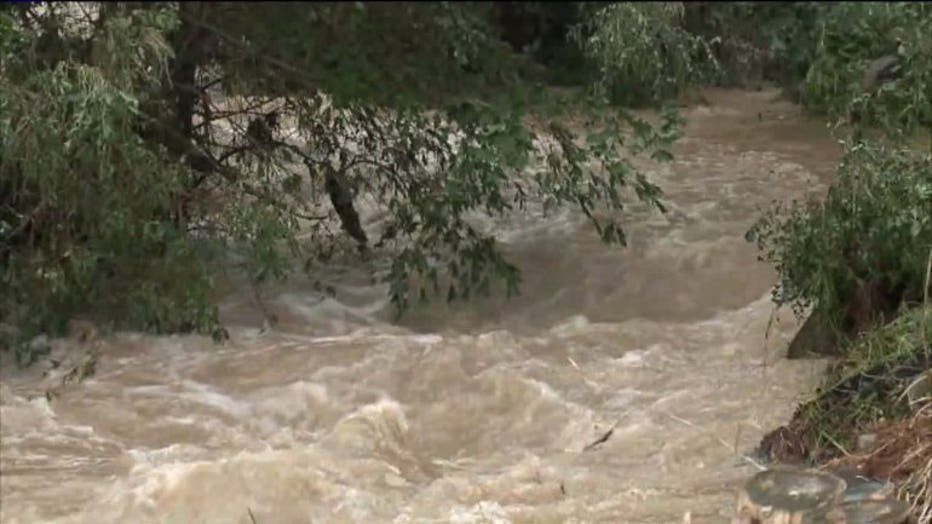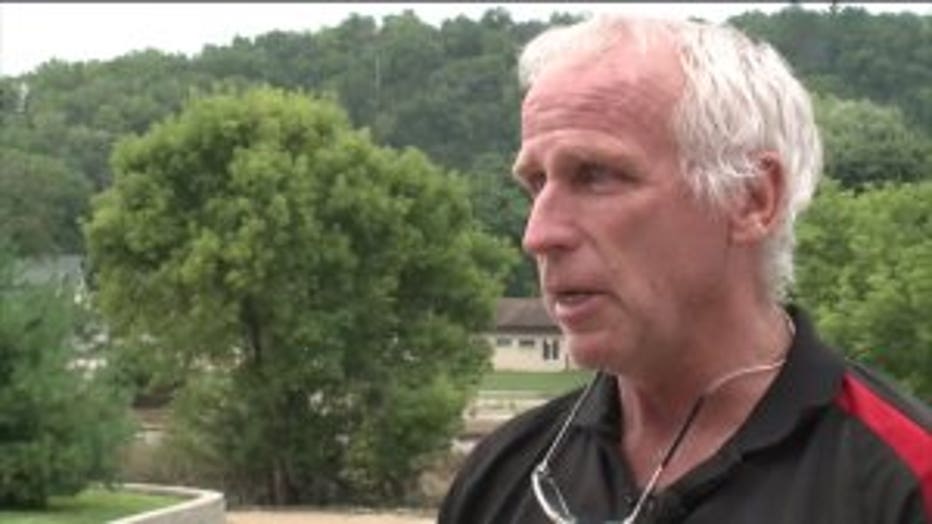 "A lot of amazing things they did last night," said Dale Lochner, fire chief.

Lochner said they conducted nearly 20 water rescues, fought an active fire and two firefighters got hurt after an indirect lightning strike.

"It was one incident after another," said Lochner.

Lochner said amazingly, no one was seriously injured or killed.

On Tuesday, on every block, the sound of water pumps filled the air. Heather Hayes said most of the items in their finished basement were out on the front lawn.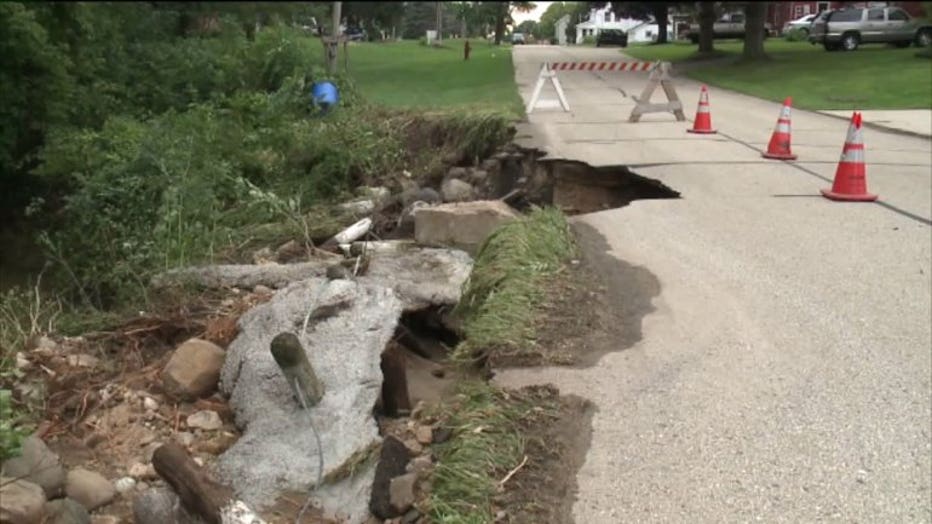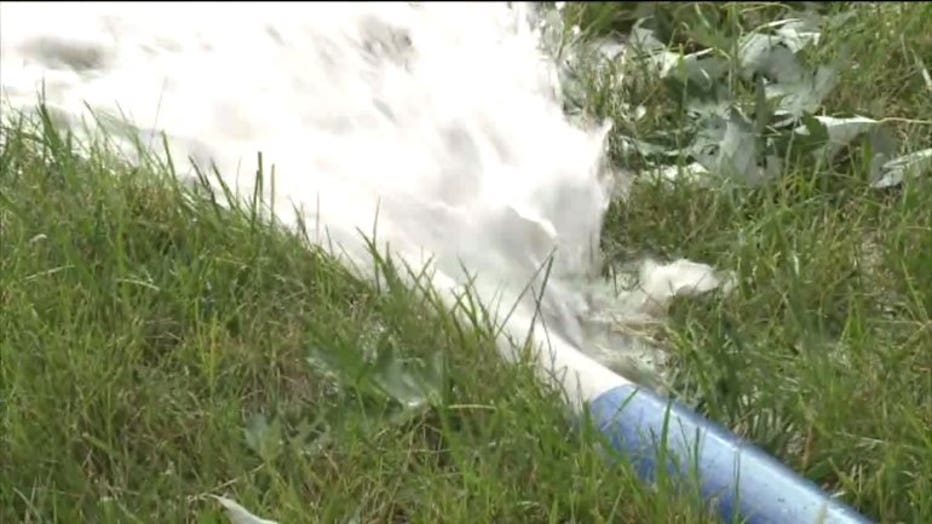 "We probably had six feet of water in our basement. Everything is gone. It was coming up through the floor drains. It was coming up out of the shower. It was coming up through the toilet. All of a sudden, this street became an entire river," said Hayes.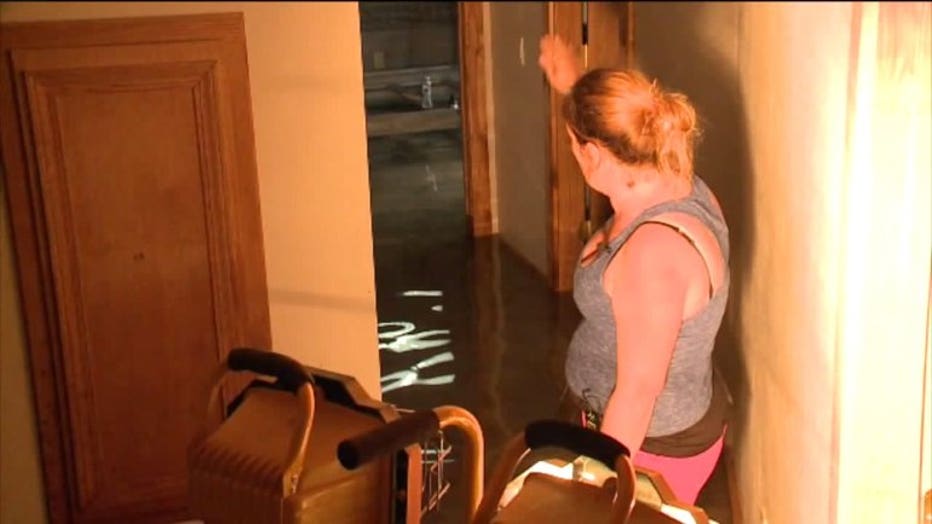 "It's unbelievable, the power of that water," said Saeman.

The Hayes family was evacuated Monday night, as were about 200 total residents.