Flooding closes I-43 near Port Washington Road in Ozaukee County for hours Monday


OZAUKEE COUNTY -- Major flooding in across Ozaukee County caused some problems Monday, Aug. 27 for drivers and homeowners.

Storms that pushed through beginning Sunday, Aug. 26. downed trees and caused flooding that closed Interstate 43 in Ozaukee County for hours Monday. Several vehicles were stranded in high water on I-43 near Port Washington. All lanes were closed for roughly six hours before they reopened at around 10 a.m. Then, late on Monday afternoon, I-43 northbound was shut down at Pioneer Road near Grafton due to flooding.

PHOTO GALLERY



"Everything from high water at intersections to several feet of water at underpasses. We do have a number of road washouts in some of our townships. Storm sewers were having a hard time keeping up, so the lowlying areas collected water. Some were due to plugged drains, and some of it was just overwhelmed," said Scott Ziegler, director of Emergency Management in Ozaukee County.




Stranded motorists were rescued, and heavy equipment was used to remove water and mud, as trucks were pulled out of the Milwaukee River. Others were forcibly pushed downstream.

FOX6 found drivers sloshing through parking lots in Saukville in Ozaukee County -- wading through feet of water to get to their vehicles.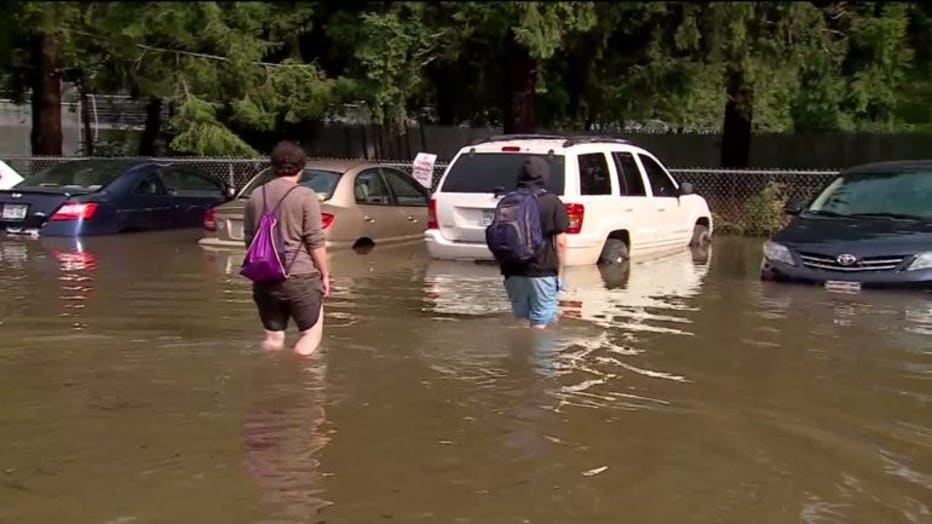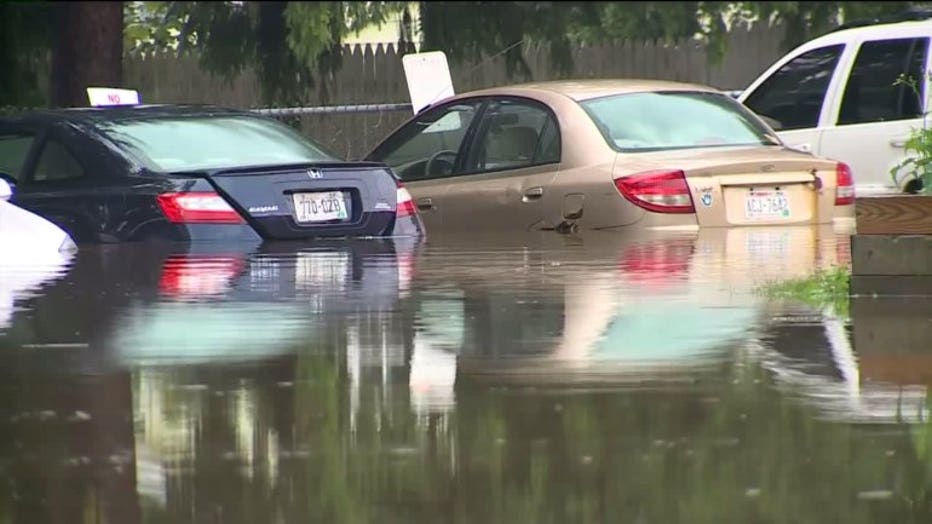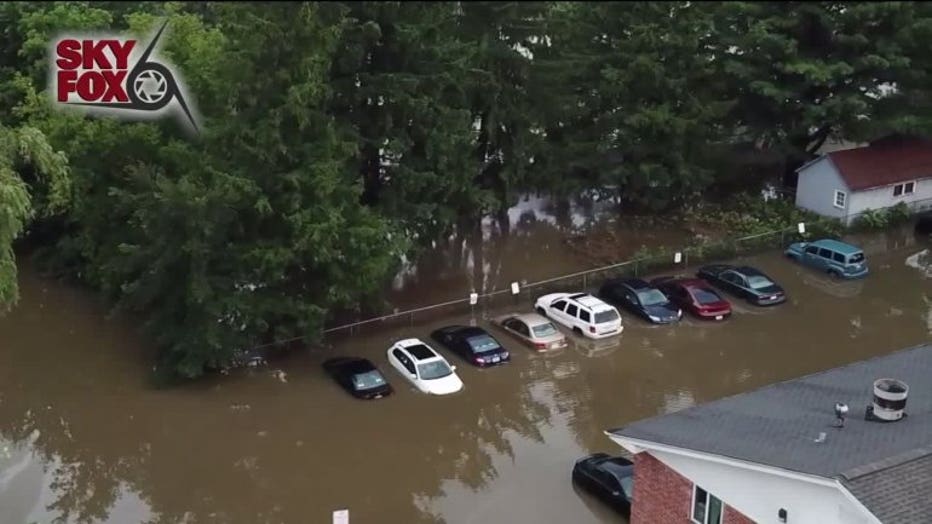 "This is the first time I've seen this flooded. Oh great -- I've got water in there," said a Saukville resident.

We found pumps working non-stop across the area, as homeowners tried to dry out their basements.

"We have a bunch of stuff down there, which is a total loss," said a Saukville resident.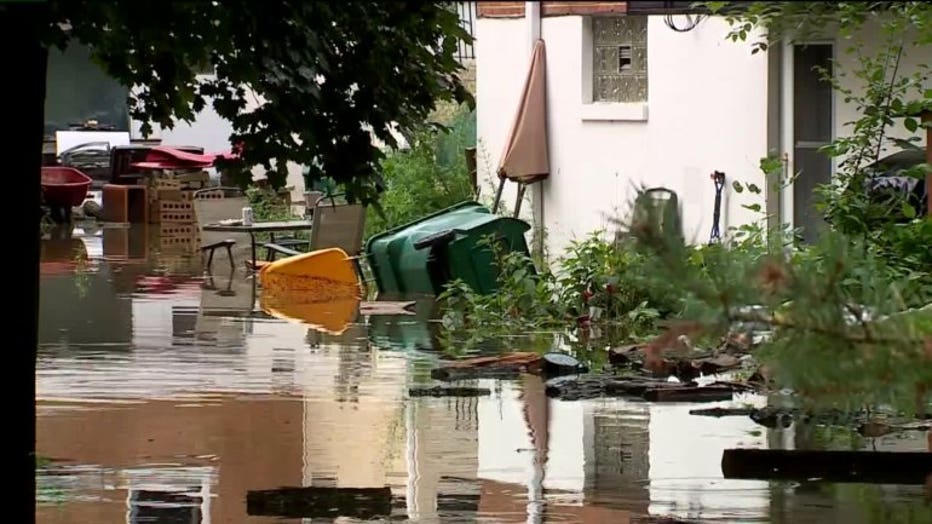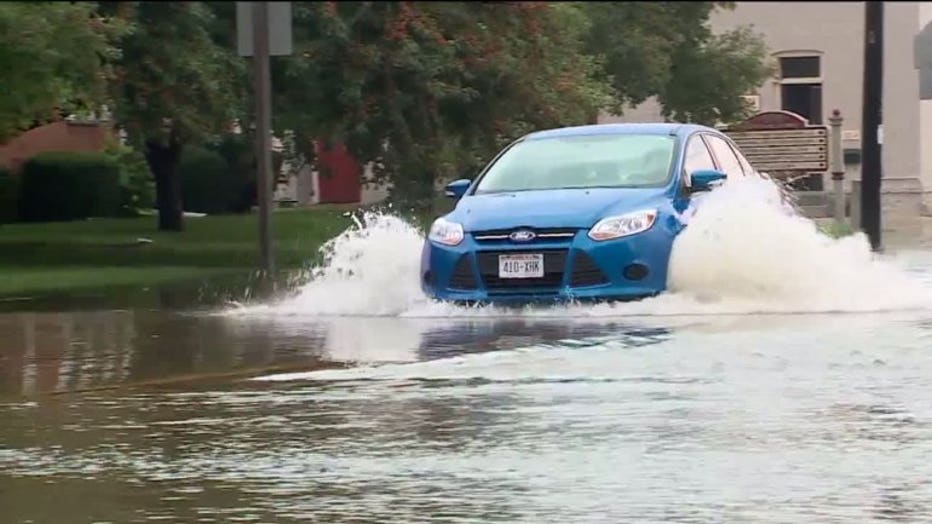 Village officials warned drivers to use caution as multiple roadways were closed. It's important to remember to "turn around, don't drown."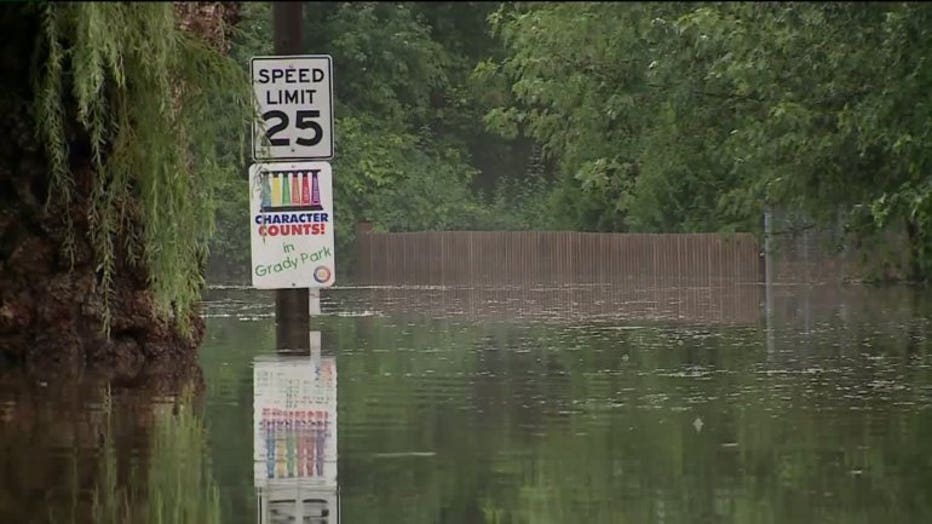 The National Weather Service said there was street flooding in several communities, including West Bend, Jackson, Saukville, Grafton and Port Washington -- in Ozaukee and Washington counties, where there was a tornado warning Sunday.

The areal flood warning for Ozaukee and Washington counties was extended until 8 p.m. Monday night. In addition, Cedarburg waterways (Milwaukee River and Cedar Creek) are under flood warnings for the next several days.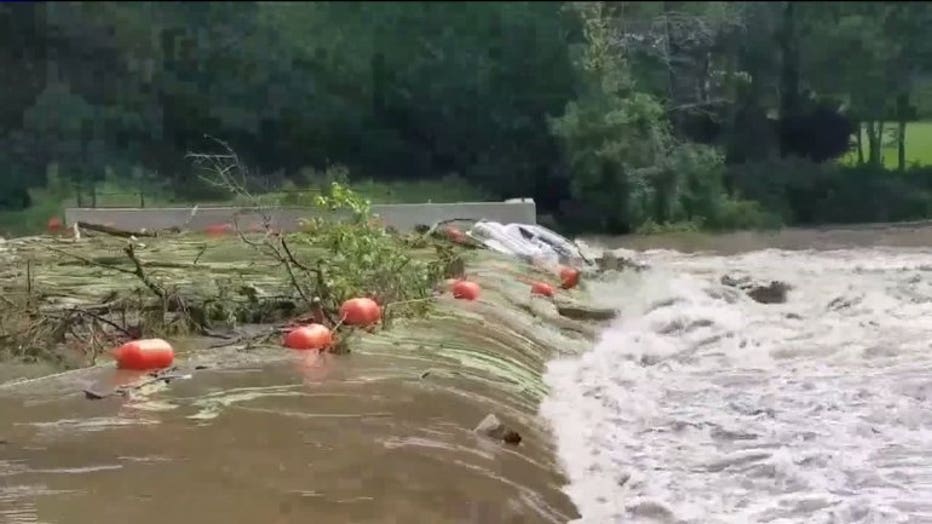 Milwaukee River in Ozaukee County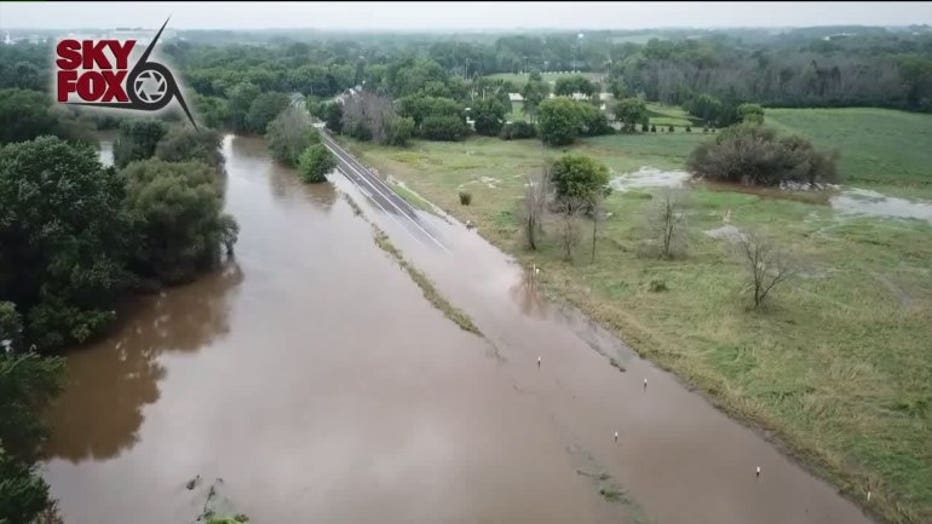 The Milwaukee River crested around a record-breaking 14 feet.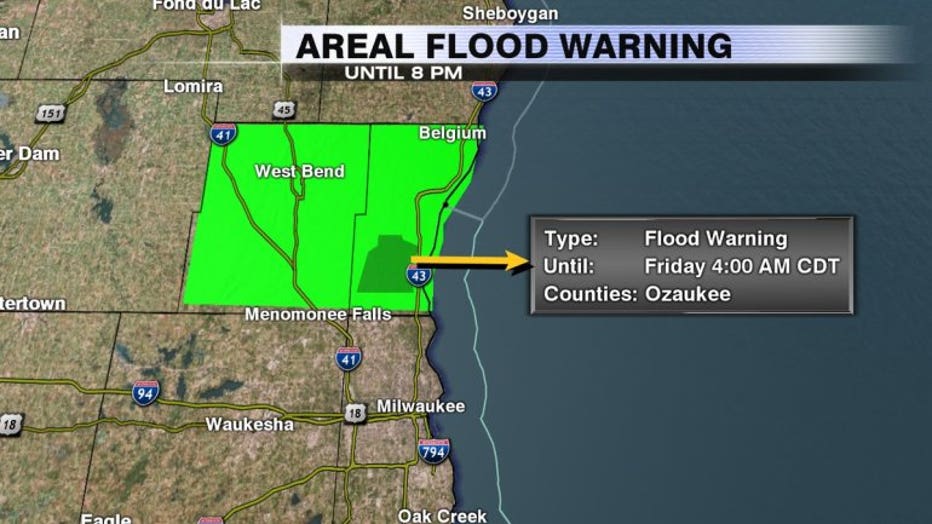 There is rain in the forecast through Wednesday. CLICK HERE for the latest from the FOX6 Weather Experts.