Five teens arrested, suspected in carjacking on Milwaukee's northwest side
MILWAUKEE -- Milwaukee police arrested five people in connection with a carjacking on the city's northwest side -- that eventually ended up in a police pursuit.

Officers responded to the neighborhood near 68th and Melvina around 8 p.m. on Wednesday, April 6th for a report of a car stolen during an armed robbery.

The victim, a 31-year-old Milwaukee woman, told officers she was in her car when two suspects approached her, pointed a gun at her, and demanded the vehicle. The victim complied and the two suspects fled in the vehicle.

A short time later, officers located the stolen car near 51st and Custer -- and began to pursue the vehicle.

The driver of the stolen car lost control near 40th and Hampton -- and crashed into the curb. Five suspects inside the car ran away from the scene but were quickly taken into custody.

Those taken into custody include a 15-year-old male, two 16-year-old males, and two 17-year-old males. A gun believed to be used in the crime was found near one of the suspects when he was arrested.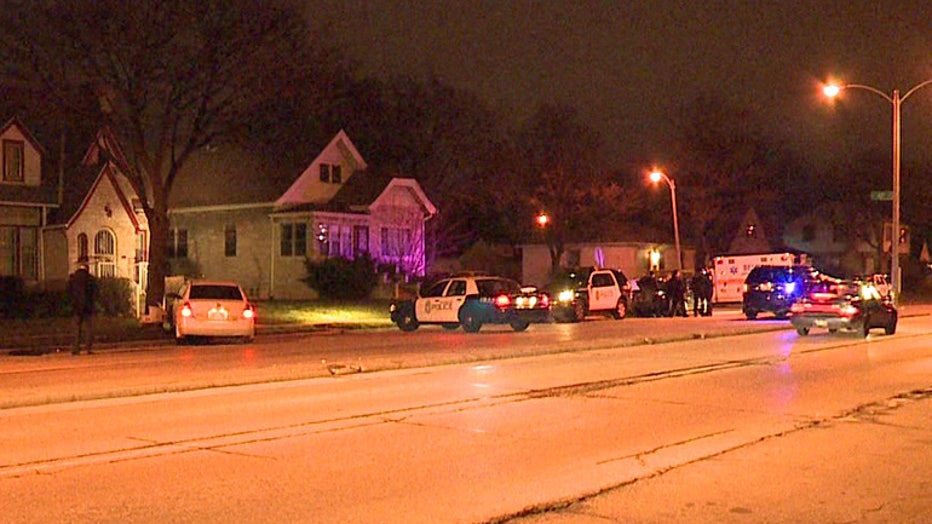 Carjacked vehicle crashes near 40th and Hampton, Milwaukee