First Lady Melania Trump in hospital for treatment of kidney condition


WASHINGTON — Melania Trump underwent a procedure Monday morning to treat a benign kidney condition and will likely be hospitalized for the rest of the week, the White House said.

President Donald Trump was expected to visit his wife at Walter Reed Medical Center just outside Washington later Monday, according to a White House official who was not authorized to disclose the plan and spoke to The Associated Press on condition of anonymity.

Her spokeswoman, Stephanie Grisham, said the procedure on the 48-year-old first lady was successful and there were no complications.

The White House did not offer any additional details on Mrs. Trump's condition.

She was last seen in public on Wednesday at a White House event where she joined the president to honor military mothers and spouses for Mother's Day.

Mrs. Trump, who has been gradually raising her profile as first lady, recently hosted her first state dinner and launched a public awareness campaign to help children.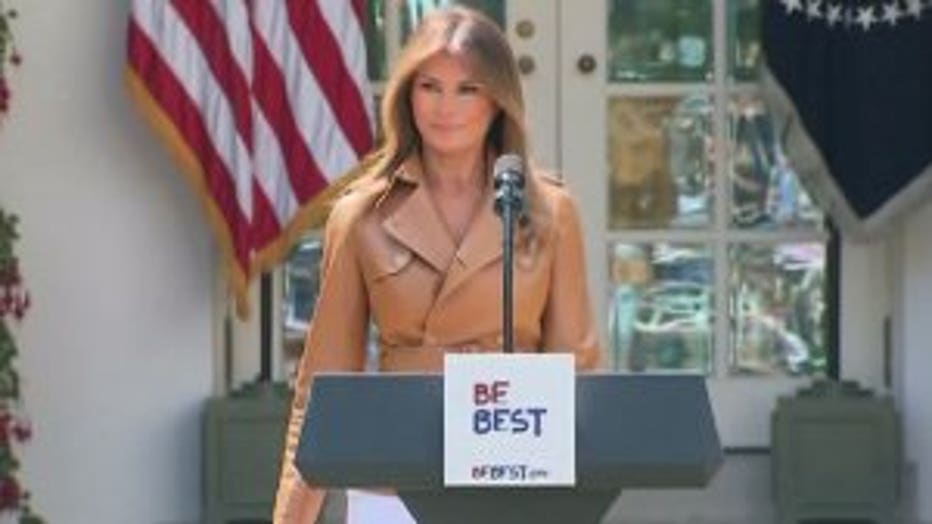 With the president watching in the Rose Garden, Mrs. Trump last week unveiled the "Be Best" campaign, which she said will focus on childhood well-being, social media use and opioid abuse.

The first lady lived full time in New York during the administration's opening months so the couple's son, Barron, now 12, would not have to change schools midyear. She and Barron moved into the White House last June and since then the first lady has been raising her public profile.

Mrs. Trump joined her husband last month to host the prime minister of Japan for a two-day summit at the Trumps' Florida estate, and the Trumps hosted the president of France at the White House on a three-day state visit, including a lavish state dinner. Mrs. Trump also represented the administration at the April funeral of former first lady Barbara Bush.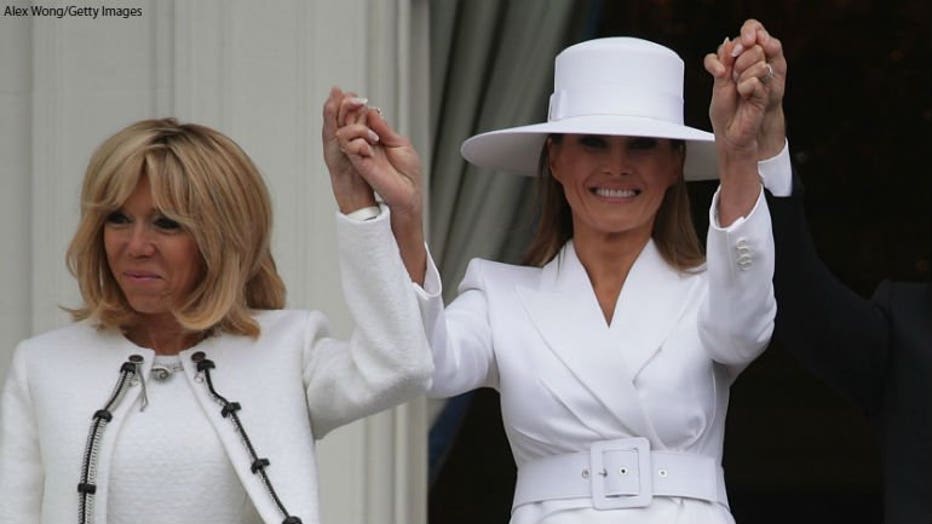 WASHINGTON, DC - APRIL 24: U.S. President Donald Trump (R) and first lady Melania Trump (2nd L), French President Emmanuel Macron (3rd L) and his wife Brigitte Macron (L) hold up their hands during a state arrival ceremony at the White House April 24


Mrs. Trump is the first US first lady to undergo such a serious medical procedure while in the White House since Nancy Reagan had a mastectomy in October 1987. Rosalynn Carter underwent surgery to remove a benign lump from her breast in April 1977. Weeks after Betty Ford became first lady, she was diagnosed with breast cancer and underwent a mastectomy in September 1974.