Fireworks postponed; Mother Nature puts on her own show on opening night of Summerfest


MILWAUKEE -- The Big Bang fireworks show at Summerfest's 50th edition Wednesday night, June 28th was postponed due to the weather. Strong to severe storms moved through, so Summerfest officials said the fireworks show would take place Thursday night instead.

Instead of the Big Bang fireworks show, it was Mother Nature offering her own show on the first night of Summerfest's 50th.




A Tornado Watch was issued for much of SE Wisconsin until 10:00 p.m.

CLICK HERE for the very latest forecast information from the FOX6 Weather Experts.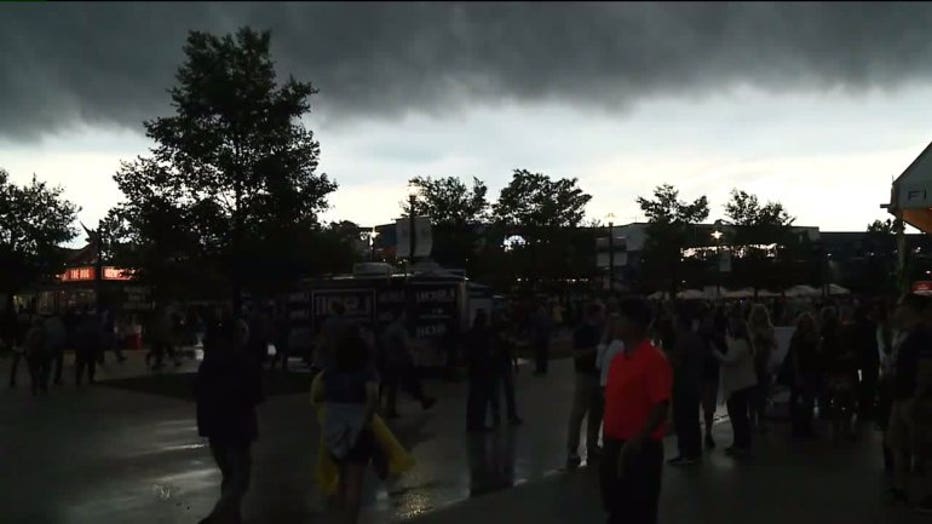 Despite the weather, people came to Maier Festival Park ready to party. Among the crowds were some who were experiencing the Big Gig for the very first time, and others who are festival veterans.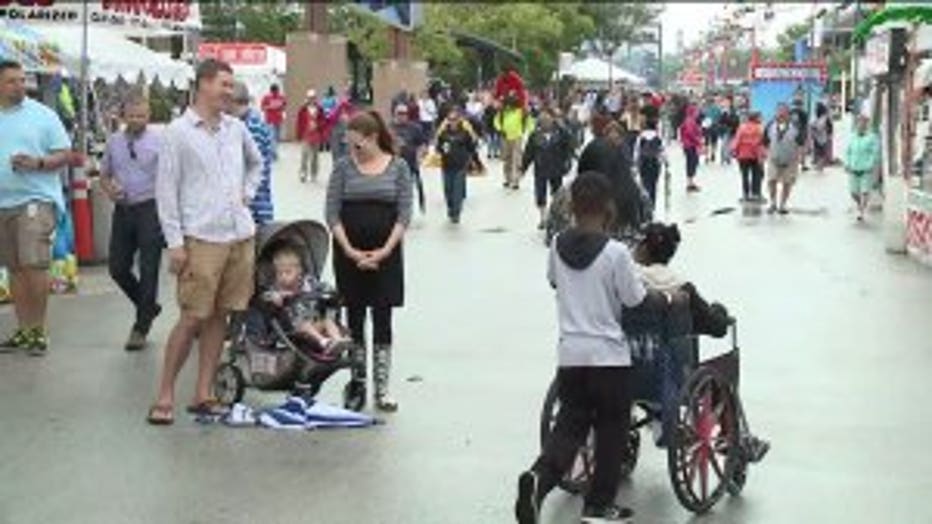 "We've got a kid, so we don't get to see a lot, but we've seen some good shows over here," a guest said.

"1970 was my first Summerfest so I have to do the math," Paul Paikowski said.

Some said Summerfest, now in its 50th year, has only gotten better with age!

"It gets better and better," a guest said.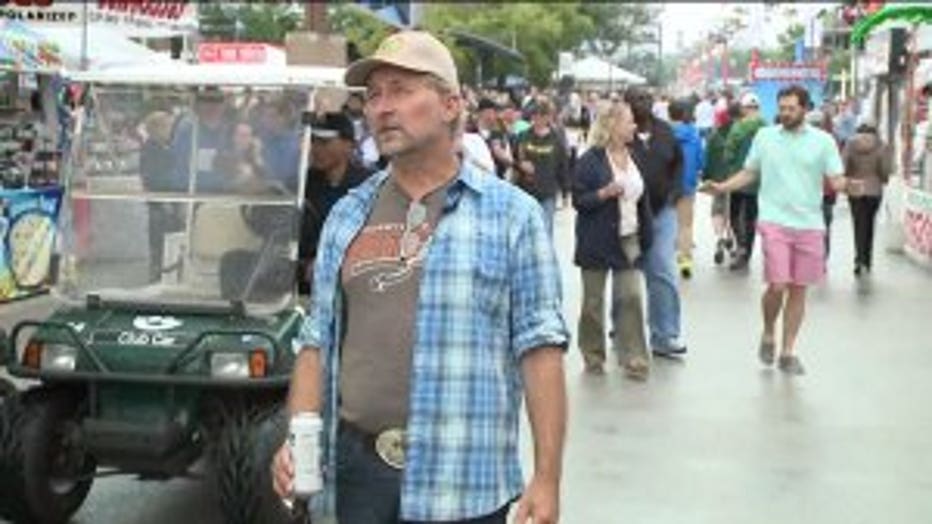 The festival that welcomes everyone attracted an unwanted guest Wednesday -- thunderstorms, at times soaking the crowd.

The FOX6 Weather Experts say the storms will taper off Wednesday night, and it'll be hot and humid Thursday, with storms returning in the evening, and continuing throughout Friday. There's a slight chance for an afternoon thunderstorm Saturday, and we then dry out on Sunday.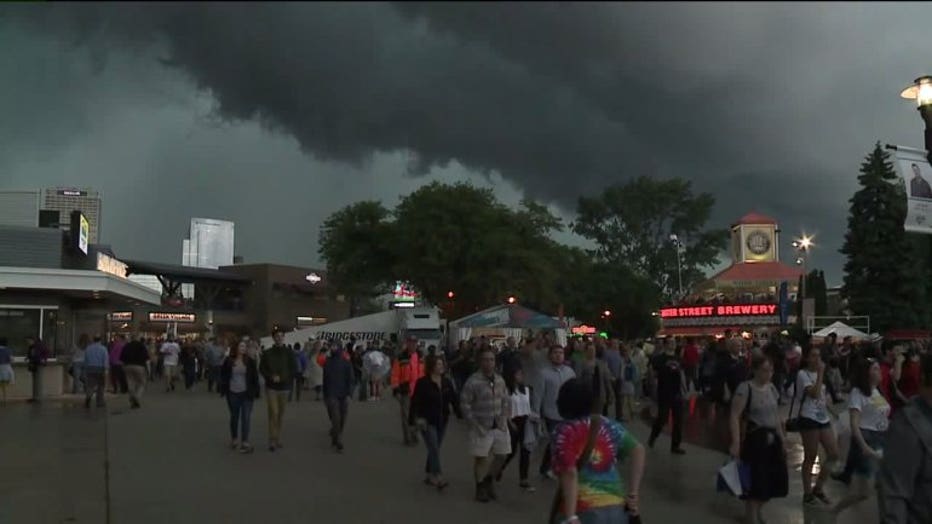 Summerfest 50th opening night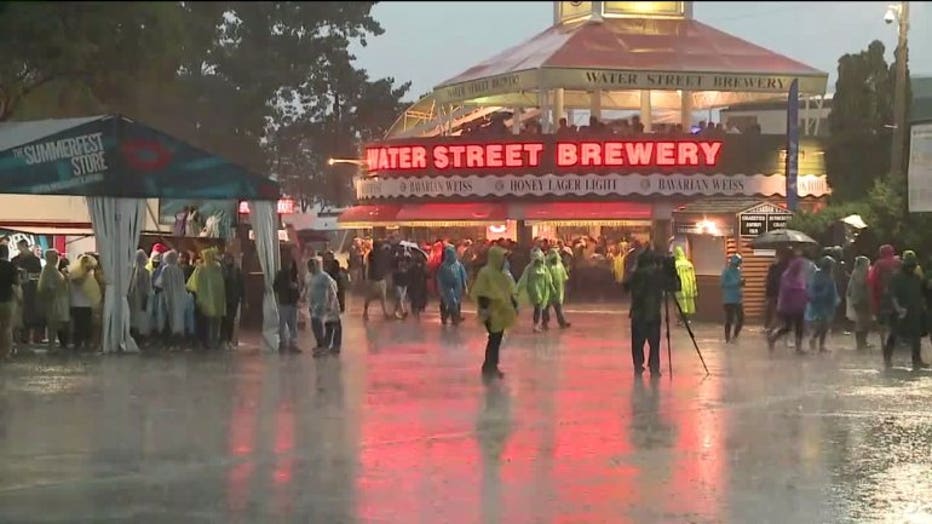 Summerfest 50th opening night


CLICK HERE to access Summerfest's website -- for the lineup, tips on getting to Maier Festival Park and more.