Firefighter accused of causing crash that killed 2 people pleads guilty in deal
MILWAUKEE -- 32-year-old Joshua Larson, the Milwaukee firefighter accused of causing a crash that killed two people while driving drunk on Opening Day for the Milwaukee Brewers in 2016, has reached a plea deal in his case.

Court records posted online indicate Larson is pleading guilty to two charges of homicide by use of a vehicle with PAC (prohibited alcohol concentration). Two other charges of homicide by intoxicated use of a vehicle are being dismissed outright.

Larson could be sentenced up to 25 years for each count to which he has pleaded guilty.

He was terminated from the Milwaukee Fire Department on July 26th, 2016.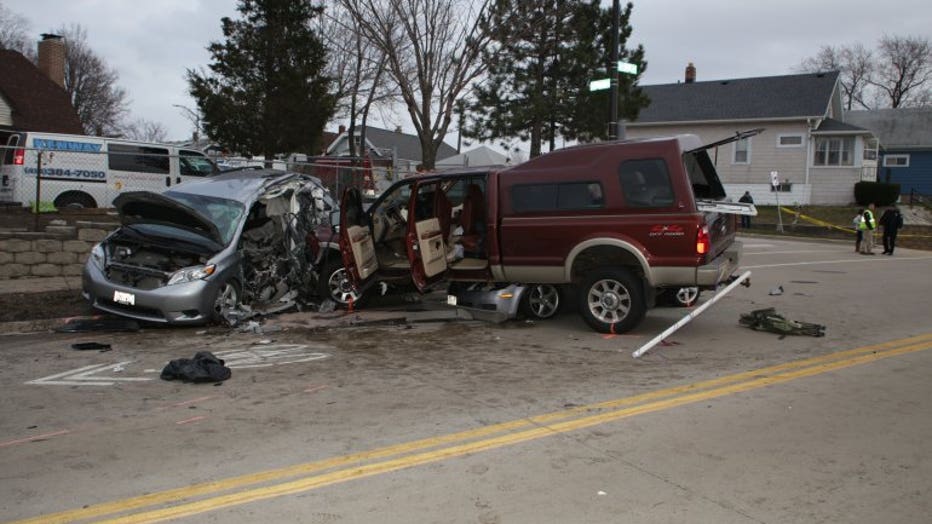 PHOTOS: Crash scene at 60th and Pierce on April 4th


The crash happened just after 5:00 p.m. near 60th and Pierce in West Allis on April 4th — Opening Day for the Milwaukee Brewers.

It involved three vehicles — a pickup truck (driven by Joshua Larson), a car and a minivan — and it was captured by surveillance cameras attached to the Johnson Controls building nearby.

The two people killed in the crash were identified as 64-year-old Yoruba Sly-Lundasi of Milwaukee (the driver of the minivan) and 38-year-old Wendell Johnson of Chicago (a passenger in the minivan).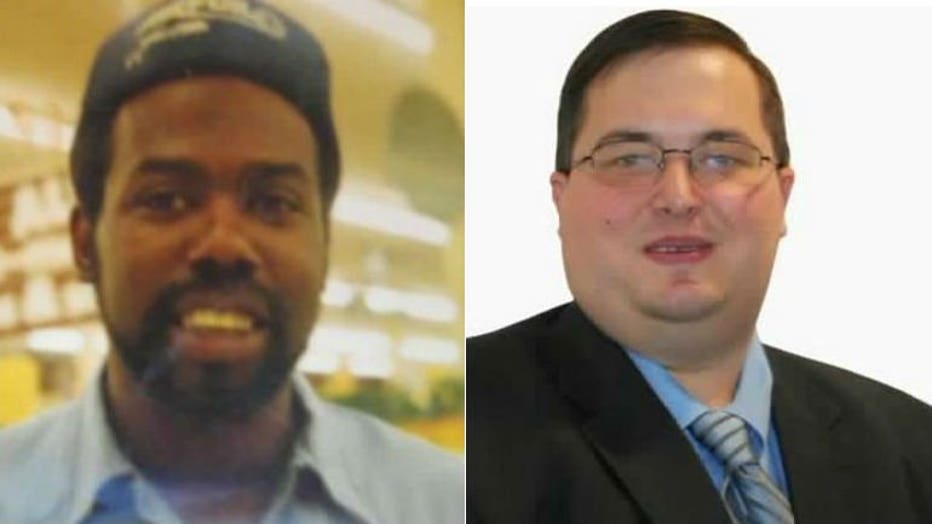 Yoruba Sly-Lundasi and Wendell "Ken" Johnson


Sly-Lundasi was working as an Uber driver, and Johnson was his passenger. Johnson was visiting Milwaukee on business.

Police said a preliminary investigation revealed the pickup truck, driven by Larson, was traveling southbound on S. 60th Street and struck the minivan as it made a left hand turn. The pickup truck and minivan traveled into oncoming traffic and impacted the northbound car. The driver and the passenger of the minivan passed away as a result of the crash.

The complaint says that the entire driver's side of the van was sheared away as a result of the wreck.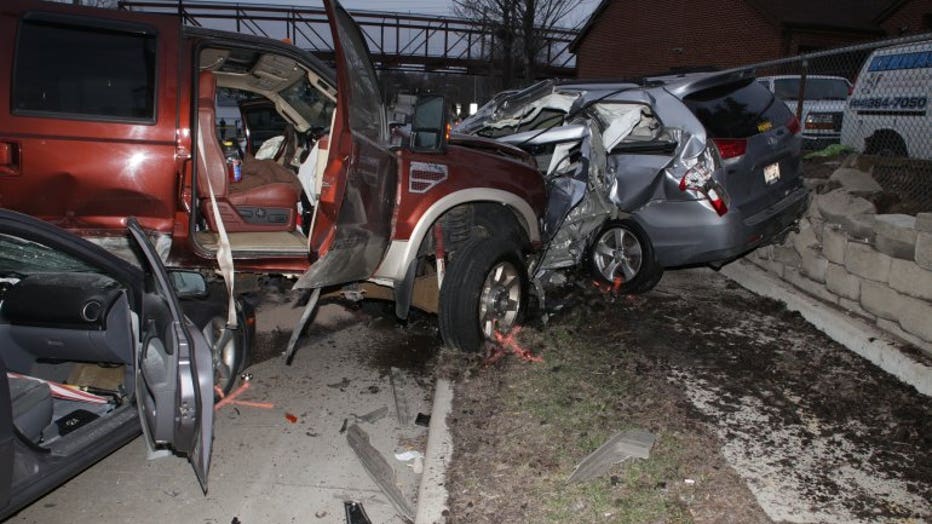 PHOTOS: Crash scene at 60th and Pierce on April 4th


When officers arrived on scene, they saw Joshua Larson performing chest compressions on Yoruba Sly-Lundasi. A woman identifying herself as a nurse also stopped at the scene and helped with CPR.

Wendell Johnson was found in the back seat of the van — not breathing and without a pulse.

According to the criminal complaint, Larson told investigating police he had been driving south on 60th Street when a van exited a parking lot. Larson told officials he did not know if the van was turning left or right onto 60th Street and "he could only remember that the van 'pulled out' in front of him." Larson told officers "he was driving 30-35 miles-per-hour and that he was not able to stop or avoid the accident."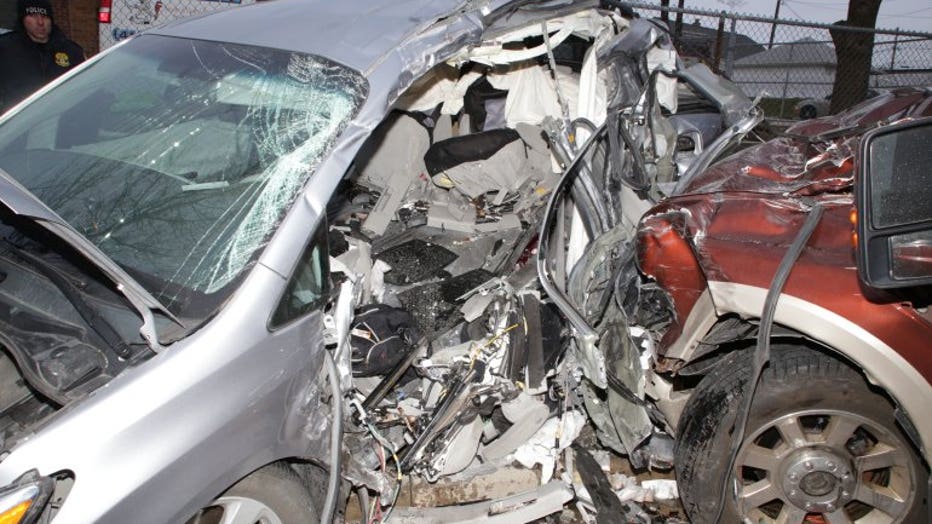 PHOTOS: Crash scene at 60th and Pierce on April 4th


The complaint indicates officers "detected a moderate odor of intoxicants" from Larson. They noticed his "speech was slurred" and that his "eyes were red and glassy." When asked how much he had to drink, Larson said "four 12 oz. cans" of beer. A preliminary breath test on Larson resulted in a .164 BAC — or more than two times the legal limit for driving. A blood sample collected later in the day indicated Larson's BAC was .172.

Larson told investigators he was coming from Miller Park. April 4th was Opening Day for the Milwaukee Brewers.