Fired: MPD terminates officer who shot Sylville Smith amid sex assault allegations


MILWAUKEE -- He's facing criminal charges -- and he's now without a job. The Milwaukee Police Department has terminated Officer Dominique Heaggan-Brown's employment effective Monday, October 31st. Heaggan-Brown is the officer who shot and killed Sylville Smith in August -- prompting unrest in Milwaukee. He's accused of sexual assault in a separate case.

The firing has nothing to do with the shooting of Sylville Smith.

According to MPD, the termination is the result of a Milwaukee Police Department Internal Affairs investigation related to the criminal complaint filed against him on October 20th -- accusing him of sexual assault.

The investigation found Heaggan-Brown to be in violation of the Milwaukee Police Code of Conduct, Core Value- Integrity that states:

"Department members shall obey local ordinances and state and federal laws, whether on or off-duty" and "whether on or off duty, department members shall not behave in such a way that a reasonable person would expect that discredit could be brought upon the department, or that it would create the appearance of impropriety or corruptive behavior," according to a statement from MPD officials.

MPD officials said the Milwaukee Police Department "holds itself to high standards of conduct, actively uncovers and investigates violations, and when proved, takes strong disciplinary action."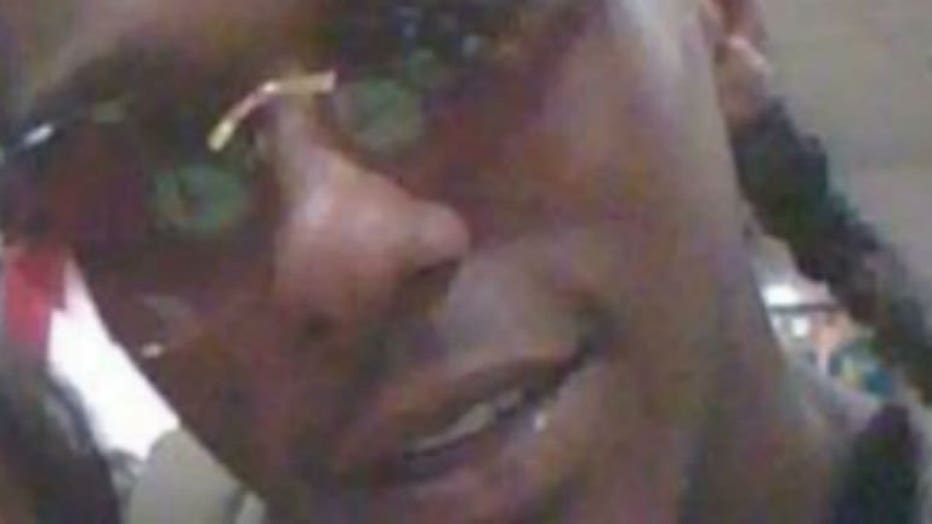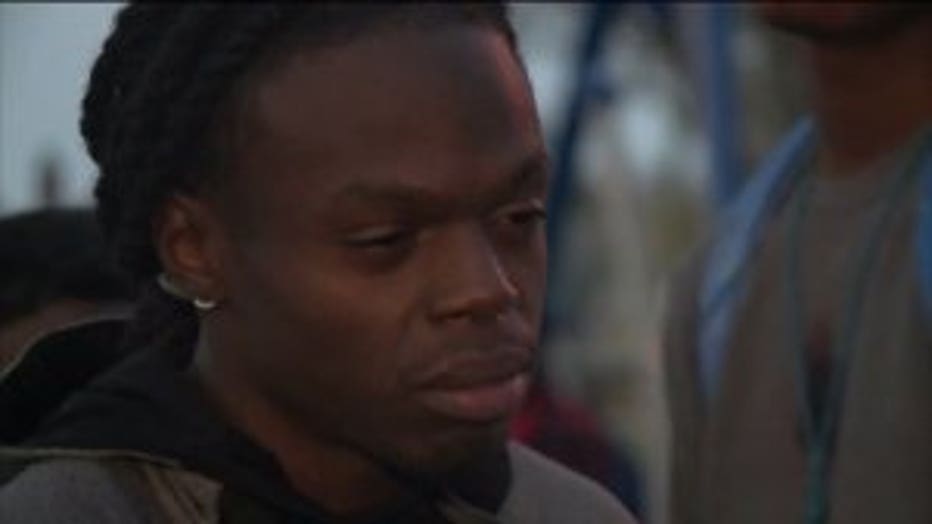 "It's still hard to...you know what I mean? It's just hard to live with," Thaddeus Ashford, Sylville Smith's cousin said at a Halloween event at Sherman Park, featuring food, a bicycle giveaway and mock tombstones guarded by a mock police officer -- bearing the names of men whose deaths have sparked past protests, including Smith's. "(Heaggan-Brown) was still getting paid for the malicious crimes he was doing. That just gives the taxpayers a little break. That's justice for them. That don't bring  justice to Sylville Smith."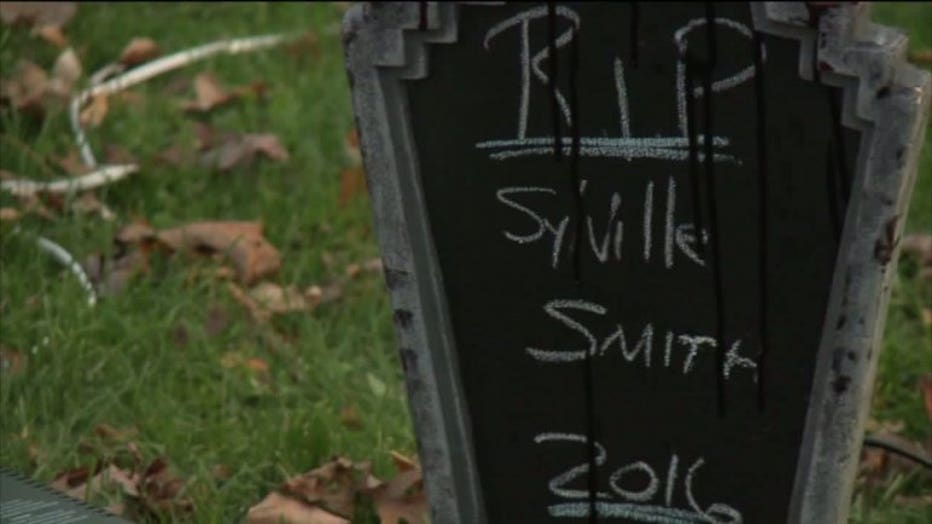 24-year-old Heaggan-Brown is the Milwaukee police officer who shot Smith near 44th and Auer on August 13th, sparking two nights of unrest in Milwaukee. Police say Smith was running with a gun, and raised it toward the pursuing officers.

Heaggan-Brown appeared in court on October 27th on unrelated charges -- accusations of sexual assault. His arraignment has been scheduled for November 4th. He's facing the following criminal charges: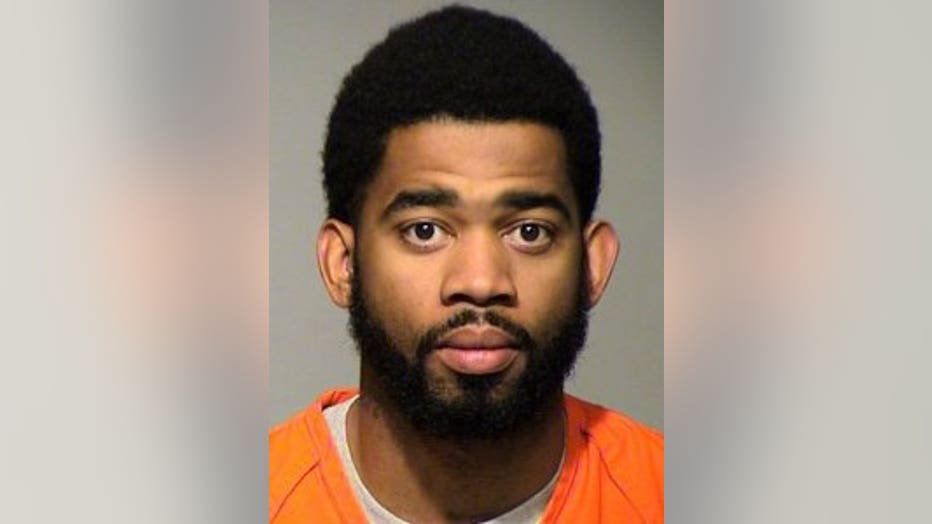 On August 15th, a victim reported to Milwaukee police he had been sexually assaulted by Heaggan-Brown while off-duty. An investigation, conducted by MPD's Internal Affairs Division and Sensitive Crimes Division, resulted in the criminal complaint filed by the Milwaukee County District Attorney's Office. MPD's investigation revealed additional allegations, resulting in added charges.

The criminal complaint filed against Heaggan-Brown on October 20th indicates there were four victims in all. The incidents described in the complaint happened in December 2015, July 2016 and August 2016.

In the most recent alleged crime, Heaggan-Brown apparently dropped an adult victim off at St. Joseph's Hospital on August 15th. Heaggan-Brown told hospital workers the victim was "completely out, zonked out of his gourd." While nurses were giving aid to the victim, the complaint indicates the victim "flipped out. 'Help me, help me, he was touching me,' exclaimed (the victim)."

The complaint indicates that further investigation showed that this most recent victim and Heaggan-Brown first met when the victim "was looking for another musician" to help with his music. "As a rapper, the defendant thought he could assist (the victim)," the complaint says.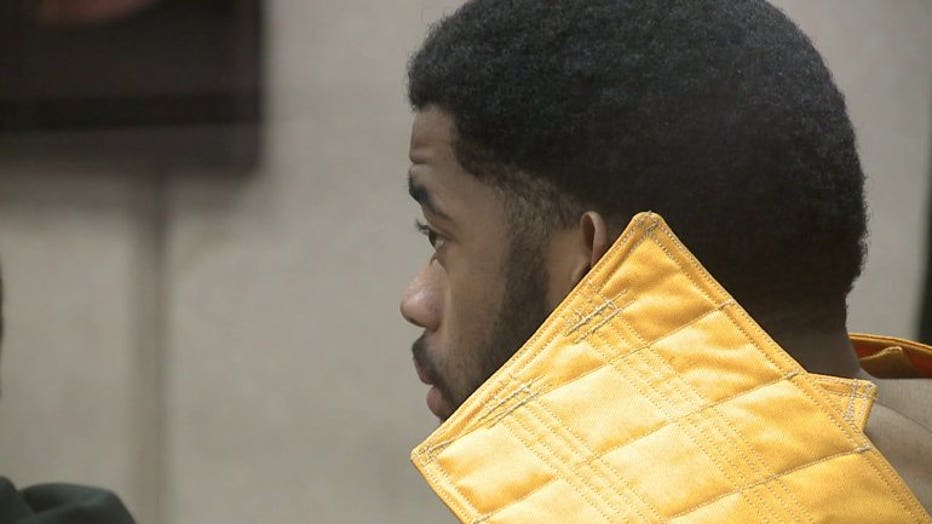 On August 14th, Heaggan-Brown and the victim went to a bar. They "sat and watched television, as coverage of the Sherman Park protests aired." The victim told police he "had difficulty remembering what transpired after (the victim) left the bar with the defendant." He did recall waking up to the defendant attempting inappropriate sexual acts on him. The victim also told police he "felt drugged."

On August 15th, after Heaggan-Brown took that victim to the hospital, the complaint indicates he reached out to a City of Milwaukee police sergeant -- a mentor of his. A text message from Heaggan-Brown to the sergeant reads as follows:

"Not so good got a separate situation. Need your help big time...But need to handle this the most secret and right way possible."

After an interview with investigators, police went through Heaggan-Brown's phone. They found messages with two other individuals who told police Heaggan-Brown offered them money for sex. One said it happened on eight or nine separate occasions -- the other three of four different times.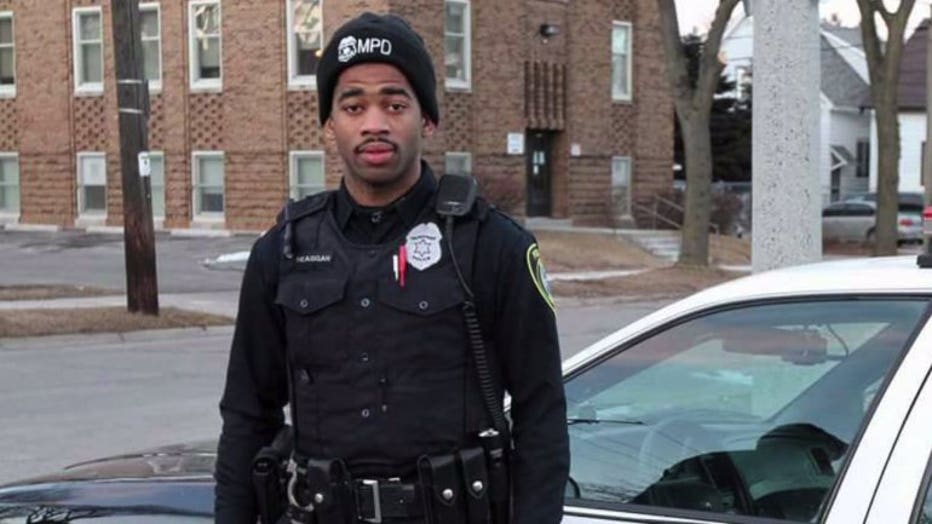 Heaggan-Brown was initially suspended from the Milwaukee Police Department. He has now been terminated.

He was first appointed to MPD as a police aide in 2010, and became a probationary police officer in 2013.

Due to the nature and sensitivity of this investigation, Milwaukee police have said details of the allegations against Heaggan-Brown will be limited to those contained within the criminal complaint.

Milwaukee Police Chief Ed Flynn had this to say when charged were filed against Heaggan-Brown:

"These are grave charges, these are charges that go to the heart of our conduct of conduct of our oath to protect and serve. The issue surrounding the shooting (of Sylville Smith) is gonna have to be decided on the lawfulness of the shooting, and the context of the events in which it occurred -- not the character of the individual who did the shooting."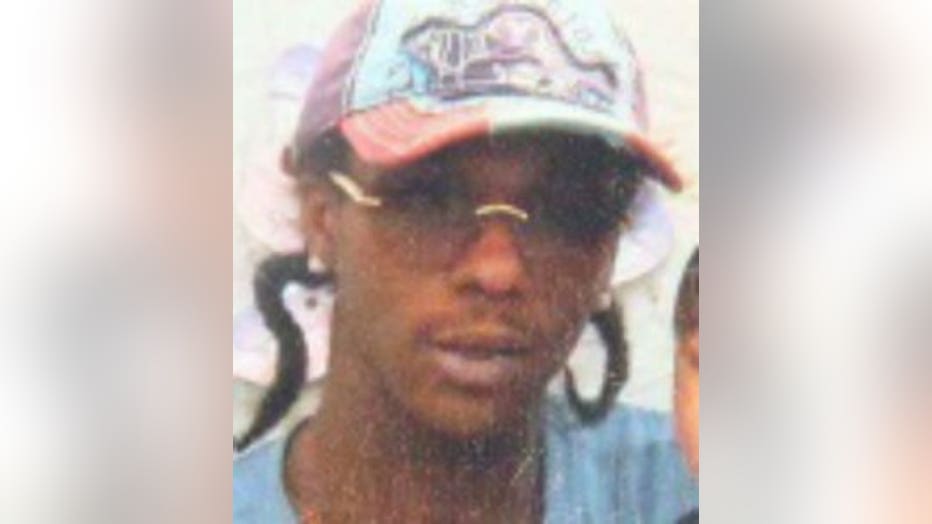 "In a sense, you can`t separate them. He went into a bar right after that and openly discussed that incident and discussed how he could do what he wanted to do and get away with it," Vaun Mayes-Bey, a community activist said.

Activists like Mayes-Bey, along with Smith's family, have repeated that their demand now is for the release of body camera footage from the shooting of Sylville Smith.

"What we`re looking for is the footage," Ashford said.

Thirteen of the City of Milwaukee's 15 aldermen and women have gone on record to say they support the immediate release of body camera video from this shooting.

The Milwaukee County District Attorney's Office is still reviewing the shooting, and there's no timeline as to when a decision could come.