Fire near 15th and North in Milwaukee; 2 firefighters injured
MILWAUKEE - Firefighters on Thursday, Nov. 25 responded to the scene of a fire near 15th and North in Milwaukee. Two firefighters were injured. 
According to fire officials, the fire started in the basement and then spread to the first floor, second floor and roof. 
The first floor of the residence was vacant. The second floor was occupied. Three residents living on the second floor got out before crews arrived on the scene. 
SIGN UP TODAY: Get daily headlines, breaking news emails from FOX6 News
Two firefighters were injured; one was taken to the hospital with minor burns, the other fell down some stairs but was not seriously hurt.
No additional details have been released – including the cause of the fire or the amount of damage sustained.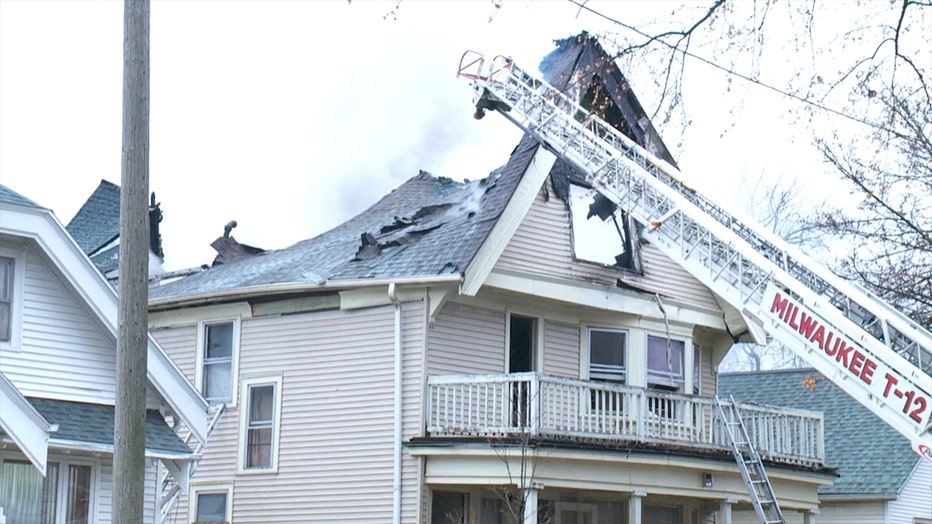 Milwaukee house fire near 15th and North
Residents displaced
Sydney Brenwall was asleep when the home she just moved into one month ago started burning around 9 a.m.
"When I woke up all I did was feel smoke in my lungs," resident Sydney Brenwall said. "I just moved in here from a rough thing and everything so I'm just…we don't know what we're going to do – all of our clothes are burnt up and everything."
FREE DOWNLOAD: Get breaking news alerts in the FOX6 News app for iOS or Android.
Brenwall lived with her aunt and three younger cousins. They were all gearing up to spend Thanksgiving together and hadn't even started cooking when the fire started. The entire family was on the second floor and able to get out safely.
"I'm really glad I had an angel on my side to wake me up and get me out of there with the kids," Brenwall said. "We had no shoes on, no jackets on out of the house. It's just crazy."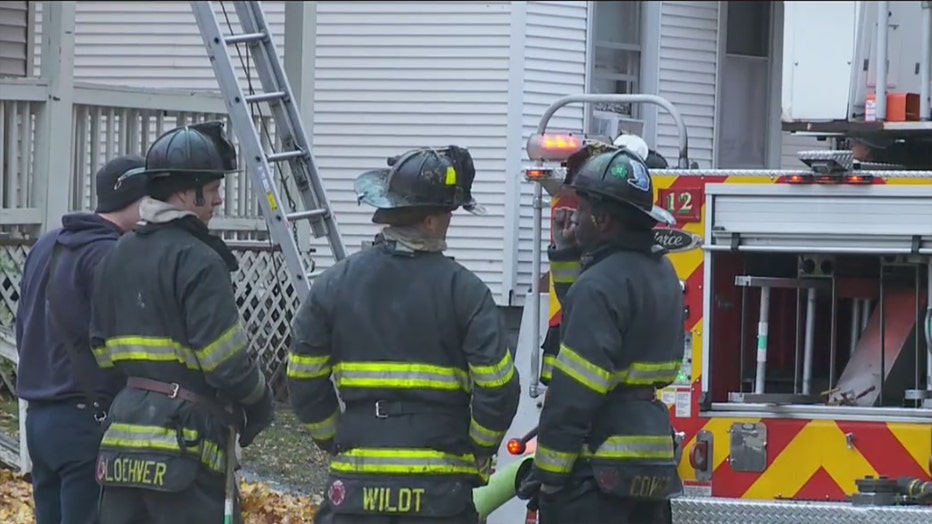 Milwaukee firefighters at scene near 15th and North
Despite her grief, Brenwall is remembering what she is thankful for.
"People can't be replaced but things can. But I'm just really shocked it happened," she said.
The American Red Cross is helping with things like food, clothing and housing during this time but said this was not the first family helped since cold weather hit.
So far, the Red Cross said it has helped 256 people displaced by 59 different fires in Wisoncins since Nov. 1. The organization reminds everyone to be careful when cooking and to make sure smoke alarms are working.