Feds rebuked Milwaukee for lead abatement errors in 2012, long before public was told


MILWAUKEE -- Federal officials demanded changes to Milwaukee's lead abatement program more than five years before Mayor Tom Barrett went public with his concerns, a FOX6 News investigation reveals.

Administrators with the U.S. Department of Housing and Urban Development warned then-Milwaukee health commissioner Bevan Baker that the city was not in compliance with federal rules in November 2012, according to a letter provided to FOX6 through an open records request.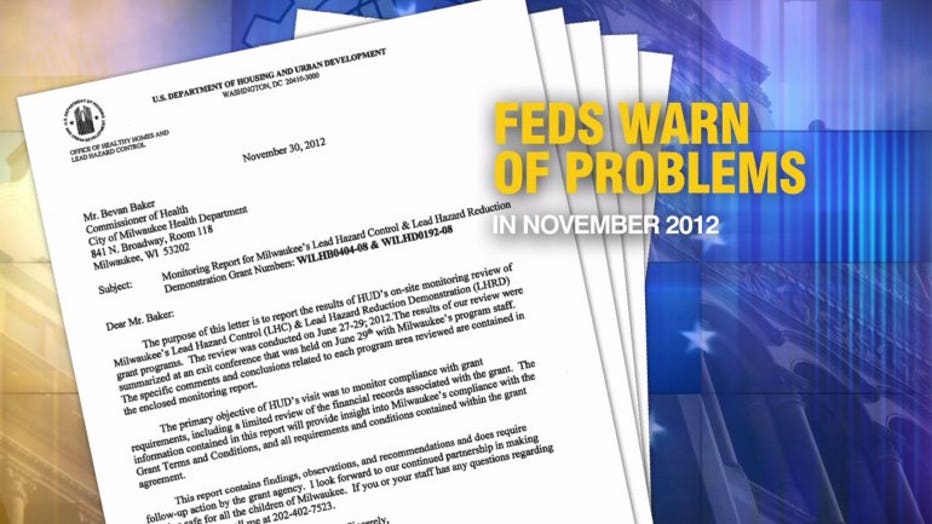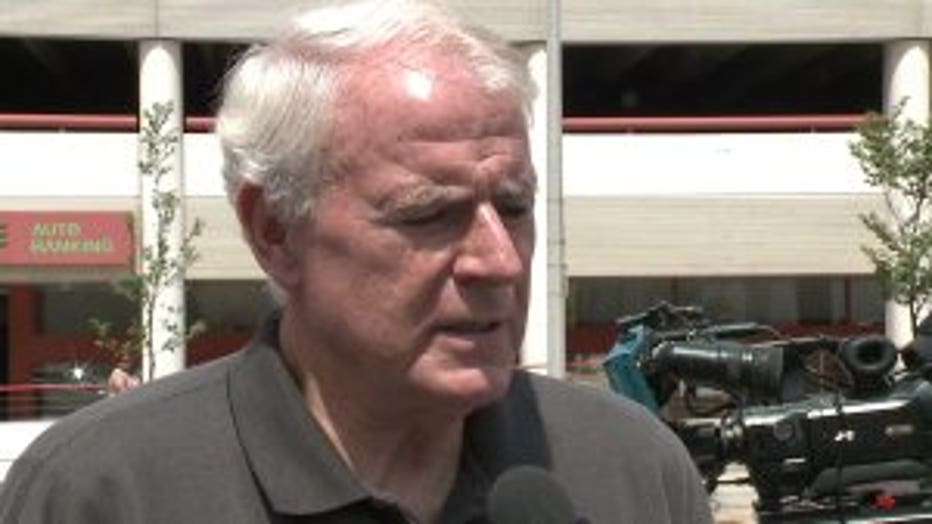 Milwaukee Mayor Tom Barrett


Barrett said he should have known about the letter, but said no one told him about it until this year.

"I was not aware of that letter," Barrett said in an interview this week. "I learned about it as things were progressing just earlier this year, when we made the changes in the health department. And I think people have a better understanding of why I felt it was necessary to make those changes now."

For years, the Milwaukee Health Department failed to protect children from lead poisoning, multiple investigations have found. The number of lead-abatement citations against property owners plummeted from 2015 to 2017. The city failed to open cases into some children with high blood-lead levels, while improperly closing other cases.

Baker resigned in January, and two ongoing investigations will determine what went wrong and who was responsible.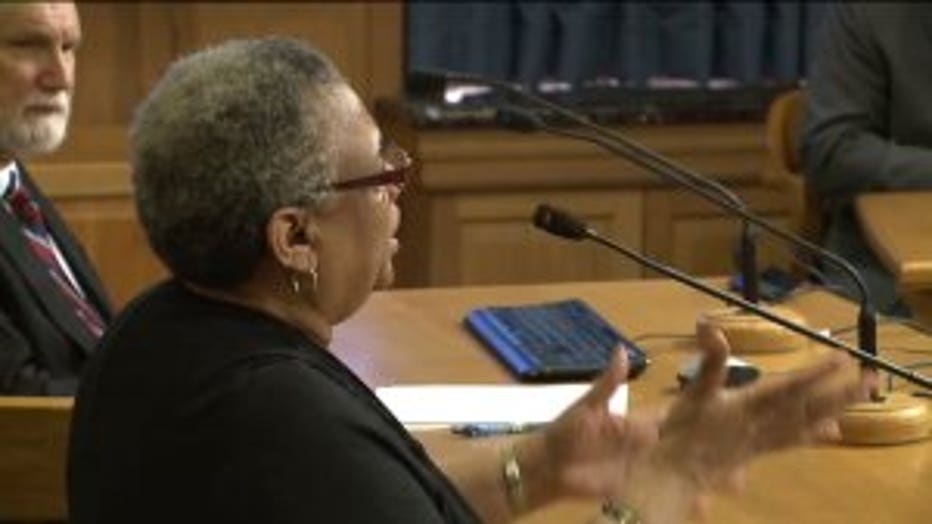 Interim health commissioner Patricia McManus told Milwaukee aldermen in July that she had found the 2012 letter when she replaced Baker earlier this year. At the time, she could not produce a copy of it for FOX6.

Health department officials later provided a copy of the letter. In it, HUD administrators said a June 2012 review had found Milwaukee was not in compliance with federal guidelines because the city could not ensure lead inspections or risk assessments were being completed. The review also found a series of oversight issues, such as a lack of documentation.

"It will be the recommendation to the Grant Officer that the City of Milwaukee's 2010 LHRD (Lead Hazard Reduction Demonstration) program be designated High Risk status until the issues stated above have been addressed and corrected," wrote Myia Egleton, a government technical representative for HUD.

The federal officials gave the city a deadline of Dec. 31, 2012, to make the required changes or risk having to pay back federal funds. But during a July 3 meeting with aldermen, McManus said she was not aware that any of the changes were ever made.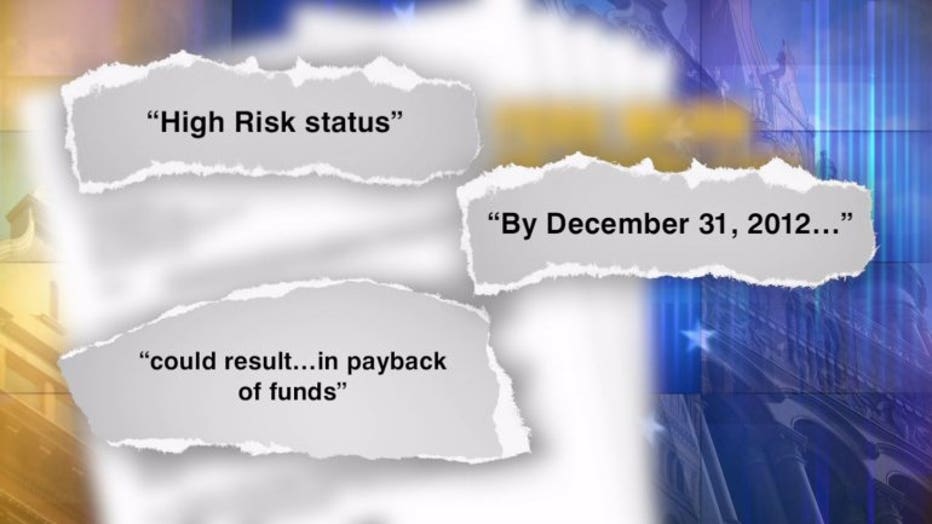 Asked whether he blamed Baker for not showing him the letter, Barrett did not single out any Health Department administrator for blame.

"I believe I should have known about it, yes," Barrett said.

Jodie Tabak, a spokeswoman for Barrett, tried to wrap up the interview by saying, "all right, I think you've got it." But Barrett then responded to a follow-up question about whether the federal government's concerns were ever addressed.

"That's the reason we made the changes earlier this year. We're addressing the problems right now," Barrett said.