Federal judge strikes down President Trump's efforts to cut Milwaukee County's funding over immigration policy


MILWAUKEE -- A federal judge on Tuesday, April 25th blocked President Donald Trump's administration from withholding funding from Milwaukee County and eight other municipalities that limit cooperation with U.S. immigration authorities, saying the president has no authority to attach new conditions to federal spending.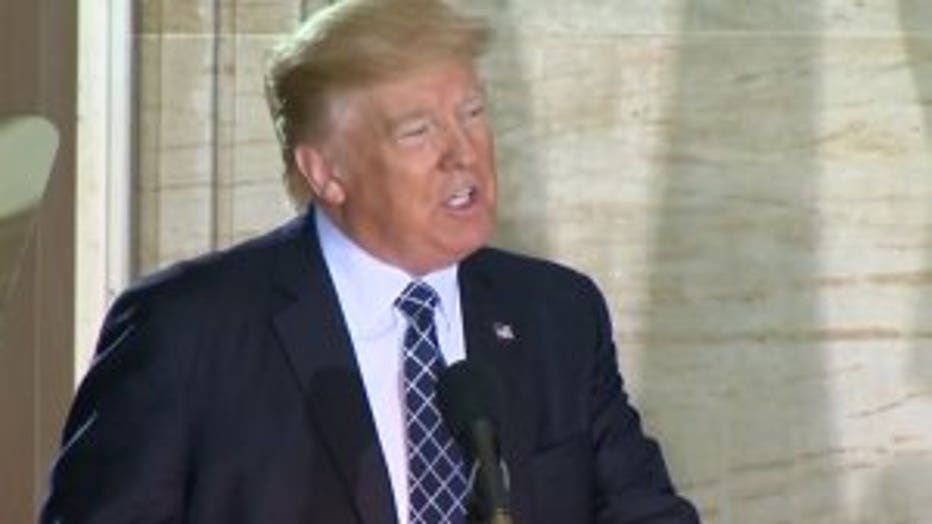 However, Judge William Orrick's ruling doesn't prohibit the Trump administration from withholding Milwaukee County's portion of certain public safety grants, County Supervisor Marina Dimitrijevic and Milwaukee County Sheriff David Clarke said in separate statements a day after the ruling.

President Trump criticized Orrick's ruling and indicated that his administration would appeal, tweeting "See you in the Supreme Court!"

Milwaukee County's own lawyers warned in a February 1st memo that the federal funding was at risk because of a county resolution approved in 2012 and a second resolution under consideration, which has since passed. Both measures seek to limit the county's cooperation with immigration agents.

"Actions undertaken by the County may have unanticipated consequences on future federal grant funding," acting Corporation Counsel Margaret Daun wrote to Abele and county board Chairman Theo Lipscomb, urging "caution" in approving immigration-related policy.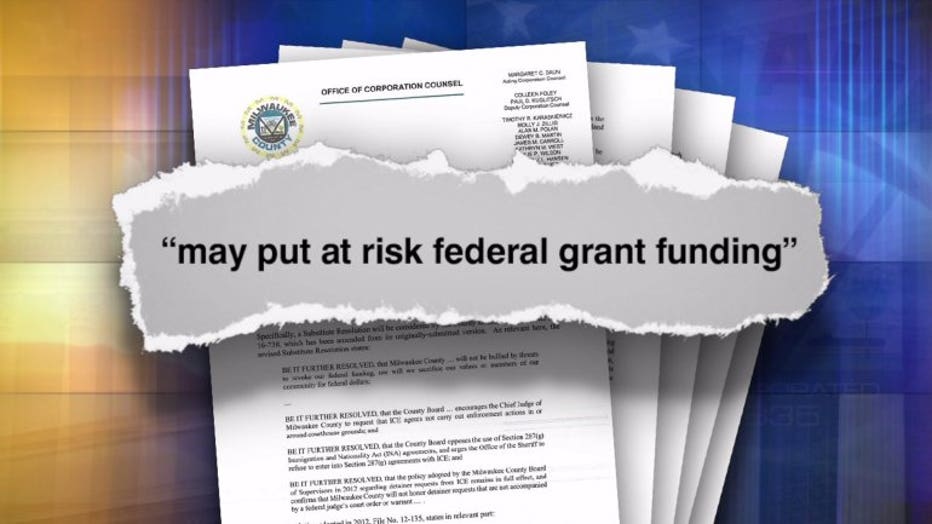 President Trump's Justice department wrote to Abele on Friday to order that Milwaukee County's lawyers provide evidence of cooperation with U.S. Immigration and Customs Enforcement. If the county doesn't produce evidence by the June 30th deadline, it risks losing federal Edward Byrne Memorial Justice Assistance Grant funds, the letter said.

The county received $937,932 from the grant program in 2016, according to an outline provided by County Executive Chris Abele. The federal funds paid for police vehicles, squad car computers, and staff in the Milwaukee County District Attorney's office in 2016, Abele's outline said.

President Barack Obama's administration first singled out Milwaukee County's immigration  policy in a May 31, 2016 memo written by the U.S. Department of Justice. Trump administration officials have said that memo was the basis for last week's letter.


Letter from President Trump's administration on immigration and federal funding


The other municipalities besides Milwaukee County include: Chicago; Cook County, Illinois; New York City, Philadelphia; Miami-Dade County, Florida, Orleans Parish, Louisiana; Clark County, Nevada; and the state of California.

Abele said Tuesday that he was pleased with the California judge's decision to strike down President Trump's executive order, but remained concerned about the Trump administration's motives.

"This executive order was never based on a reality that public safety was at risk and neither was the letter nine of us received from the Department of Justice last Friday," Abele said in an emailed statement. "Instead, both clearly intended to foster fear, divisiveness, and intolerance -- specifically and offensively towards immigrants."

County board supervisors were split Tuesday over the question of whether to rescind the 2012 and 2017 resolutions to comply with the wishes of the Trump administration.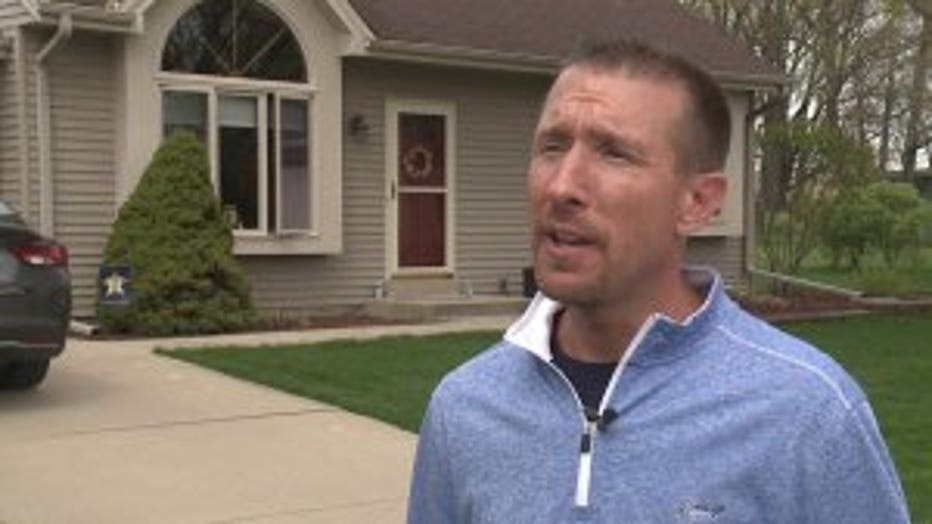 Steve Taylor, one of the supervisors who voted against the resolutions, predicted that the board would not vote to roll back either one.

"I wouldn't be surprised that they don't want to rescind it because it would be admitting that they were wrong," Taylor said in an interview. "Here's the issue with the county board: They still think this is the soft-on-crime Obama administration, and it's not. I don't think we should be poking the bear in D.C. with a new president who ran on (building) a border wall."

Peggy West, one of the 2012 resolution's sponsors, said Tuesday she's wouldn't back down even if President Trump carried through on threats to cut funding.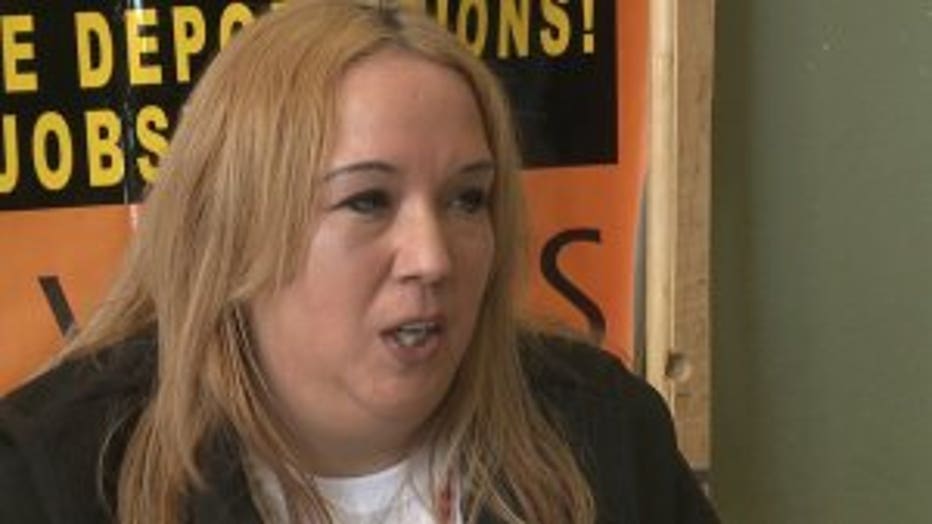 "I am going to stand firm in my resolve in that, no, I will not vote to rescind it," West said.

In the 2012 resolution, county supervisors admitted that the Milwaukee County sheriff has final say on whether to cooperate with immigration agents. Sheriff Clarke has said his office does cooperate, and the sheriff has sought authorization to assist federal agents in immigration cases.

Abele and District Attorney John Chisholm pointed to Clarke's statements as proof that the county complies with federal immigration laws. Conversely, Chisholm said the 2012 and 2017 resolutions were only "political statements" because they don't carry the effect of law.

"I'm puzzled why Milwaukee (County) is on their radar for this issue," Chisholm told reporters. "It's alarming because we are complying with the law."


Milwaukee County Sheriff David Clarke