Federal judge blasts Wisconsin officials over voter ID confusion, yet keeps law in place


MILWAUKEE -- A federal judge this week blasted Wisconsin officials for confusion over the state's voter ID requirements, but kept the law in place for the November election.

A two-day hearing this week ended with neither the state nor the law's critics getting everything they wanted: the law is in effect, although anyone can get a valid ID even without providing who they are.

The latest flare-up in a long-controversial case started with an audio recording of Zack Moore's visit to a DMV in Madison. The audio revealed that three DMV workers -- including a supervisor -- weren't following the state law.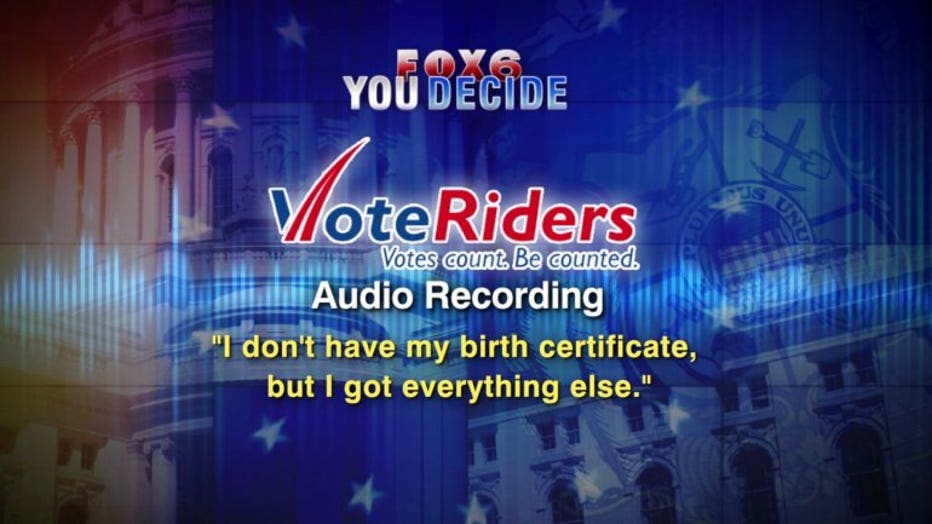 Moore had moved from Illinois and was trying to get an ID to vote. On the recording provided by the activist group "VoteRiders," three DMV workers, including a supervisor, gave Moore the wrong info,

"So even if we start the petition process and it takes eight weeks, he wouldn't be able to vote?" asks a woman with accompanied Moore to the office.

"Right," says one DMV worker.

"Well, I don't know. They`re working on that. It`s kind of a gray area right now," says another, before offering to let Moore talk to the supervisor.

Most Wisconsin residents have valid IDs. But some people lack the necessary documents, like a birth certificate.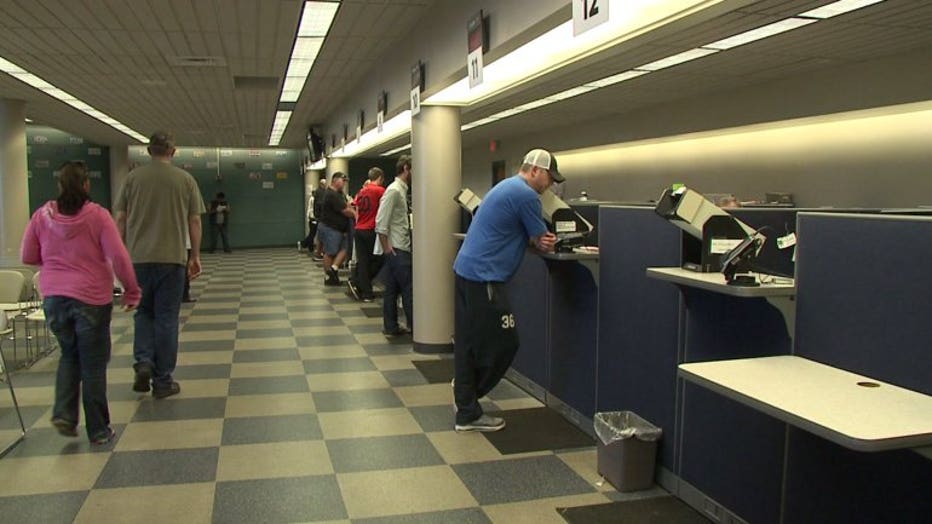 This July federal Judge James Peterson ordered the state to give people a valid ID even if they lack the needed documents.

In response, Wisconsin officials announced that the DMV would begin giving receipts to anyone who couldn't produce the right documents. That receipt would serve as their voter ID.

But that is not what workers told Moore. A woman who accompanied Moore to the Madison DMV points this out on the recording.

"The sign over there, it's like no birth certificate, no problem. You can get an ID to vote," the woman said.

"You can. It just takes the time," a worker says.

"So even if we start the petition process, he wouldn't get anything temporarily that says you can vote?"

"No."

The audio became public in late September. At first, Gov. Scott Walker questioned if someone had selectively edited the tape.

"We can use that for training if indeed the person gave incorrect information. But obviously, I think it would be interesting to know if that's indeed what they said or if that's just a little cut of the tape that doesn't reflect everything that was stated," Walker said in late September.




Judge Peterson saw it differently. The next day, he ordered Wisconsin officials to investigate.

Last week, undercover state troopers went to 31 DMV offices and reported no problems. Yet, critics of the photo ID law were skeptical.

"Gov. Walker's DMV sent Gov. Walker's state troopers to Gov. Walker's DMVs and they report that everything is OK," said Scot Ross, executive director of the liberal group One Wisconsin Now.

Lawyers for Ross's group filed a motion, asking Peterson to suspend the entire law for the November election.

During a two-day hearing this week in Madison, Peterson ripped the state over the confusion, but said he would not suspend the law.

Walker said the DMV problems got fixed.

"There was some questions in terms of whether all DMV employees were given the completely same information. That's why the Department of Transportation went through and did training again," Walker said on Friday, October 7th.

Those who lack documentation like a birth certificate can still vote in the November election with either an DMV-issued identification card or a temporary receipt from the DMV.

Meanwhile, One Wisconsin Institute is appealing Peterson's ruling. The case will play out after November's election.