Features inside Fiserv Forum 'wow' fans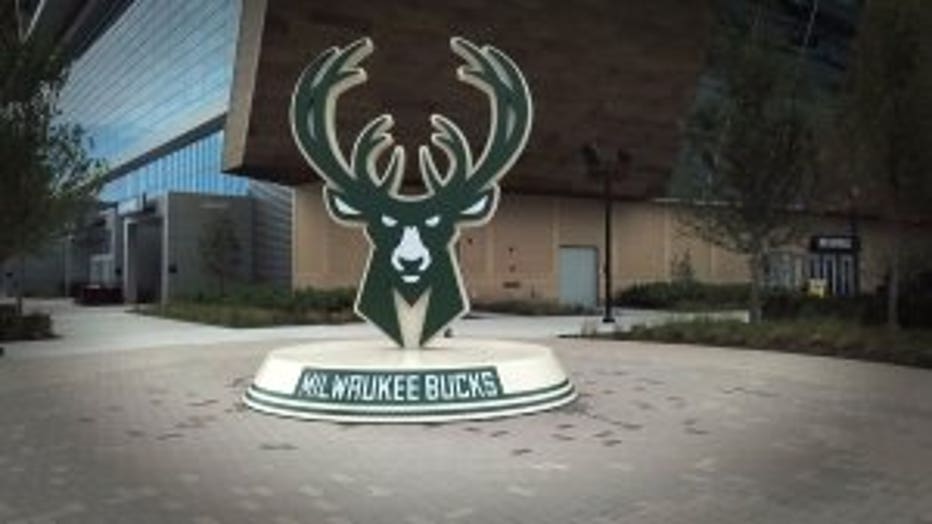 MILWAUKEE -- For most, the first experience at Fiserv Forum is the ticket office. It's an experience unlike any you've probably had before.

"You don't see the big glass windows or talking through the microphone or that sort of thing. It's completely open," said Dustin Godsey, Milwaukee Bucks' chief marketing officer.

Two other things you won't see when you buy tickets are a paper map or laminated seating chart.




"One of the cool things we have are these dual screens, where both the person working in the ticket office as well as the fan, can get a real sense of, in real time, where the seats are, what's available -- and have customized maps for every different event," said Godsey.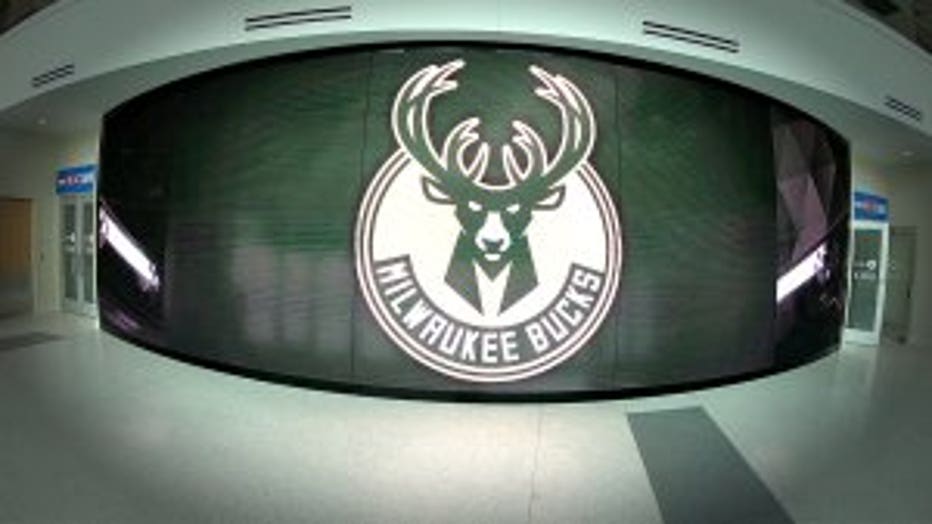 When you walk into the atrium, you're hit with a 50-foot, high-definition, LED video board. The technology upgrades throughout the arena elevate the fan experience and help with communication.

"We have LED screens and TVs that are all connected and each individually addressable, so we can put different messages on each individual TV or video board or with the click of a button they can all say the same message," said Godsey.

Once you're inside and make your way to the main concourse, you'll notice something else unique.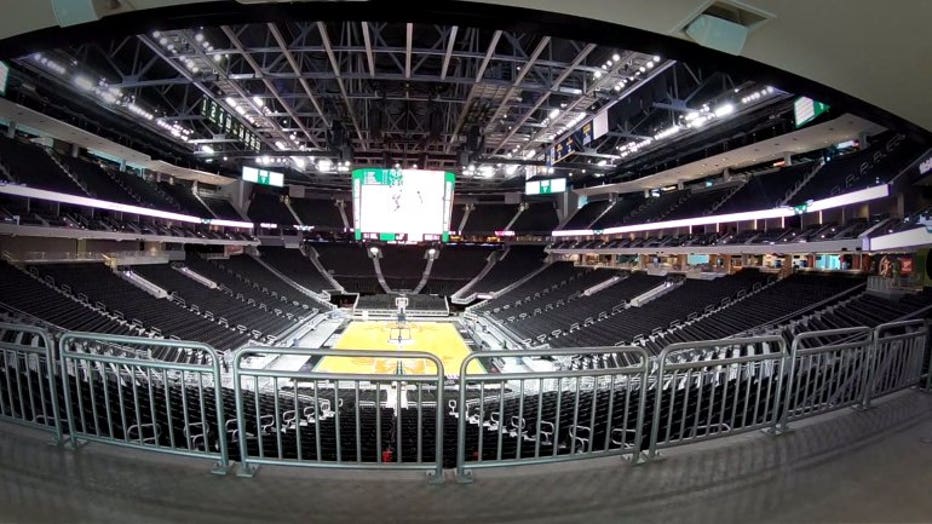 "You just have this openness and you flow right from the seats right to the concourse to the concession stands. You don't have any concrete walls blockading you from what you're doing and the experiences going on," said Godsey.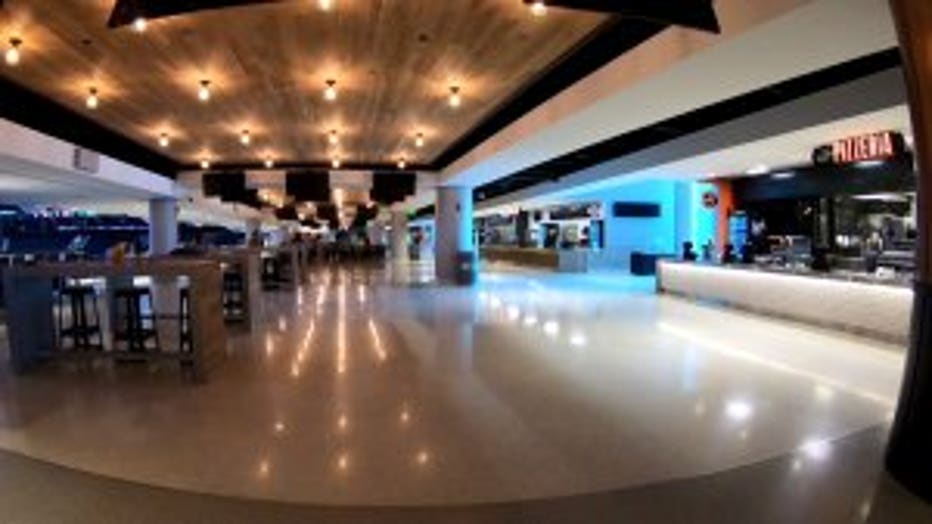 That means you won't miss a minute of the game or your favorite song.

If you do want to meet up with friends during the action, there are plenty of places to do just that.

One of those spots is the Panorama Club, one of three club spaces in the arena. It's open to anyone who has a ticket to the event.

"We're at the very top of the building, which provides incredible views both of the court. There's also an outdoor patio that really gives you a view of the city that nobody's ever had before from this vantage point," said Godsey.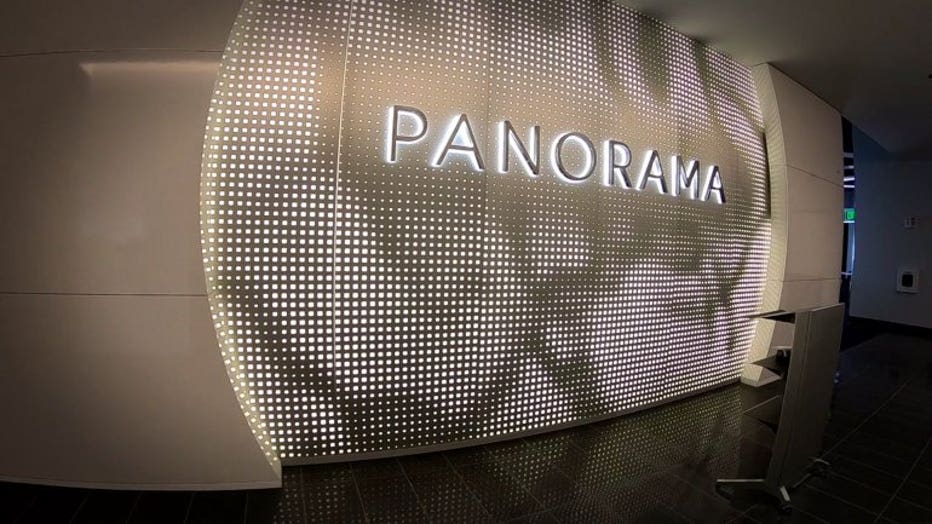 The Panorama Club fits about 500 people and will be a popular spot to socialize, grab a drink and still be connected to the action.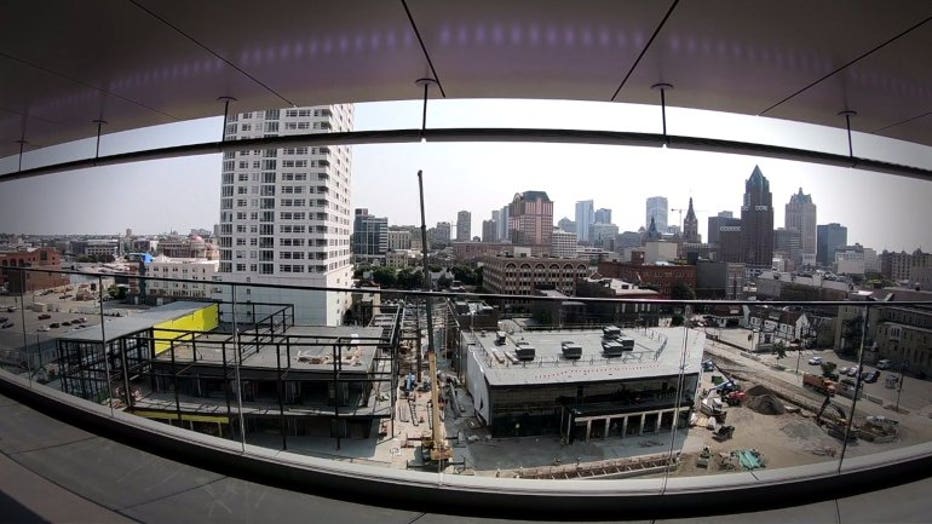 If the noise inside the arena gets to be too much, there are Wellness Rooms available. Whether it's for nursing mothers or people who just need to get out of the hustle and bustle to take a break, there are seven of those rooms inside the arena. There are also two sensory rooms available.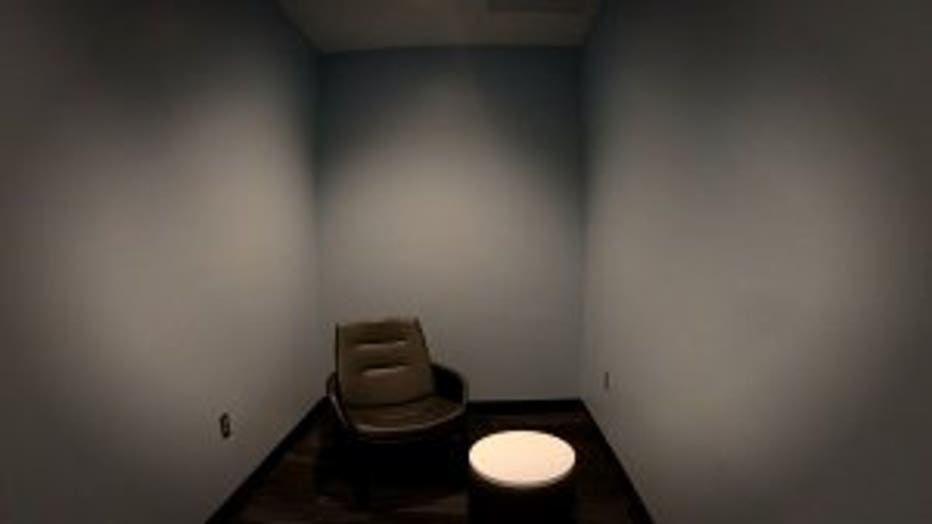 "We worked with a group called Kulture City, the NBA's autism partner, to really help us build those rooms out. They'll have cool tactile walls that help with overstimulation. You'll get a little kit when you walk in, with headphones in it to cancel the noise," said Godsey.

You'll also find 14 all-gender bathrooms in addition to the 18 men's and 22 women's rooms.

 

In the end, Fiserv Forum was built around redefining the fan experience.

"It's not about just getting that ticket and zoning out for those two hours or just being there. It's about the social interaction -- making sure people are connecting to the event," said Godsey.