Father pleads guilty after 1-year-old got her hands on Percocet pills and died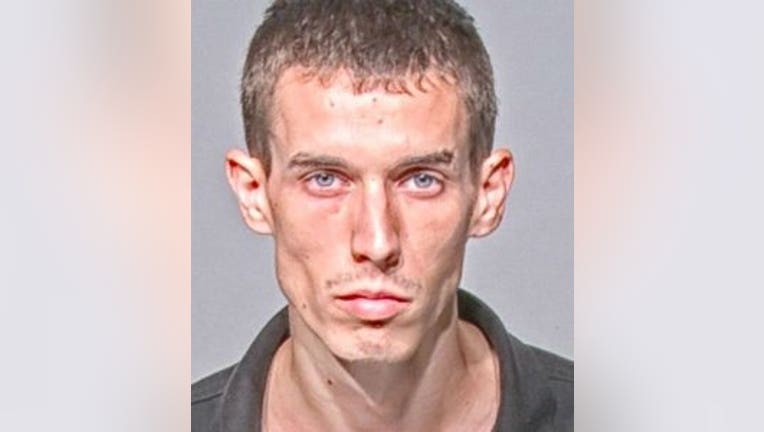 article


WEST ALLIS -- A West Allis father charged after prosecutors say his 1-year-old daughter got her hands on Percocet pills at her home and later died has pleaded guilty.

Robert Gibson, 25, on Nov. 7 pleaded guilty to one count of chronic neglect of a child (consequence is death). He will be sentenced on Jan. 25.

According to a criminal complaint, on July 28, police responded to the home near 88th and Maple in West Allis, where the baby girl's mother was holding the child's lifeless body. Gibson told investigators he put the baby to bed the night before, and found her "with a face full of puke" just prior to the mother calling 911.

An investigation revealed the mother worked from 7 p.m. on July 27 until 2 a.m. on July 28, and the baby was home alone while Gibson drove the mother to and from work.

An upstairs neighbor told investigators Gibson "is a known drug abuser who has left the baby home alone unattended on numerous occasions." He reported that Gibson and the baby's mother both abuse Xanax and Percocet pills. The neighbor described "a loud argument" on July 27 between Gibson and Gibson's father about missing Percocet pills -- and Gibson apparently told his father he believed the child got a hold of the missing pills. According to the complaint, on the day after the baby's death, the neighbor recorded conversations involving Gibson and the mother -- regarding the circumstances surrounding the baby's death, and provided those recordings to investigators.

The complaint says investigators interviewed the mother, who confirmed that Gibson purchased 12 Percocet pills, and his father had come over on July 27 to obtain them from Gibson but he could not locate them. She said Gibson told her he removed three Percocet pills from the crib.

The complaint says an autopsy on the baby revealed she suffered "acute oxycodone intoxication."