Fatal crash: Motorcyclist killed when bike, car collide near 35th & National
MILWAUKEE -- Milwaukee police  are investigating a fatal motorcycle accident that occurred late Wednesday night, June 3rd.

It happened near 35th and W. National Avenue around 11:33 p.m.

Police say 35-year-old Elijah Rogelio of Milwaukee, who was operating the motorcycle, was attempting a left turn from southbound 35th Street to eastbound National Avenue when he turned in front of a northbound vehicle.

The northbound vehicle, operated by a 21-year-old man from Milwaukee, tried to avoid Rogelio, but struck him in the middle of the intersection.

Rogelio was transported to the hospital, where he died from his injuries.

The operator of the vehicle remained on scene and is cooperating with police. Alcohol is not believed to be a factor with the operator of the vehicle.

Police say Rogelio was not wearing a helmet at the time of the accident.

The investigation is ongoing.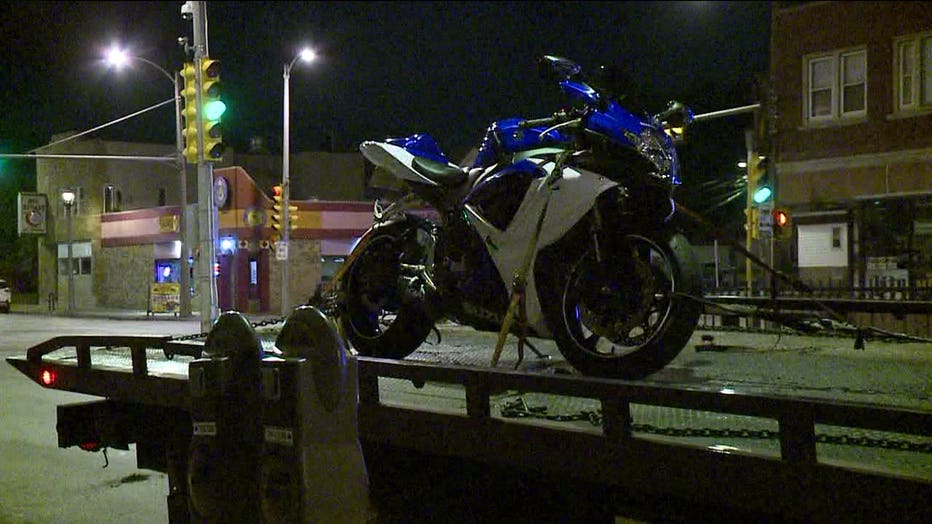 Fatal motorcycle crash 35th and National