"Far from a normal delivery:" Parents get help from 911 dispatcher, deliver healthy baby girl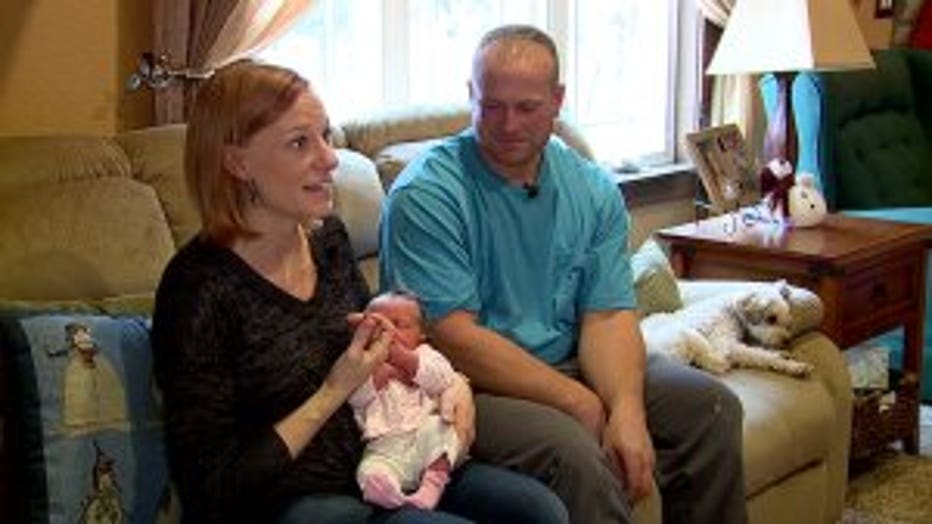 TOWN OF BARTON -- Quick, fast and in a hurry, a Kewaskum baby ready to make her debut into the world forced her mother to go into labor right in her kitchen.

As Heather Lettow went into labor, the intensity suddenly grew and she knew she wasn't going to be able to make it to the hospital. She had her husband call 911 and dispatch helped them have a special delivery.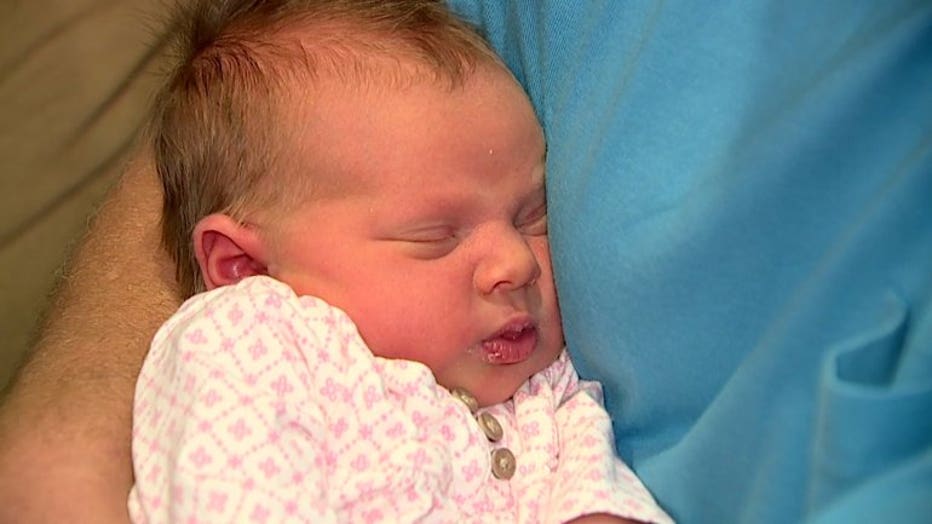 "I was in panic mode, I was like this is not supposed to happen," said Heather.

Two weeks ahead of her due date, Heather was about to go to the hospital around 4:00 a.m., but had to stop in her tracks.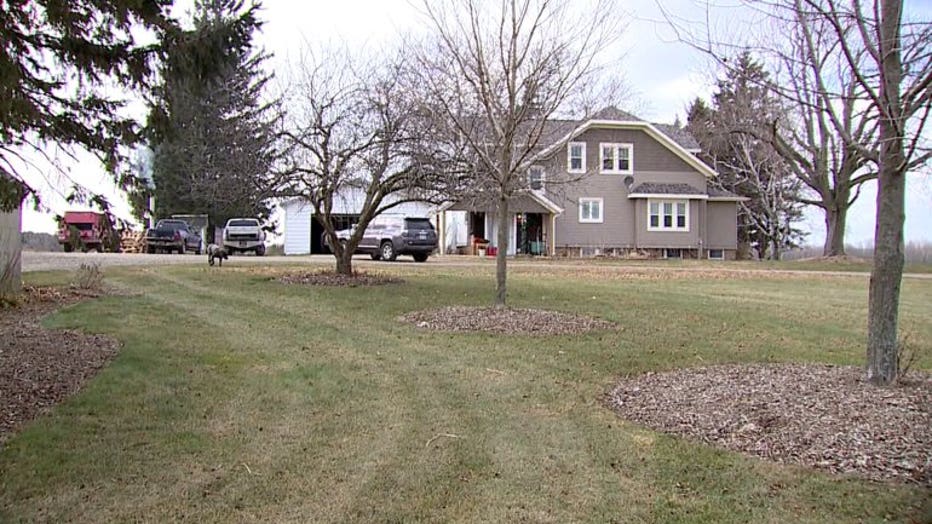 "I was like oh, I definitely think I'm in labor," Heather said. "I said I have to leave like now, now now. I went outside and my body just started bearing down."

Realizing they weren't going to make it in the time from their rural home, she told her husband David to call 911.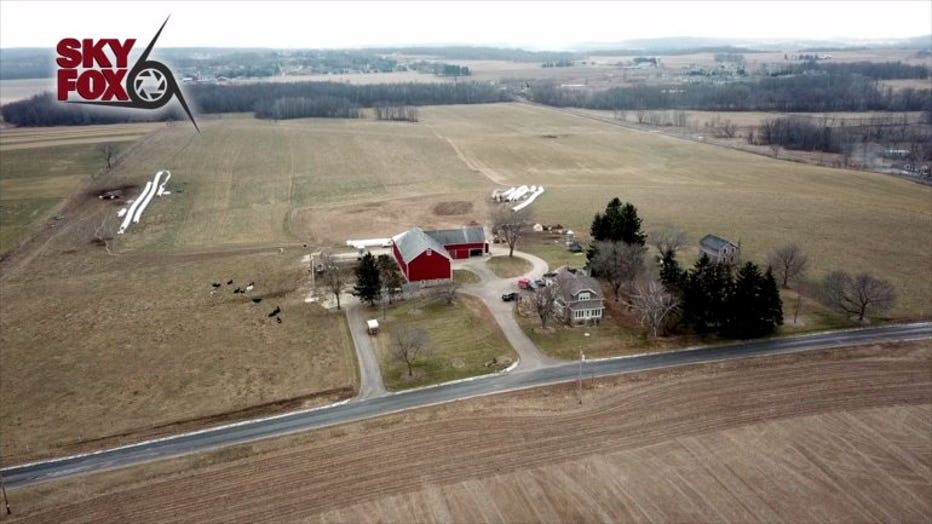 Just outside of their house on their farm, David delivers about one to two calves per week, but that still didn't prepare him for the delivery that was happening inside of his house.

"She was in the kitchen standing with mom, helping her and the head was already out," said David. "She came out in two pushes and here she was ready to rock our world."

The frantic moments were recorded in the 911 call -- and the baby girl, Hope, made her presence known in a major way.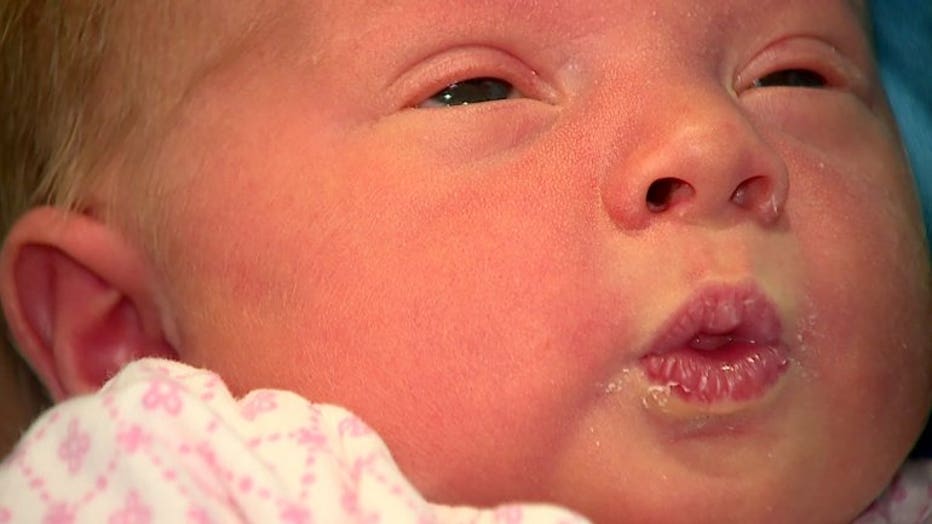 Listen to the 911 call to Washington County dispatchers



"It was a cool experience," said David.

Ten minutes later, emergency responders arrived and David was able to cut the umbilical cord.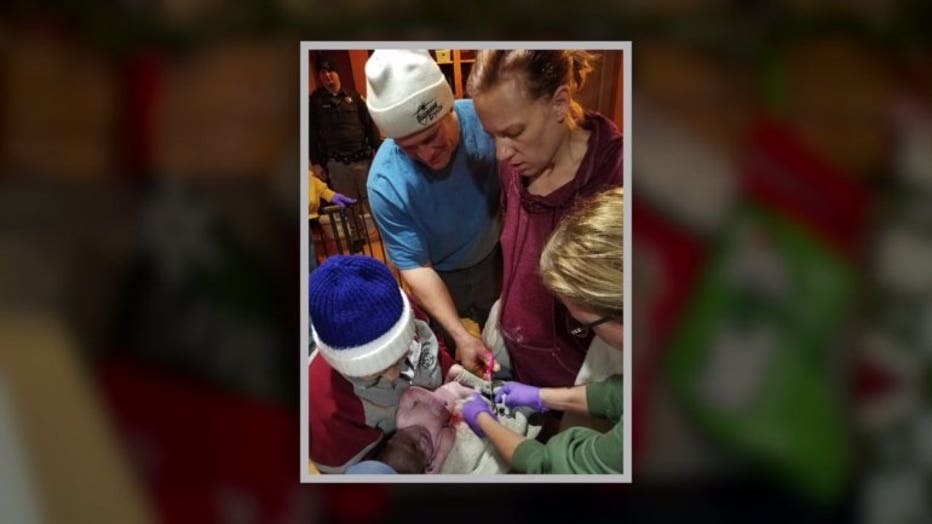 "We had a lot of EMT people respond, thank you to all of them," said David.

The Washington County Sheriff's Office is congratulating the family, saying in a Facebook post, "Mom, Dad and Nana did an outstanding job!"




Heather eventually made it to the hospital. She and the baby were checked out and everyone is healthy and happy. This was Heather's third pregnancy; she says all of her births were speedy but never like this!

By the way, the baby girl was born at 4:43 a.m. on Sunday, November 26th. She weighed 7 lbs. 14 oz. and was 20 inches long.