Family of Tony Robinson, shot and killed by Madison police officer, files federal civil rights lawsuit
MADISON — The family of 19-year-old Tony Robinson, who died at the hands of a Madison police officer earlier this year has filed a federal civil rights lawsuit.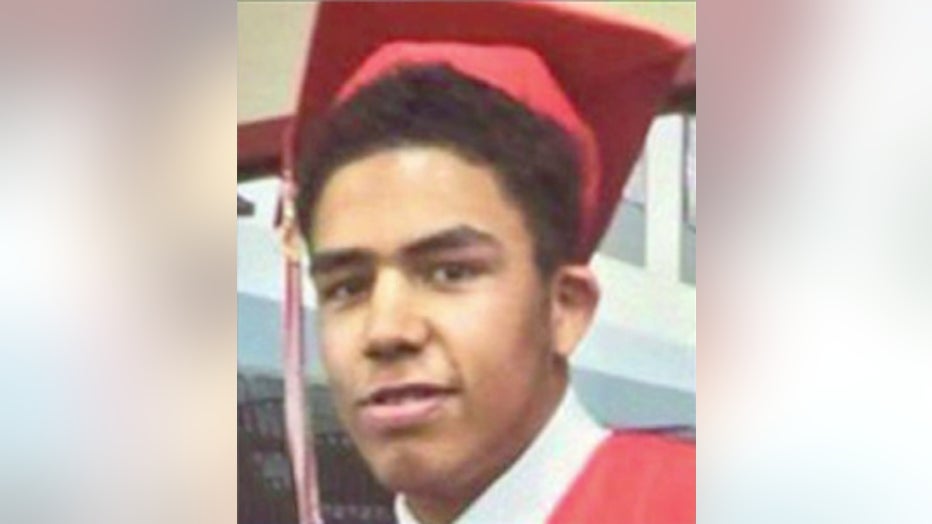 Officer Matt Kenny shot Tony Robinson in March.

Kenny was responding to calls that Robinson had been running in traffic and had assaulted two people. Witnesses said Robinson was high on mushrooms. Kenny said Robinson attacked him, forcing him to open fire.

Investigators concluded Kenny didn't violate protocol and prosecutors declined to charge him with any criminal wrongdoing.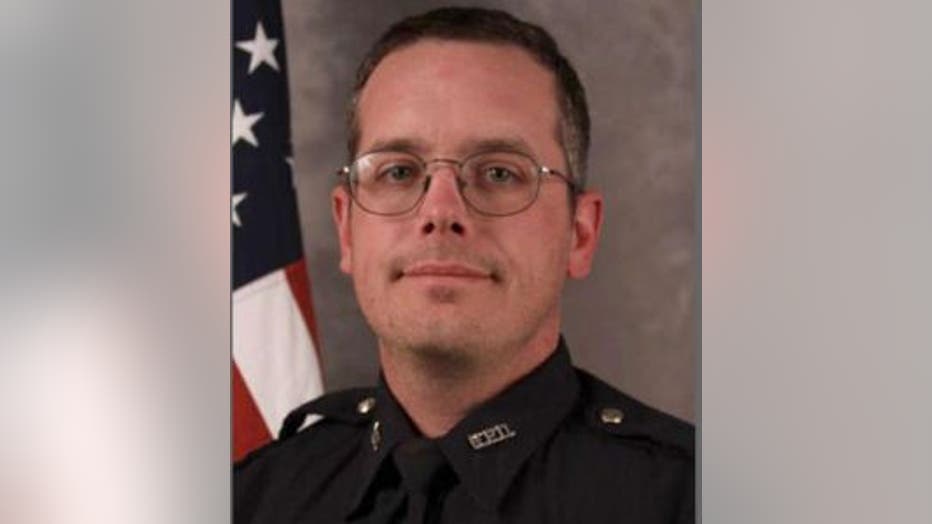 Madison Police Officer Matt Kenny


Robinson's family filed their lawsuit in Madison on Wednesday, August 12th against the city and Kenny. They allege Kenny's conduct was unreasonable and violated Robinson's constitutional rights.

Deputy City Attorney Patricia Lauten said she hasn't seen the lawsuit but vowed to mount a vigorous defense.

The Robinson family is being represented by Loevy & Lovey Attorneys at Law. That law firm released the following statement to FOX6 News:

"The family of Tony Robinson, Jr., an unarmed 19-year-old killed in a hail of bullets by a Madison police officer, will lead a rally announcing the filing of a federal civil suit against the City of Madison and Officer Matthew Kenny. The rally will take place at 4:30 PM in front of the State Capitol Building at Martin Luther King, Jr. Boulevard and E. Main Street.

The suit, brought by Jon Loevy and David Owens of the Chicago civil rights law firm Loevy & Loevy Attorneys at Law, charges civil rights violations in the March 6th killing of Robinson. Police audio and videotape directly contradict the version of events given by Officer Kenny, demonstrating that Robinson posed no immediate threat to the officer or other civilians, despite Kenny's claims.

Police dispatch audio tapes, for example, record that Kenny was informed that Robinson was unarmed. And squad car video tape contradict Kenny's claim that Robinson was near him, or coming towards him, when he began firing his seven shots at the teenager.

The suit describes the deliberate method by which Kenny killed Tony without any lawful justification:

"Defendant Kenny fired a first volley of three shots, and then stopped to pick up his flashlight, which he had dropped. Defendant Kenny then took a step back and fired three more shots into Tony Robinson. Then, Defendant Kenny took another step back, raised his gun again, and fired a seventh shot."

The suit derides the standard procedure by which the City of Madison "investigates" police shootings – for example, allowing officers to re-visit the crime scene and review all available forensic evidence before making their witness statements. Despite those considerable advantages, Kenny's story still was woefully at odds with the physical evidence, but Madison exonerated him anyway.

In short, Officer Kenny lied repeatedly, and Madison authorities allowed him to get away with it.

"The City's investigation into the shooting of Tony Robinson is evidence of the City's continued deliberate indifference to the use of unconstitutional deadly force against unarmed citizens. Rather than examine the evidence, and inconsistencies between Defendant Kenny's account and the audio and video footage, the investigators accepted wholesale Defendant Kenny's inconsistent and facially implausible version of events.  Indeed, the City did not even speak to Defendant Kenny in the course of its investigation. Instead, policymakers for the City publicly spoke out endorsing Defendant Kenny's actions…."

"Because of his status as a police officer, Defendant Kenny, like the City of Madison, has not been held accountable for his actions. Instead, despite the cries of a grieving community, authorities, including the City of Madison, have endorsed Defendant Kenny's actions — an act of deliberate indifference to the senseless killing of Tony Robinson, Jr. and others at the hands of the Madison Police Department… Those actions have left a family and community irreparably harmed, and without other recourse."

Besides his parents, Tony Robinson, Jr. is survived by five younger brothers and sisters, ages 1, 10, 13, 13 and 16.

Loevy & Loevy is the largest civil rights law firm in the Midwest, with offices in Chicago and Boulder. It has won more multi-million dollar jury verdicts than any other civil rights law firm in the entire country over the past decade."