Fallen Officer Matthew Rittner honored with others for helping make Milwaukee a safer place to live



MILWAUKEE -- The Milwaukee Police Department hosted its annual Spring Merit Awards Ceremony on Tuesday, May 21 -- recognizing nearly 100 people, both officers and citizens who have worked to make the city a safer place to live, work and raise a family.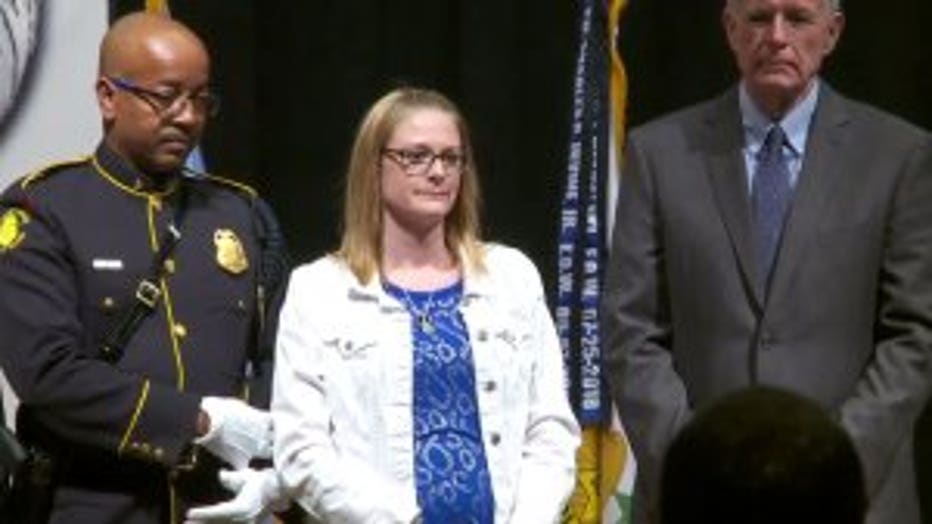 Caroline Rittner receives Spring Merit Award for her fallen husband, Matthew


Among those honored was fallen Milwaukee Police Officer Matthew Rittner. Rittner was killed on Feb. 6 while executing a search warrant near 12th and Manitoba with the Milwaukee Police Department's Tactical Enforcement Unit. Caroline Rittner was on hand to receive the Medal of Honor and Purple Valor awards honoring her husband.




"Officer Rittner paid the ultimate sacrifice for his courage, bravery and loss. We will honor him in our hearts, and in our memories. Thank you, Matt," said Nicole Waldner, MPD captain.

Officer Rittner will also be honored during National Police Week in 2020 -- when his name will be etched into the Law Enforcement Officers Memorial in Washington, D.C.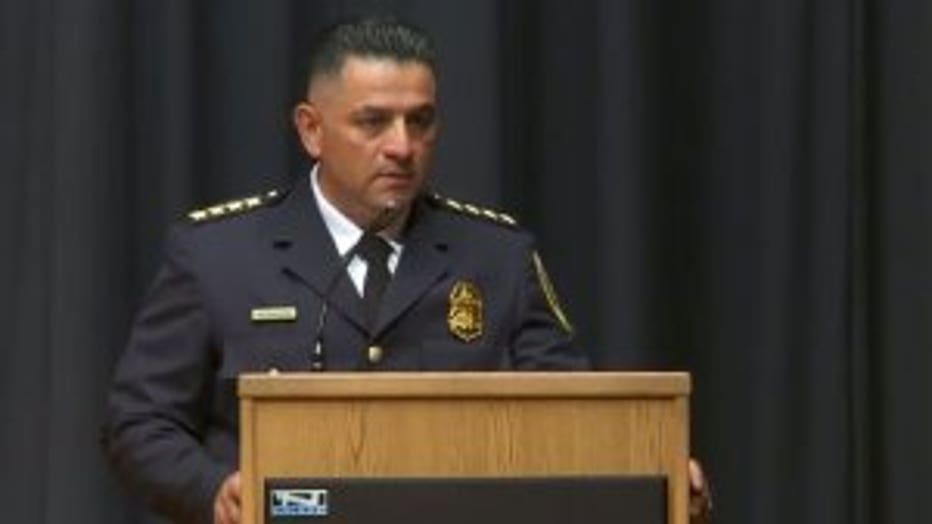 Milwaukee Police Chief Alfonso Morales


Others honored included fellow officers and paramedics who cared for Rittner and others who took the lead in the days after his death -- as well as those who stepped up in the wake of the line-of-duty deaths of Officer Charles Irvine Jr. and Officer Michael Michalski in summer 2018. Irvine Jr. died in a crash during a pursuit near 76th and Silver Spring in June 2018. Michalski was shot and killed as he searched for a wanted suspect near 25th and Wright in July 2018.

"When you hear me say and recognize our fallen, you will also hear me say that in each and every one of you, there's a story -- just as those who have fallen," said Alfonso Morales, MPD chief.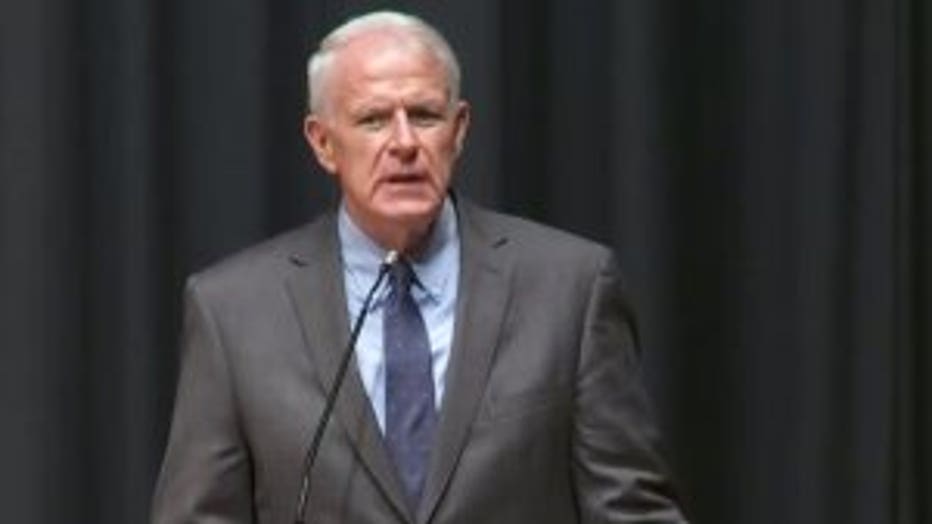 Milwaukee Mayor Tom Barrett


The ceremony was filled with stories of officers, dispatchers and ordinary citizens stepping in to lend a hand in times of need.

Milwaukee Mayor Tom Barrett added the ceremony came at a time of renewed sorrow in light of the line-of-duty shooting death of Appleton firefighter Mitch Lundgaard.

"I'm honored to join you this afternoon for a ceremony that has a new meaning to me," said Mayor Barrett. "So, to all of you who serve us and serve the public, I say, 'Thank you,' and please continue to do the wonderful work that you do for this community. God bless you all."