Fallen Marine, Staff Sgt. Kerry Kemp, returns home to Port Washington


PORT WASHINGTON (WITI) -- A fallen Marine returns to Port Washington for burial. Staff Sergeant Kerry Kemp died earlier this month in a helicopter crash off the coast of Florida.

SSGT Kemp lived in Port Washington a short time and married a Port Washington native shortly after high school. He was a husband and a father.

Kemp was killed when a twin-engine Blackhawk helicopter from Eglin Air Force Base went down. Eleven people were on board.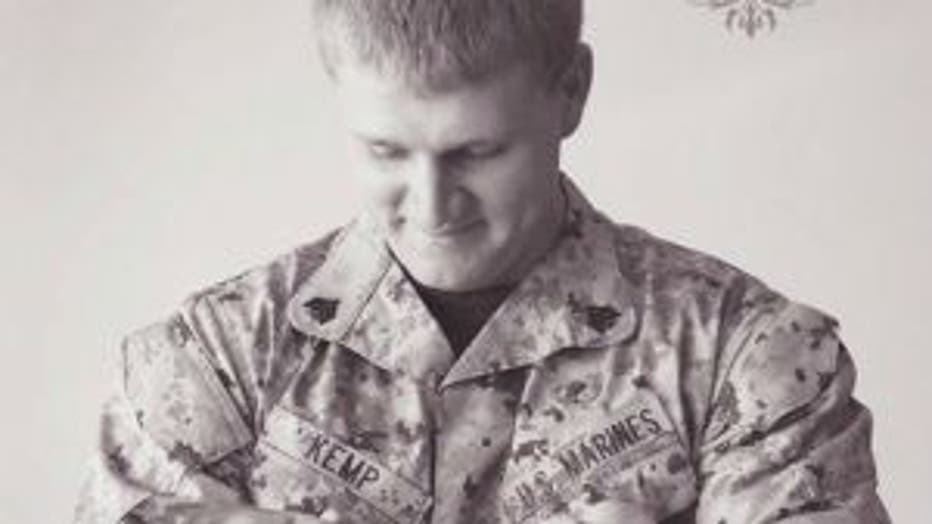 Kemp's body was expected to arrive at Mitchell International Airport at 5:15 p.m. Milwaukee County sheriff's deputies were to escort the hearse from the airport to County Line Rd. where Ozaukee County deputies would take over the escort to Port Washington. In Port Washington, police joined the processional. On the route to the funeral home, residents were asked to line the streets from S. Spring St. to Grand Ave. -- all the way to the funeral home.

Friday at 1:30 p.m., there will be another processional of law enforcement, veterans and active military -- when the body is escorted from the funeral home to Port Washington High School for the visitation. It's set to begin at 3 p.m. with funeral services to take place at 7 p.m.

The burial of SSGT Kemp, with full military honors, will take place Saturday morning with a private service.