Extensive damage to garage after woman crashes truck through roof


SHEBOYGAN (WITI) -- A 28-year-old Sheboygan woman is suspected of driving drunk and then crashing a pickup truck into a garage Saturday evening, March 22nd.

The incident happened just after 7:30 p.m. Saturday near 4th and Washington in Sheboygan. The Sheboygan Police Department received numerous 911 calls when the crash occurred.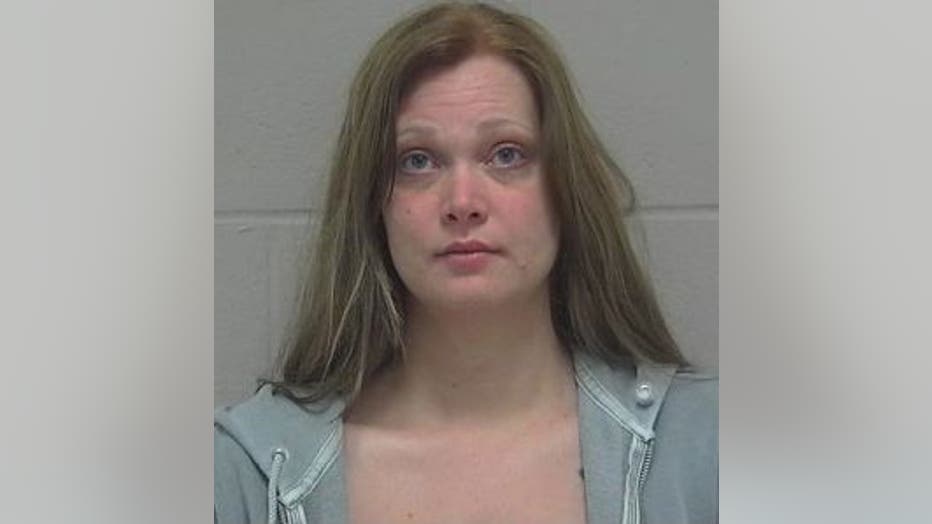 Police say 28-year-old Amanda Jefferson was behind the wheel of the pickup truck.

Responding officers found the suspect vehicle had been eastbound on Washington Ct., had veered left and traveled across a yard before going airborne off an embankment.

The vehicle then crashed through the roof of a garage -- and ended up traveling through the back of the garage. A pickup truck inside the garage was pushed out the side wall.

"The first time I'd seen a car crash like this one. The damage to the garage was extensive with holes on both sides of the garage. There was also extensive damage to a vehicle inside the garage as well as the one that the offender was driving in this case," Sheboygan Police Lt. Doug Teunissen said.

Officials say Jefferson fled the scene on foot but was later located at a nearby apartment.

"She crashed through there and crawled out of the truck and just started walking away and said 'I'm bleeding. I have to go home,' and 'he has good insurance' and just kept walking. I followed her up to the house and I was on the phone with (dispatchers) the whole time," Josh Biederwolf said.

She was initially transported to Sheboygan Memorial Medical Center for treatment of minor injuries and later released.

Jefferson was cited for suspicion of operating while under the influence, operating while suspended, hit and run and failure to maintain control of her vehicle.

"What if that would have hurt somebody? It's just amazing that the kids weren't outside. It was scary. It was scary," neighbor Vanessa Mason said.