Explosions in Potawatomi casino parking structure, man charged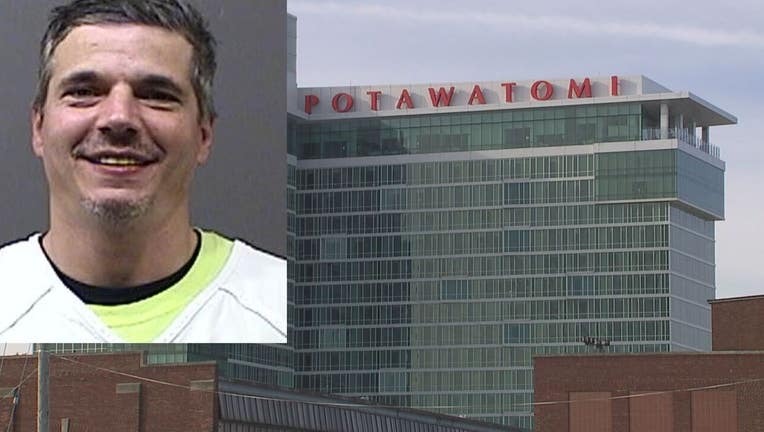 article
MILWAUKEE - Prosecutors say a New Berlin man admitted to causing small explosions in a parking garage at Milwaukee's Potawatomi Hotel & Casino using bottles filled with Muriatic Acid.
Dennis Beard, 48, faces two counts of possession of improvised explosives.
The explosions happened on March 12.
According to a criminal complaint, a security guard and police officer found plastic bottle pieces and charred aluminum foil in the parking garage near where the explosions happened.
Surveillance showed a brown Subaru Outback and a man dumping two bottles out of the vehicle before driving off.
SIGN UP TODAY: Get daily headlines, breaking news emails from FOX6 News
Two minutes later, the first explosion occurred.
Two minutes later, the second bottle started smoking, but there was no explosion.
Prosecutors say there was no one in the area at the time.
After that, the surveillance showed the man entered the casino and presented an ID to get a player's card. The name on the ID was determined to have been Dennis Beard. A search of Department of Transportation records revealed he lived in New Berlin.
The complaint says police went to Beard's home in New Berlin and found clothing matching the clothing worn by the man seen in the casino surveillance. They also found a bottle containing Muriatic Acid and aluminum foil. Prosecutors say Beard told investigators they would find more in a soap container in his brown Subaru.
According to prosecutors, Beard said he watched YouTube videos of people using Muriatic Acid to make loud explosions. He said he did it once before in a dumpster near his father's house, and it was really loud. He admitted to doing it again in the casino parking garage, using a Mountain Dew bottle and a protein milk bottle.
Dennis Beard "said his actions were stupid," according to the complaint.