Exclusive interview with crash victim who is suing Sheriff Clarke and four deputies


MILWAUKEE (WITI) -- It's been life-changing.

That's how a Franklin woman describes the crash that broke her neck, her bogus arrest for drunk driving, and the FOX6 investigation that exposed a deputy's changing story. Now, FOX6 Investigator Bryan Polcyn has an exclusive one-on-one interview with the woman who is suing the sheriff.

Tanya Weyker says all she ever wanted was an apology.

Instead, the 25-year-old Franklin woman is now the plaintiff in a federal civil rights lawsuit against Milwaukee County Sheriff David Clarke, three of his deputies and one sergeant. And she is still adjusting to life in the spotlight.

"It's just been a whirlwind, to say the least," Weyker said.

She may be young, frail and soft-spoken, but it's clear by now that Tanya Weyker is no pushover.

"So many people said how I inspired them."

The childhood cancer survivor was an unknown, 24-year-old college psychology student until fate, quite literally, struck her broadside.

"My life was changed forever," she said.

Weyker is now the plaintiff in a federal lawsuit accusing Milwaukee County Sheriff David Clarke and four other deputies of engaging in the "cover-up" of a crash that left her with both physical and emotional scars.

"I'm getting better each and every day. Some days are worse than others," Weyker said.

It was February 20th, 2013.

Weyker was driving past Mitchell Airport when a Milwaukee County Deputy Sheriff rolled through a stop sign, clipped the back quarter of her car and sent it spinning out of control into a tree.

The impact broke her neck in four places.

But it's what happened after the crash that would eventually land her picture on the front pages of newspaper and television websites across the country and even halfway around the world.

"I just don't understand why it was blamed on me, " Weyker said.

She admitted to having a few sips of a friends mixed drink.  And to taking Vicodin for dental work a week before the crash. One investigator at the scene wrote that her speech was slurred and her eyes were red and glassy.

"I explained to him my eyes were red and glassy because I was crying," she said.

Milwaukee Police declined to issue any citations, but Milwaukee County Deputy Sheriff Scott Griffin arrested her anyway for "Operating While Intoxicated."

"They made me into this criminal," Weyker said.

Blood tests would later prove Weyker had no alcohol or drugs in her system.

The deputy who caused the crash was a 10-year veteran named Joseph Quiles. He wrote in his original report that he stopped completely and looked both ways before pulling out onto Howell Avenue, but video from an airport surveillance camera proved Quiles blew the stop sign.

"I wrote my reports, and that's about it,  Deputy Quiles said.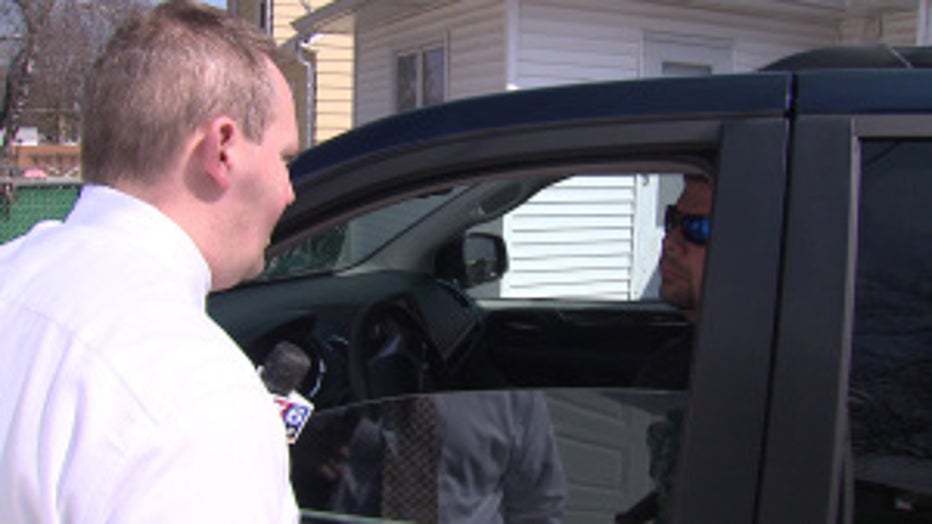 "Can you explain why you said you stopped completely?" asked FOX6 Investigator Bryan Polcyn.

"I have nothing further to say, sir," Quiles responded.

"Do you understand what Tanya Weyker's been through because of that?" asked Polcyn. Quiles did not respond, rolled up his window and drove away.

Drunk driving defense expert Andrew Mishlove says it was Deputy Quiles' false account of the crash that likely cast doubt on Weyker's sobriety.

"They never would've drawn her blood, they never would've arrested her," Mishlove said.

For nearly a year, Weyker tried to clear her name as the county sent letters threatening to sue if she didn't pay for the damage to the squad car.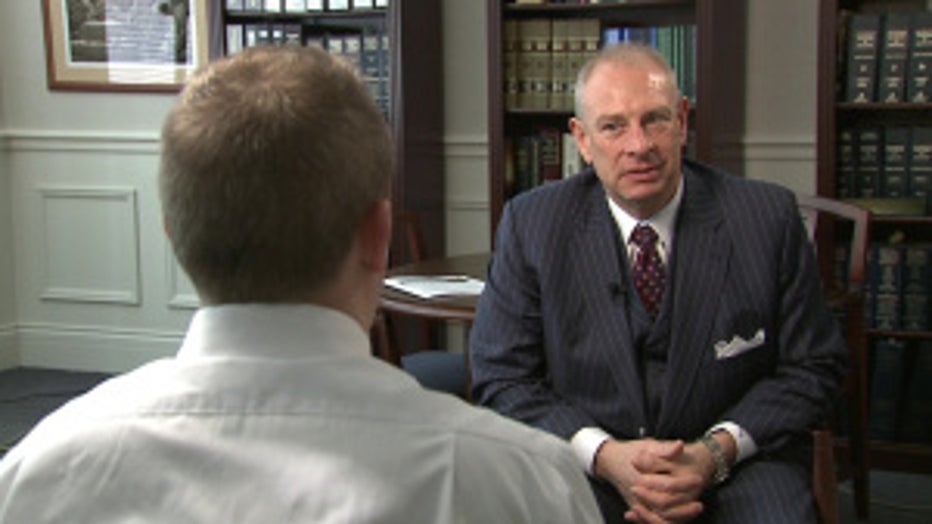 Drunk driving defense expert Andrew Mishlove says Deputy Quiles' inaccurate account of the crash likely played a role in the decision to arrest Weyker.


"She had to live with this hanging over her head for way too long," Mishlove said.

It wasn't until ten months after the crash that a prosecutor declined to file formal charges.

And Deputy Quiles finally admitted to internal investigators that he blew the stop sign.

Quiles was suspended for 9 days for damaging county equipment.

But he was not disciplined for filing a false report, even though the sheriff once tried to fire him for falsifying records.

In 2007,  Sheriff Clarke fired Quiles for having a fellow deputy- his girlfriend- complete and submit reports for him.

But the county's personnel review board called the firing "too severe" and reduced it to a 45-day suspension.

We've tried for months to get Sheriff Clarke's take on the case, but through a spokesperson, he declined.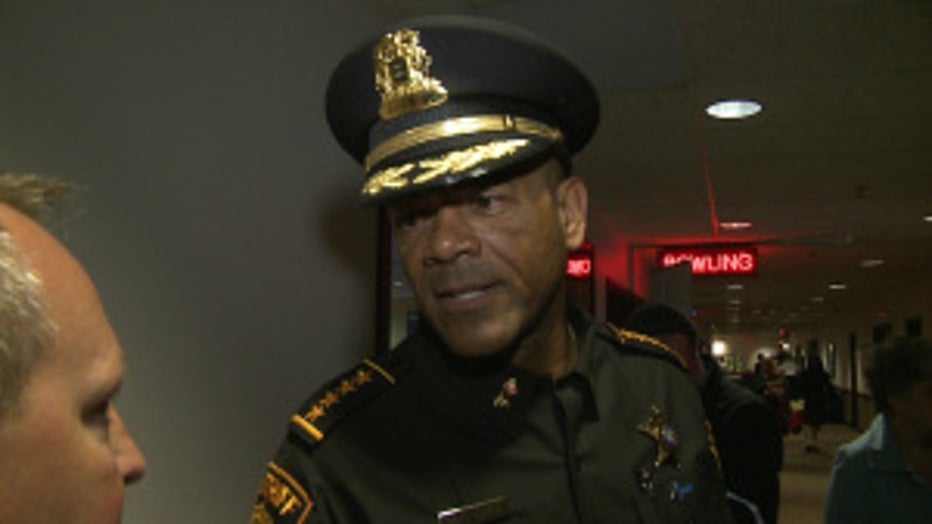 Sheriff David Clarke declined multiple interview requests, including an in-person attempt at Serb Hall during SeniorFest.


Now Clarke is named as one of the defendant's in Weyker's federal civil rights lawsuit.

"When an officer falsifies and commits perjury the way that this officer has done, it`s the Sheriff`s responsibility to investigate it," Attorney Jon Erickson said.

"I'm not sure how far up it goes, but we definitely want to find that out," Weyker said.

Weyker is still taking classes at U-W Parkside and says she is finally off her pain medication.

"In school, it's pretty hard to sit sometimes, especially in those hard chairs," she said.

Her neck will forever be fused.

Her mobility limited.

"She has suffered permanent physical injuries," Erickson said.

But the most significant casualty may have been her trust.

"I didn't expect this to happen at all, especially by the people I trusted most to protect me if I needed them," Weyker said.

The federal lawsuit seeks unspecified damages that would have to be decided by a jury. It is separate from Weyker's existing claim against Milwaukee County to cover her medical bills. That claim has a state cap of $250,000. There is no cap that applies in the federal civil rights case.

Deputy Quiles is still an active employee of the Milwaukee County Sheriffs Office, though he has not worked since the crash 17 months ago. His application for permanent duty disability is pending before the county. Attorney Rick Steinberg says he may soon be representing Quiles in the disability case. He says Quiles' own doctor has determined he is, in fact, disabled and unable to perform his duties as a deputy, at least for a while. Whether or not the county's doctor would agree remains to be seen.