Excessive force claim filed against officer who shot Sylville Smith 2 days before fatal shooting


MILWAUKEE -- FOX6 News has learned the officer who shot and killed Sylville Smith near 44th and Auer on August 13th has a claim filed against him with the city of Milwaukee for allegedly using excessive force during an arrest. That claim was filed just two days before the officer shot Smith.

"I was terrified," Ronnie, who asked that FOX6 only use his first name, said.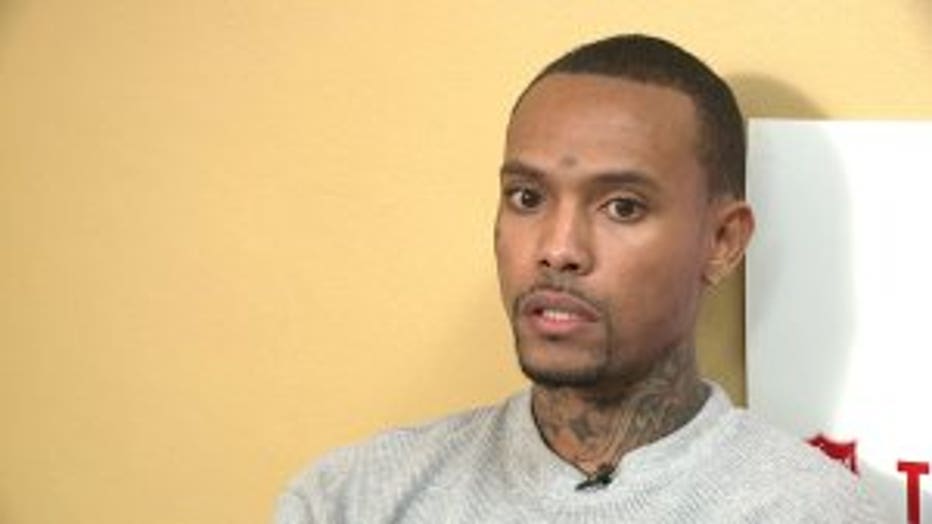 Ronnie filed the notice of claim and injury with the City of Milwaukee Attorney's Office on August 11th. It claims that Ronnie was "injured by Milwaukee police officers ...officers illegally stopped and detained him...used excessive, unreasonable force..."

Two days after Ronnie's lawyer filed the excessive force claim, one of the officers named in the claim shot and killed Sylville Smith.

The incident involving Ronnie happened on April 15th at a gas station near Sherman and Capitol. It was captured by body cameras.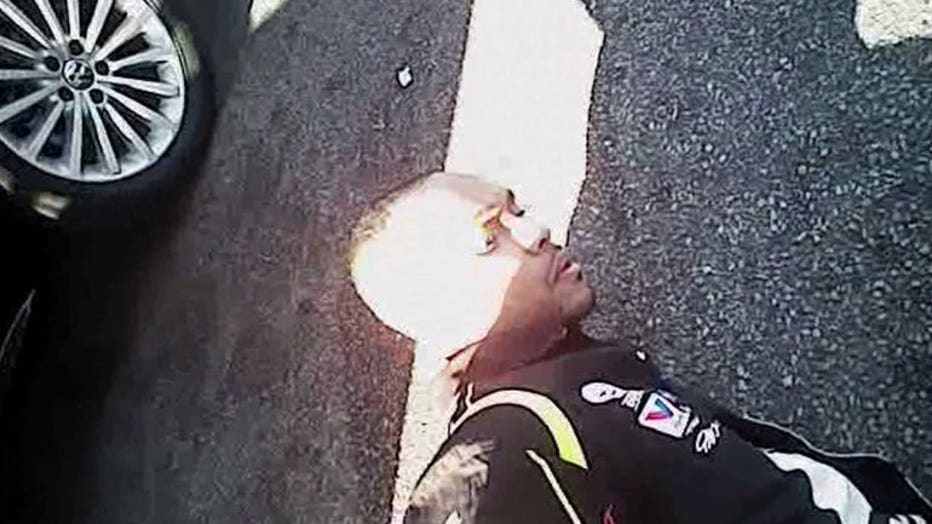 "Two bicycle police officers pulled to a vehicle that I was a passenger in. I believed they signaled me to move the vehicle. I attempted to move the vehicle. I was snatched out of the vehicle, slammed to the ground on my face, Tased by both officers," Ronnie said.

In a police report obtained by FOX6 News, the officer wrote his account of the events:

"I observed the front passenger...holding a clear plastic baggie which he concealed in his right hand. I asked what is that in your hand? "immediately jumped over to the driver's seat in an attempt to flee."

The officer who shot and killed Sylville Smith use a Taser on Ronnie.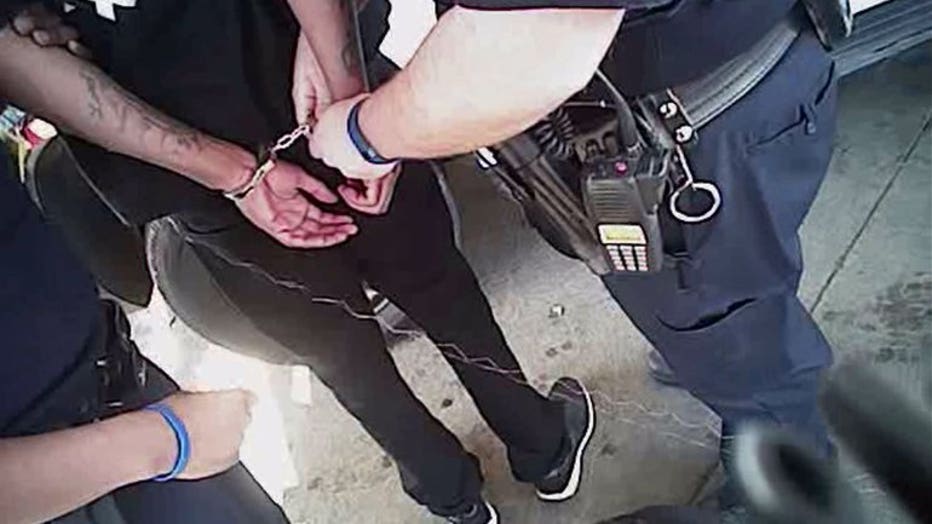 "He had a plastic bag. I didn't see what it was, but he tried to jump over to the driver's seat and jump out. I don't know what happened. There was some sort of struggle where couldn't control him," an officer is heard saying in the body camera recording.

"They claimed they did this because I had a bag in my hand. I never had a bag in my hand. They never found a bag. They even took me to the district after I was released from the hospital for the injuries. They took me to the district and strip searched me and they still never found a bag," Ronnie said.

Ronnie says his face was injured as it slammed onto the pavement. He told FOX6 News he was taken to the hospital, medically cleared and booked for resisting arrest. The charge was later dropped.

"At the time my jaw was in so much pain, I really thought it was fractured," Ronnie said.

"Well nobody told you to jump over the scene and take off. You didn't have to," an officer is heard saying in the body camera recording.

Ronnie said he is upset that the officer's body camera wasn't turned on until after the confrontation and a Taser had already been used on him. The audio pops in 30 seconds later.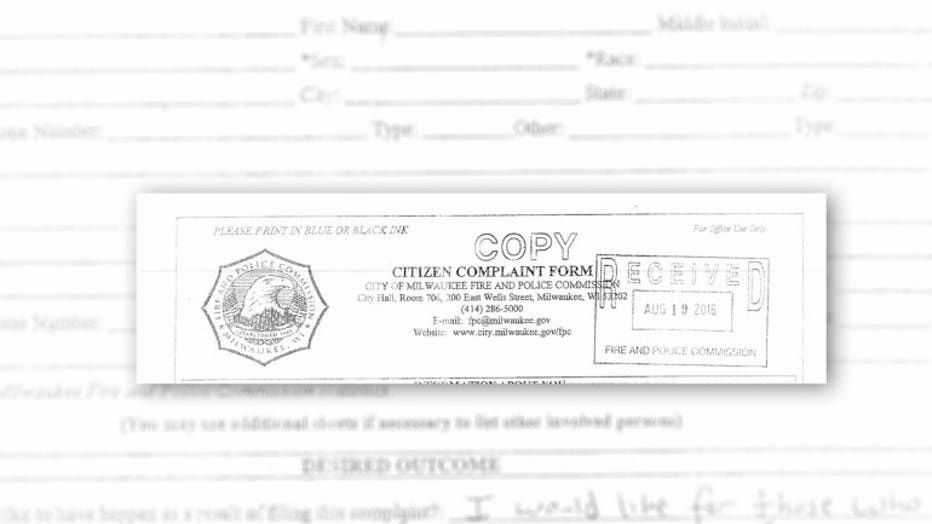 In addition to the claim filed with the city, on Friday, August 19th, Ronnie filed a complaint with the Milwaukee Fire and Police Commission.

Officers did arrest the driver of the vehicle in this case, who had gone to the gas station's bathroom.

The police report says that driver had oxycodone and cocaine.

Ronnie was searched, as was the vehicle he was in, but police found no additional baggies or drugs.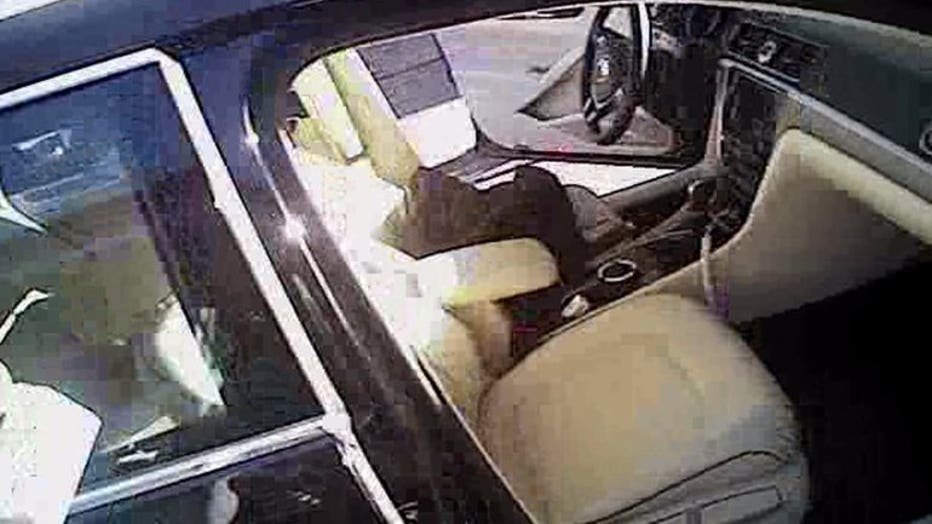 Ronnie has a history of arrests and dismissals -- and a conviction for drug dealing and a weapons charge in 2005.

A spokesman for the Milwaukee Police Department told FOX6 News they do not comment on internal investigations. Ronnie's lawyer said he's waiting for the city to respond to the claim.

As for the timing of all of this, although the incident happened in April, it was just this month that Ronnie's lawyer was able to get the body camera footage and police reports.