Evers authorizes National Guard to 'preserve public safety' in Wauwatosa
WAUWATOSA, Wis. - Gov. Tony Evers authorized the Wisconsin National Guard to support law enforcement authorities in Wauwatosa after officials there requested the guard's assistance to help ensure public safety ahead of a decision Wednesday, Oct. 7 in the shooting of Alvin Cole by Wauwatosa Police Officer Joseph Mensah in February. 
Cole was the third person Mensah has fatally shot in the last five years.
Milwaukee County District Attorney John Chisholm, in a 14-page letter laying out his rationale not to charge the suspended officer, said evidence showed Cole fled from police carrying a stolen 9 mm handgun. He cited squad car audio evidence, along with testimony from Mensah and two fellow officers, that he said showed Cole had fired a shot while fleeing and refused commands to drop the gun.
According to a news release from the governor's office, local authorities requested Wisconsin National Guard assistance and troops mobilized this week to state active duty in advance of the decision.
The National Guard provided similar assistance in Kenosha during the unrest that followed the Aug. 23 police shooting of Jacob Blake. This time, the governor activated the National Guard as a precaution, but some said calling up the troops before there's unrest is over the top.
"The Guard has historically played a role in these types of environments, and that's what's happening here with the Guard -- to prevent something that could happen. Ultimately, everyone is hoping for peace," said Major Joe Trovato with the Wisconsin National Guard.
"I see both sides, but I don't think we need to react proactively," said Sarah Griffie with Tosa Together. "It feels like too much. I think there are other ways to bring a community together, as opposed to creating divide."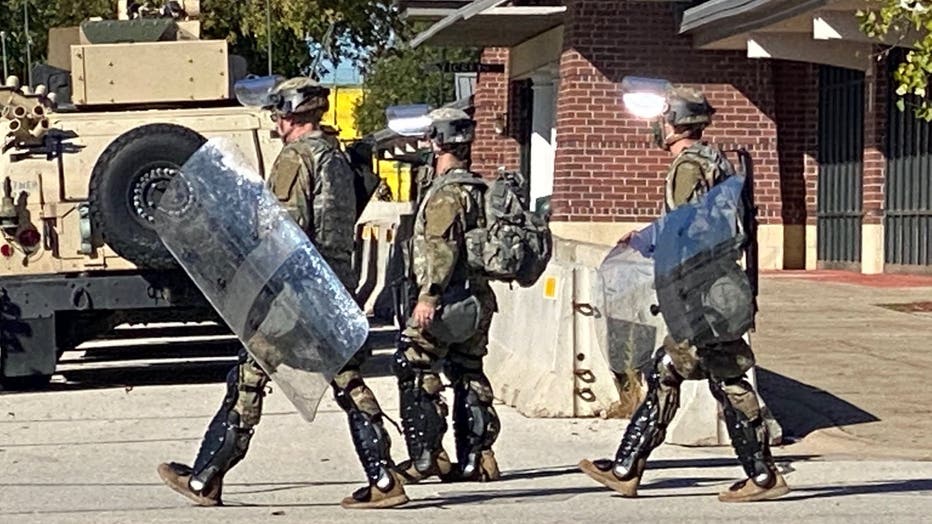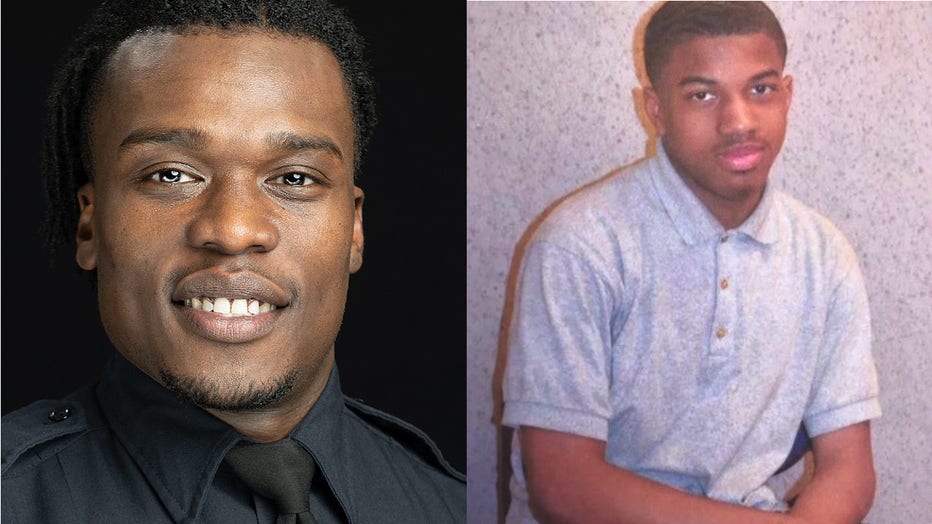 Officer Joseph Mensah, Alvin Cole
Cole was fatally shot by Mensah outside Mayfair Mall on Feb. 2. 
Wauwatosa police said Cole fired a gun at officers on Feb. 2, 2020, when he was shot and killed, however, attorneys for Cole's family say they have video evidence and witness statements that prove that's not true. The Cole family acknowledges he had a gun but says he didn't point it at Mensah and it was not loaded, according to their attorney.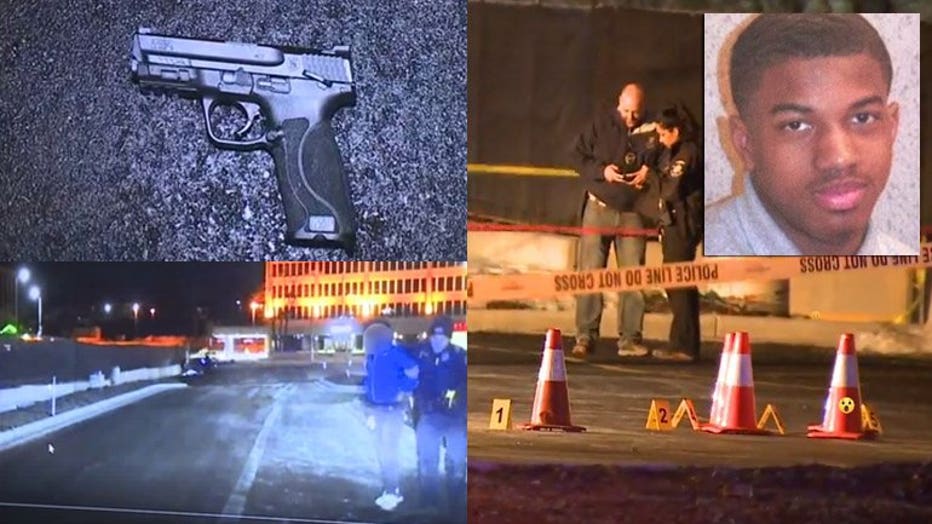 "One of our core missions in the Wisconsin National Guard is to serve our fellow citizens and preserve public safety," said Maj. Gen. Paul Knapp, Wisconsin's adjutant general, in the release. "Our Citizen Soldiers and Airmen live and work in the same communities all across Wisconsin, and we're well-trained and prepared to assist our neighbors in any way we can."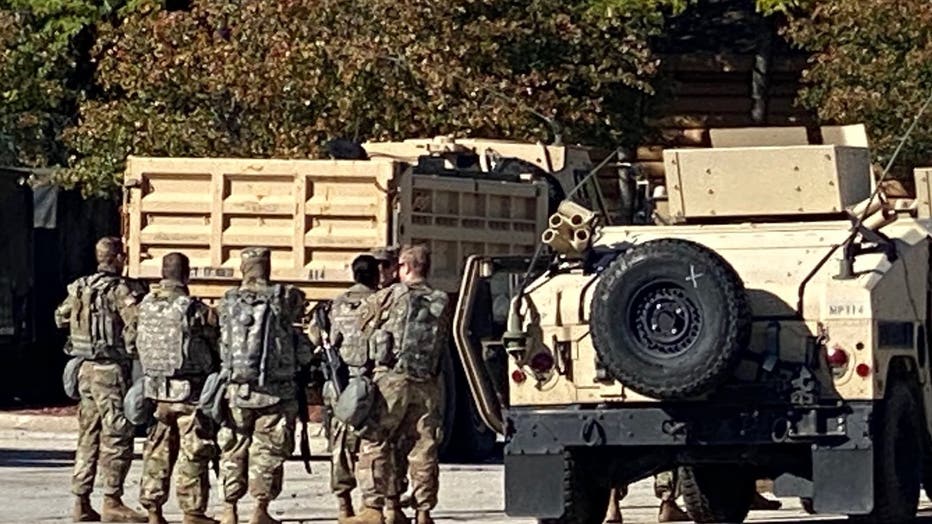 FREE DOWNLOAD: Get breaking news alerts in the FOX6 News app for iOS or Android
The governor's news release noted for operational security reasons, "the Wisconsin National Guard will not confirm specific troop numbers as it relates to this mission, however, pursuant to state statute, the governor ordered into state active-duty members of the Wisconsin National Guard deemed necessary to support to local law enforcement and first responders in Wauwatosa."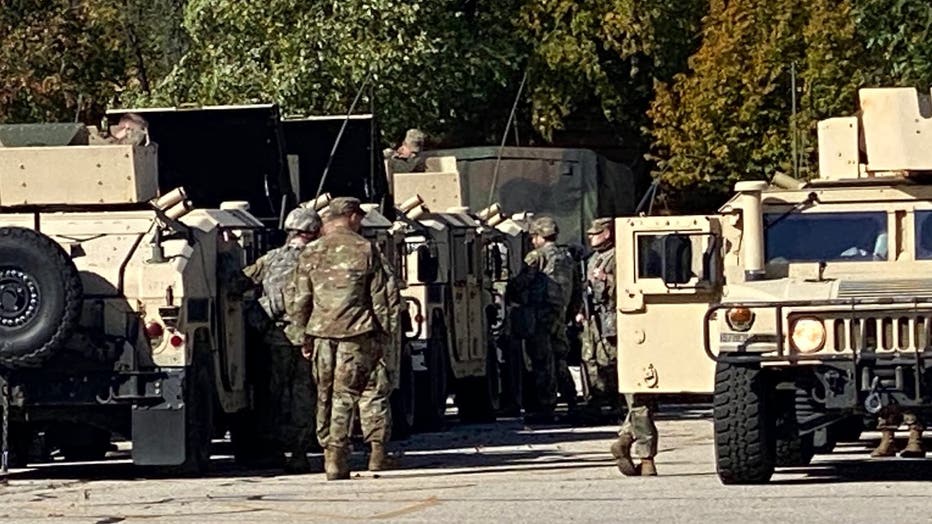 These guard members will support local law enforcement in their effort "to preserve public safety, protect critical infrastructure, and cultural institutions necessary for the well-being of the community and to provide support to first responders such as the Wauwatosa Fire Department."
The National Guard presence was hard to miss at Wisconsin's State Fair Park. FOX6's cameras captured dozens of armored vehicles and guard members on standby. Several carried out riot gear.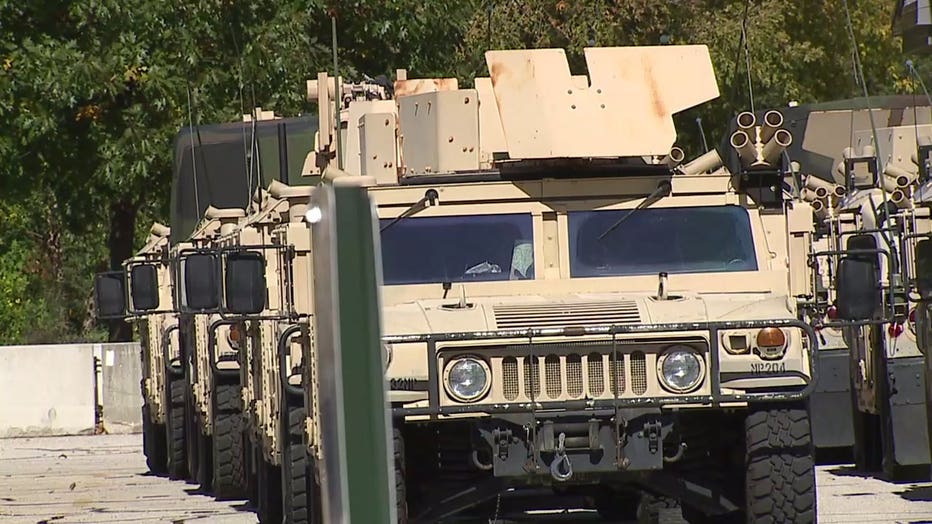 Those who live in West Allis said the last time they saw the National Guard mobilized like this was during the unrest in Kenosha after the Aug. 23 police shooting of Jacob Blake.
"I'm sad," said a West Allis woman who did not want to be identified. "It's heartbreaking. I don't want to see Wauwatosa be affected in the way Kenosha was affected. It was devastating. It really was." 
Officials in the city of Greenfield were also on alert Wednesday -- where the suspended officer lives. Greenfield police said amid proactive measures, certain neighborhoods would see an increased police presence.