Equipment weighing 3 tons stolen from Town of Burlington construction site
RACINE -- The Racine County Sheriff's Office is investigating the theft of two pieces of construction equipment -- pieces that weigh roughly 6,000 pounds each.

Officials say the theft at a church construction site in the Town of Burlington between the dates of September 16th and October 3rd. The thieves got away with two Hydro-Mobile Units that are green and yellow. The units are used for masonry construction and are 24 feet long and 10 feet wide. Again, the units each weigh three tons.

The serial numbers to the units are welded under the scaffolding portion of the units. The serial numbers to the stolen units are 24M3524 M2-A and 24M3540 M2-A.

Any information on these two stolen units can be forwarded to Racine County Sheriff Investigator Don Vandervest at 262-636-3217.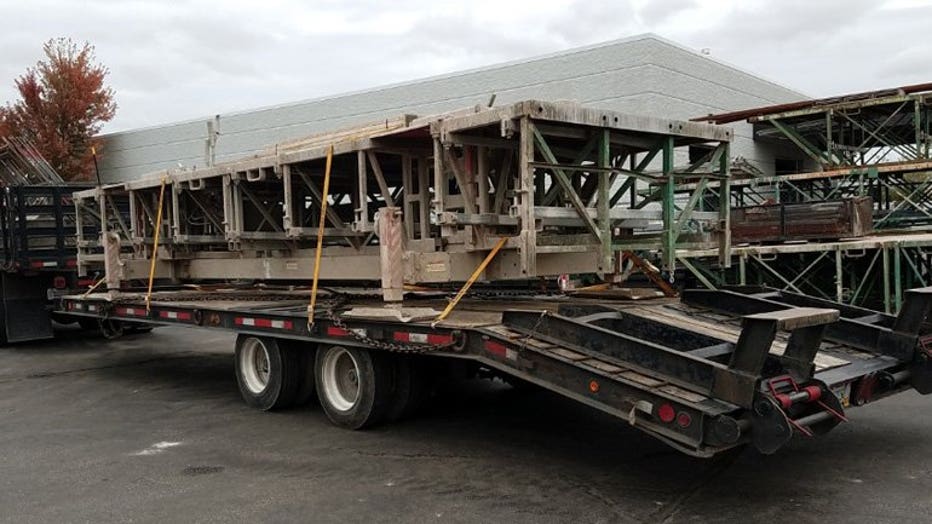 Equipment stolen from Town of Burlington construction site