'Enough!' Milwaukee County Sheriff's Office investigates report of shots fired on I-43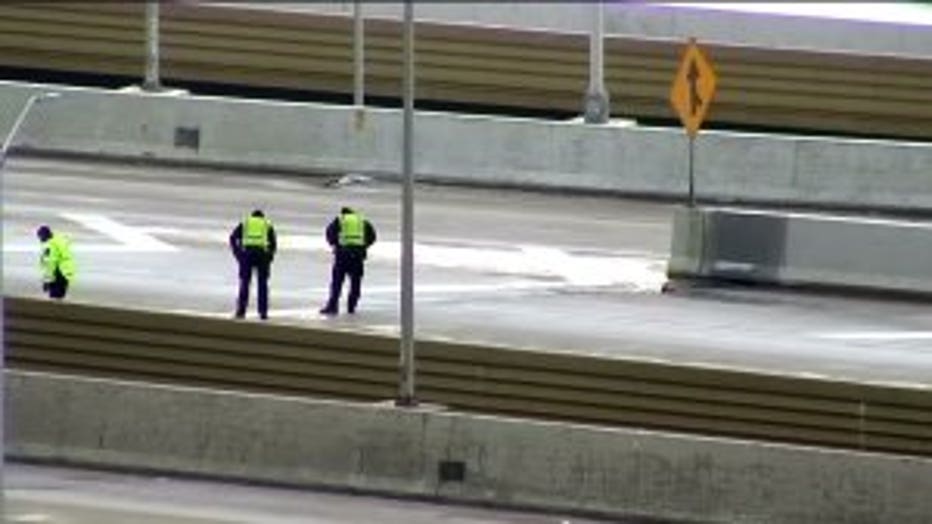 Deputies search on SB I-43


MILWAUKEE -- The Milwaukee County Sheriff's Office temporarily shut down the southbound lanes of I-43 starting at the Marquette Interchange after reports of shots being fired on the freeway Monday afternoon, Nov. 26. The ramps from eastbound I-94 to southbound I-43 as well as westbound I-794 to southbound I-43 were also closed as part of this operation. This was the second such incident in nine days.

"Here we go again!" said Acting Sheriff Richard Schmidt.

Traffic was being diverted to westbound I-94.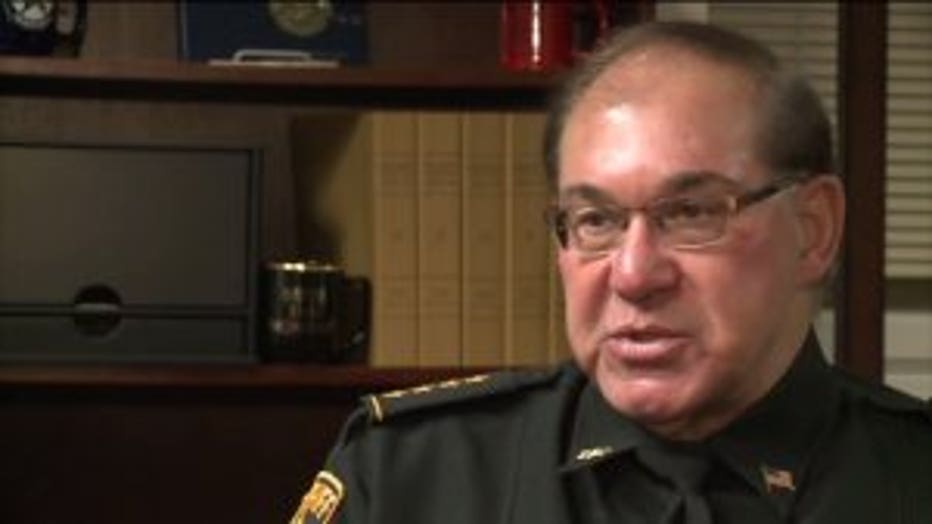 All lanes and ramps reopened around 3:20 p.m.

Sheriff's officials said deputies and detectives are investigating a report of a freeway shooting on I-43 southbound, south of the Marquette Interchange around 12:30 p.m. Sheriff Schmidt said all signs point to another potential road rage incident -- reckless behavior they are going after aggressively. He said a witness called it in.

"She observed an individual -- allegedly two people in the car. She observed an individual pull a weapon at the car and point it at this particular truck and just start shooting at it," said Schmidt.

Schmidt said shots hit the back of the vehicle.

"The good news is no one has been hurt. We have no report of injuries," said Schmidt.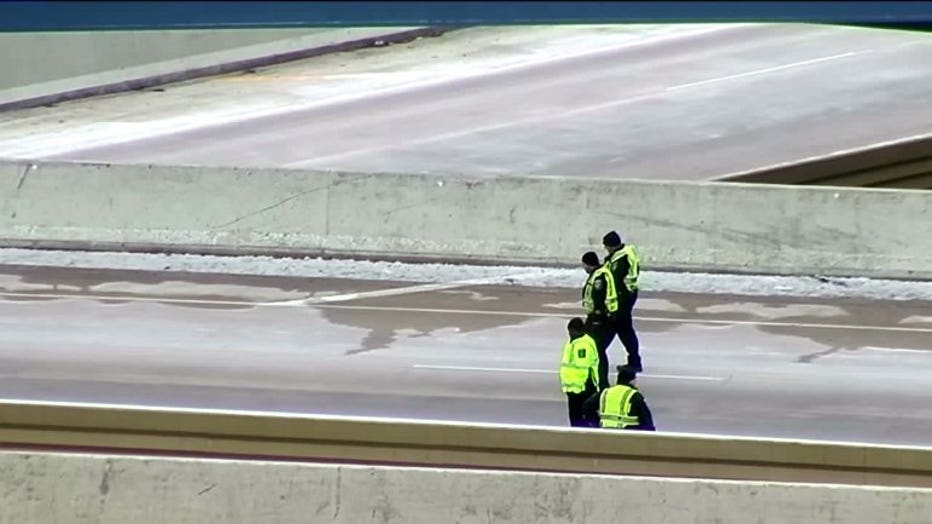 Deputies search on SB I-43


"It's something that happens pretty often, especially in this area. The people who live here, we're already used to it. It's close to a school. I have my daughter right here and it's something that should not be happening near schools," said Franky Picarro.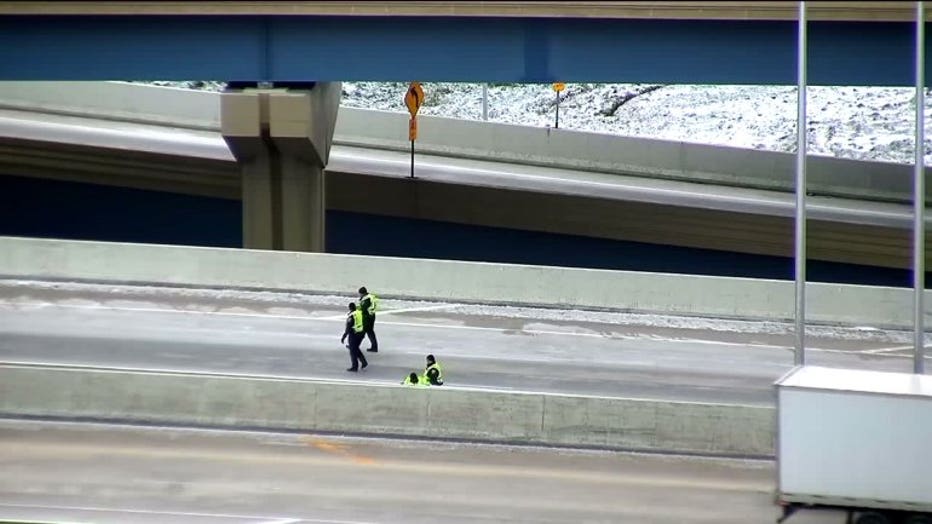 Deputies search on SB I-43


On Nov. 16, a freeway shooting happened in the northbound lanes of I-43 near Walnut Street. Two 20-year-old man were involved in road rage incident and then fired upon, sheriff's officials said. One man was struck in the leg several times. The other was struck in the chest and torso. Both survived.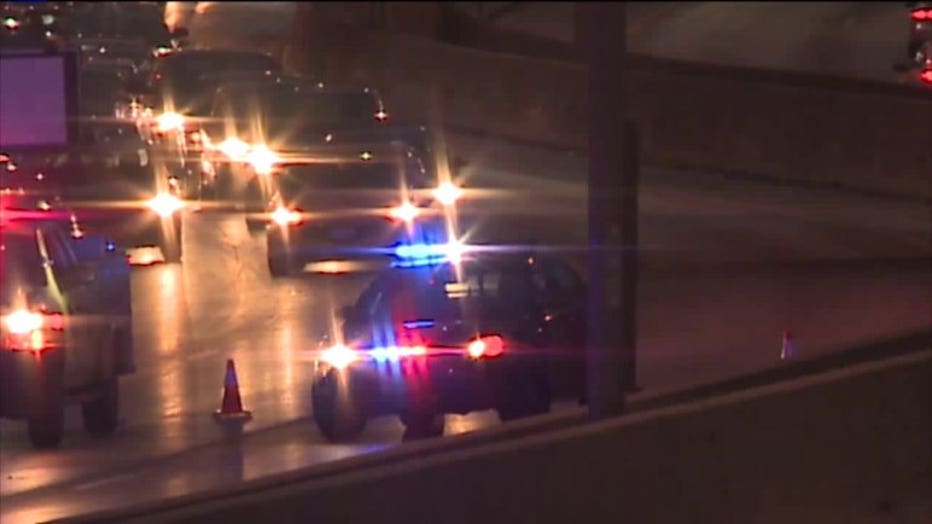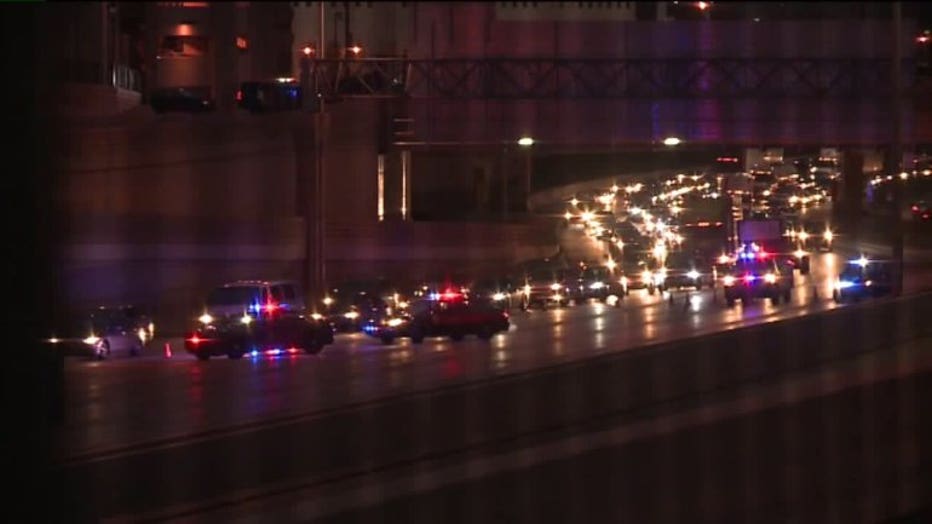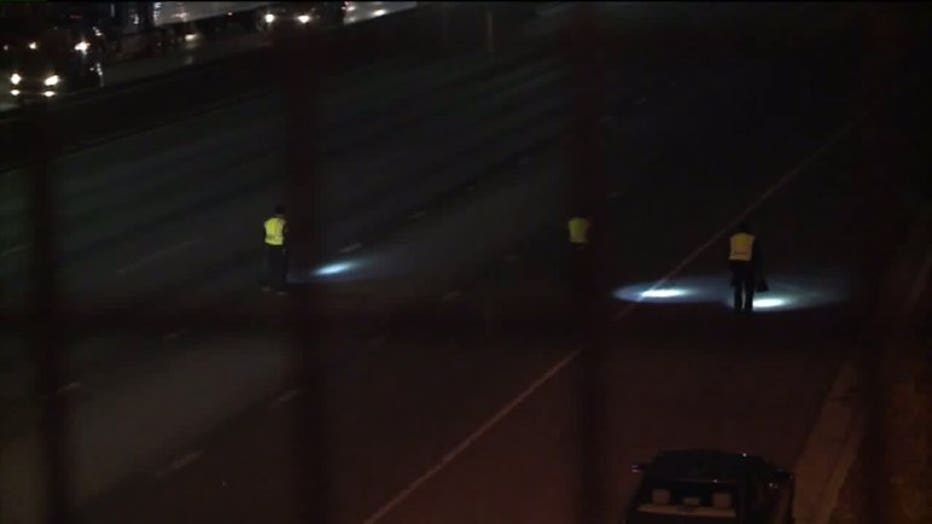 The freeway was shut down for more than two hours during the evening rush on Friday as a result of this incident -- to allow law enforcement to search the area for evidence. Sheriff Schmidt said evidence, including bullet casings, was found.

In an update on Monday, Schmidt said no arrests have been made, despite a tipline in the case.

"We got no hits on that particular number," said Schmidt.

He said in Monday's incident, they're looking for a box-like vehicle, shot in the back.

Acting Sheriff Richard Schmidt issued this statement after Monday's incident:

"In the last nine days deputies pulled over more than 300 vehicles in the Marquette interchange in saturation patrols, cracking down on reckless and aggressive drivers, and providing a high visibility of marked squad cars. We will continue to aggressively patrol I-43 in the high-incident areas. Road rage, reckless driving, and gun violence will continue to get our focused attention. Criminals don't listen to reason, just jail time. Enough!"

Anyone with information on either of these incidents is asked to please call: 414-278-4705.  You can remain anonymous.




Drivers should avoid the area if possible.

Deputies search on SB I-43