Elmbrook Church prepares for memorial of Officer Charles Irvine Jr.; 'A gift we can give to Milwaukee'


MILWAUKEE -- Milwaukee Police Officer Charles Irvine Jr. will be laid to rest on Saturday, June 16. Organizers are expecting thousands to attend the service at Elmbrook Church in Brookfield.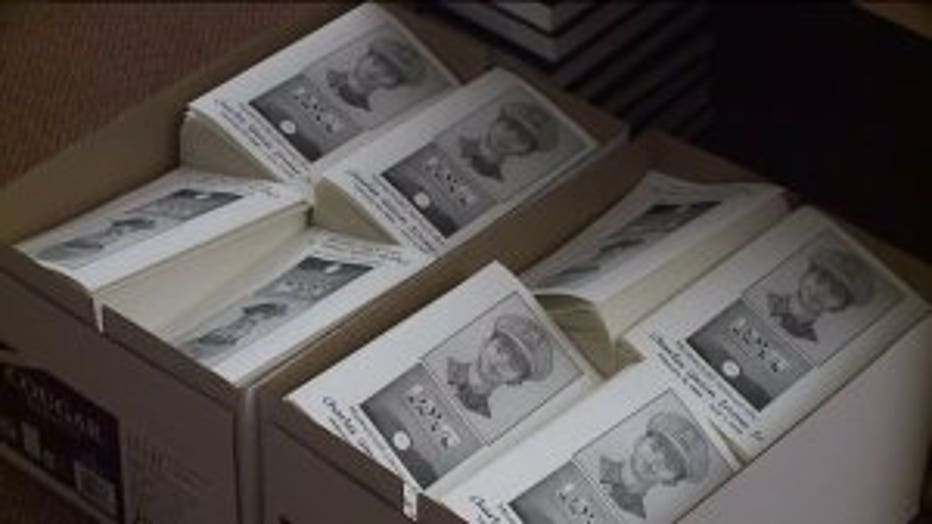 Stacks of programs are already folded for the memorial service of Officer Irvine.

"I think we printed about 5,000 programs," said Steve Sonderman, Executive Pastor at Elmbrook Church. 'It's a gift we can give to the family; a gift we can give to Milwaukee."

Sonderman said on Friday, June 15 the service will offer an opportunity to mourn and celebrate a life well lived.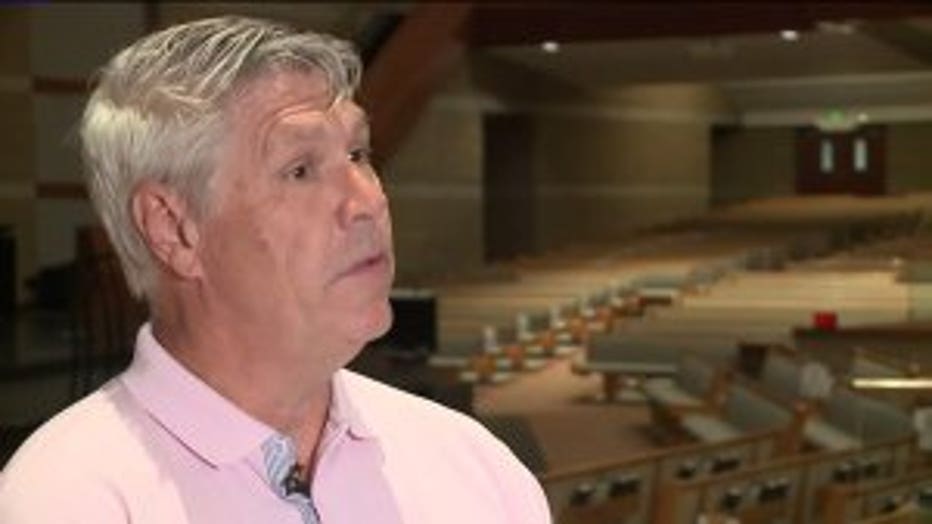 "Through the service, through stories that are told through family and friends -- it will be a celebration," Sonderman said.

Reverend Steve Voigt of Covenant Lutheran is the Irvine family pastor.

"As we look back and think about Chuckie's life, we take comfort knowing he was a person of faith and a person who lived that faith," Voigt said.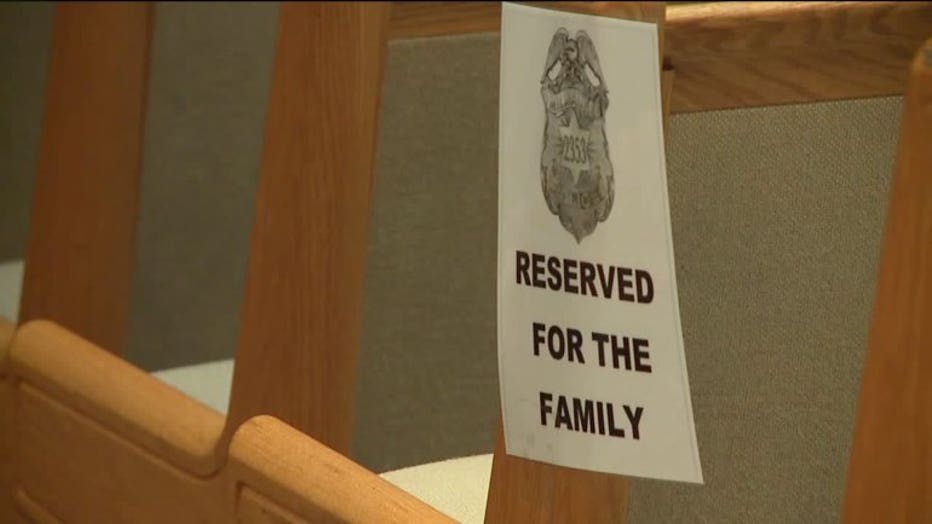 On the sanctuary pews are seating arrangements for Irvine's family, colleagues and law enforcement from near and far.

"The lower level will be filled with officers from all over the Midwest -- probably further than the Midwest," Sonderman said.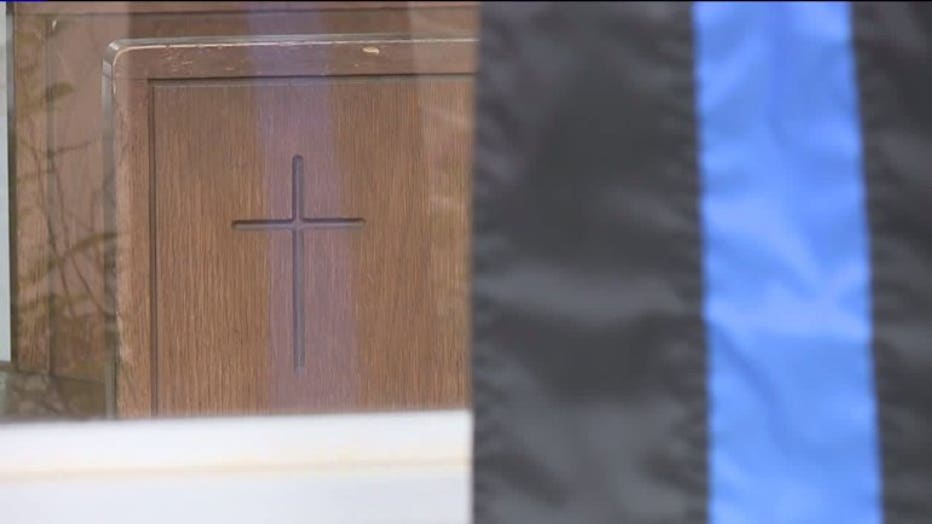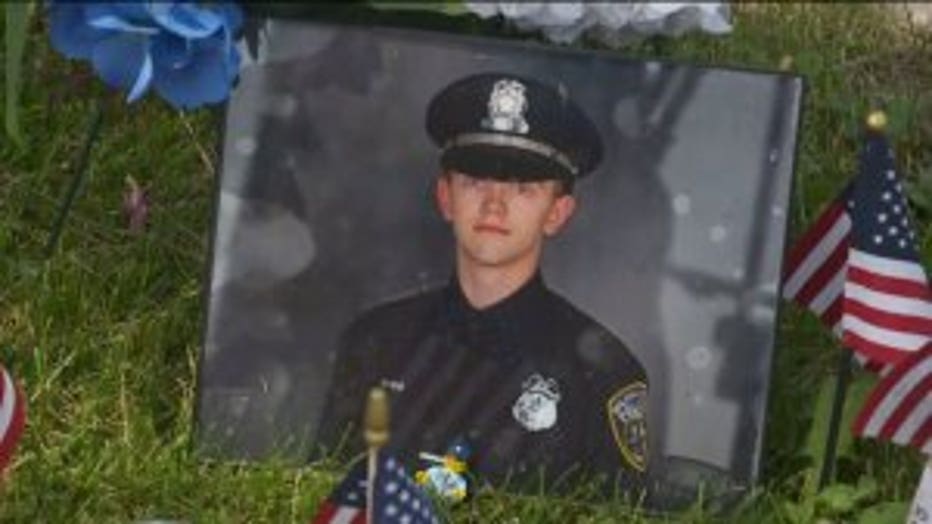 Officer Charles Irvine Jr.


A procession of squads will take his body from the church to Forest Home Cemetery, where he will be buried.  It will be a journey to a final resting place for an officer whose impact is immeasurable.

The visitation for Officer Irvine is set for 9 a.m. to 1 p.m. at Elmbrook Church. The service will follow. The burial will be private.

Late Friday afternoon, the family of Officer Irvine issued the following statement through the Milwaukee Police Department:

"We are a family that is grieving. We are attempting to put our lives back together as we mourn the loss of our beloved Charles "Chuckie" Irvine, Jr., a brave Milwaukee Police Officer who lost his life protecting our community on June 7, 2018.

"We are feeling the strong support and love of the Milwaukee Police Department family, the entire public safety community, and from those community members we do not even know. At this overwhelming time in our lives, that means everything to us.

"The grieving process has barely begun, and we are asking the media to please respect our privacy right now. We ask you please not to come to our homes or call or email us. This statement is all we will have to share at this time. Please give us our time to grieve."

Stream of funeral for Officer Charles Irvine Jr. (provided by Elmbrook Church - Saturday, June 16)