Election results maps show potential weaknesses for Walker, Evers and Vukmir


MILWAUKEE -- The maps of election results from the Aug. 14 primary reveal potential geographic weaknesses for Republican Gov. Scott Walker and Democratic challenger Tony Evers, as well as GOP U.S. Senate candidate Leah Vukmir.

Evers lost Milwaukee County, a place he'll need to maximize turnout this fall. Walker won less than 80 percent of the vote in two northern counties against an unknown GOP opponent. Vukmir lost 57 of the state's 72 counties on her way to victory, but says President Donald Trump will be helping her this fall.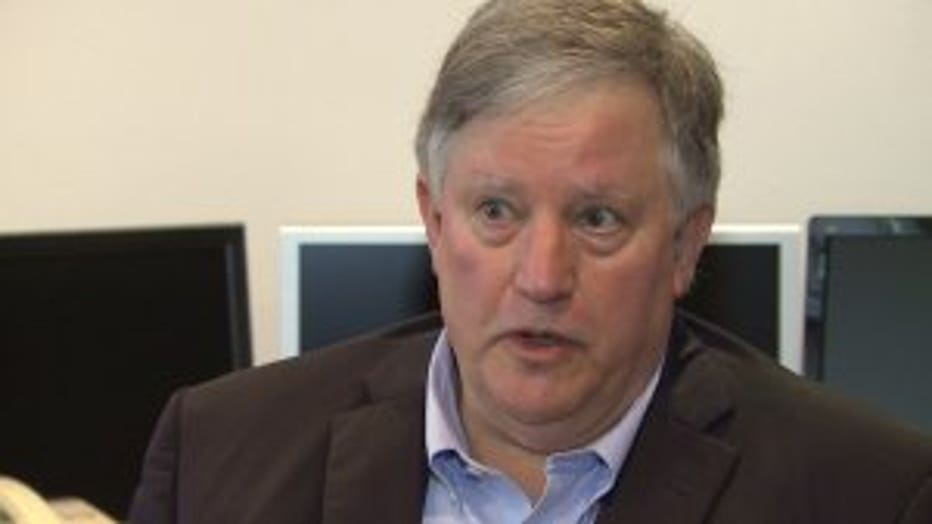 Overall, about 96,000 more people voted in the Democratic primary for governor than the Republican U.S. Senate race, even though the Senate campaign was more expensive.

Charles Franklin, director of the Marquette University Law School poll, said it's evidence of an enthusiasm gap.

"It does look like Democrats have an advantage right now. The question is, will that build as we go into November, or might it tighten as we go in? We don't know the answer to that yet," Franklin said.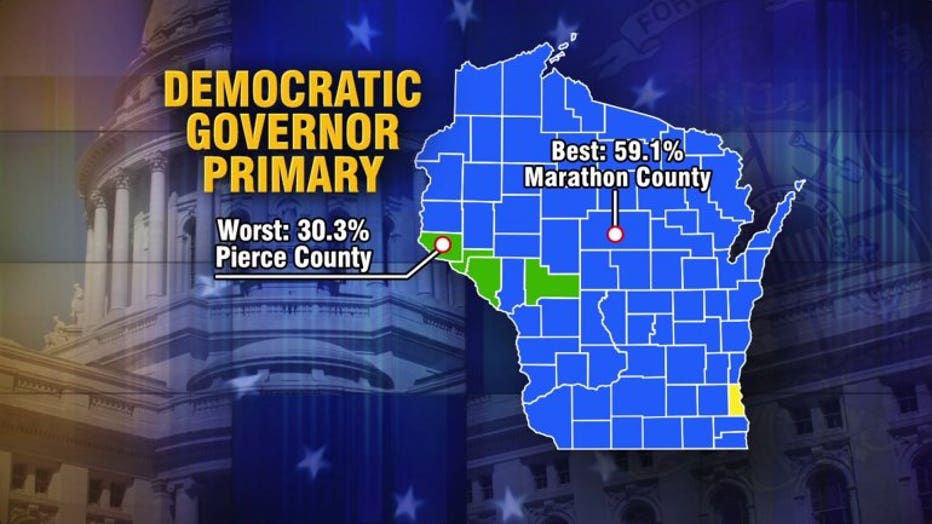 Evers won 67 counties

Evers won all but five counties, easily defeating his seven Democratic rivals statewide. His best showing was in Marathon County, where he won 59.1 percent of the vote. His worst performance was in rural Pierce County, with 30.3 percent.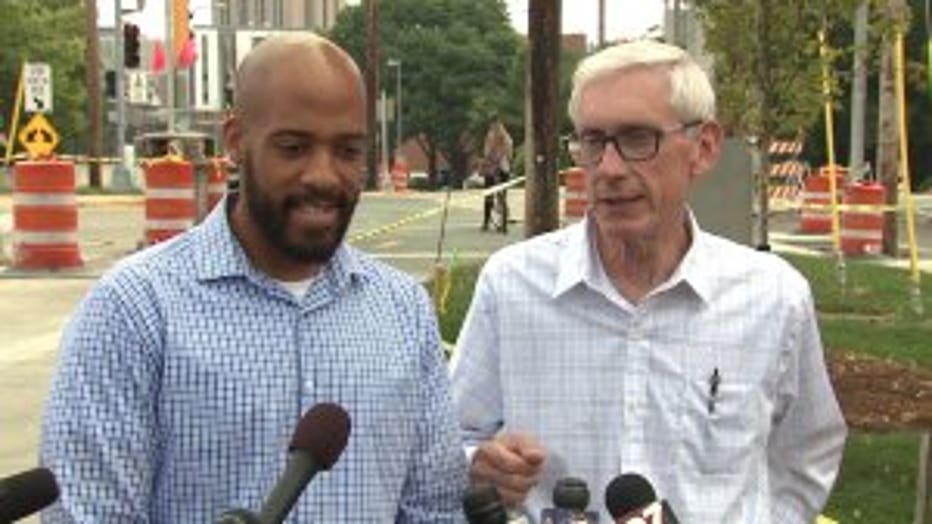 Mandela Barnes, a Milwaukeean who is now Evers' running mate, did not appear concerned with Evers' second-place showing in Milwaukee County.

"It's not like he didn't win Milwaukee County because people didn't like him. There were just eight candidates running in this primary," said Barnes.

Franklin said Evers will have to focus on maximizing turnout in Milwaukee County in order to win statewide.

"That usually means going there and campaigning and building up relationships with voters there," said Franklin.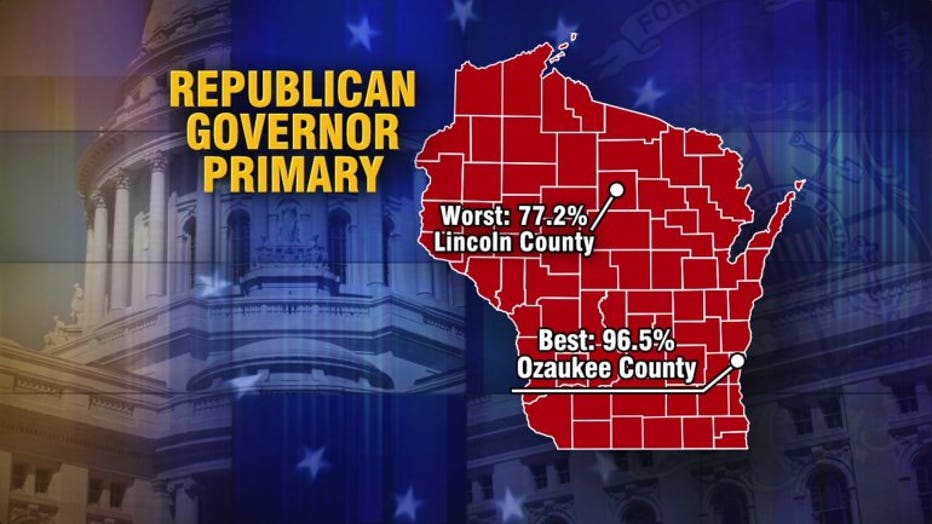 Walker's performance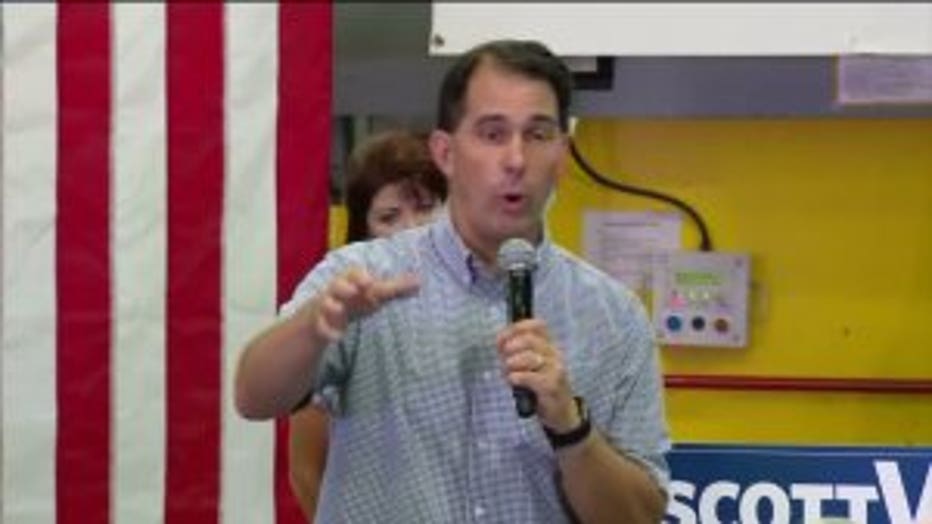 Walker won every county in the GOP primary. He was best in Ozaukee County, getting 96.5 percent of the vote.

But in two northern Wisconsin counties -- Lincoln and Washburn -- Walker won less than 80 percent of Republican votes against a GOP opponent who spent just $312 on the race.

While campaigning in West Bend this weekend, Walker said some Republicans continue to take his re-election for granted.

"For us, we've said for a year this was going to be a tough race. We thought complacency would be one of the challenges," Walker said.

President Trump to Wisconsin?


The Milwaukee suburbs powered Vukmir to victory, despite losing in most counties to GOP rival Kevin Nicholson.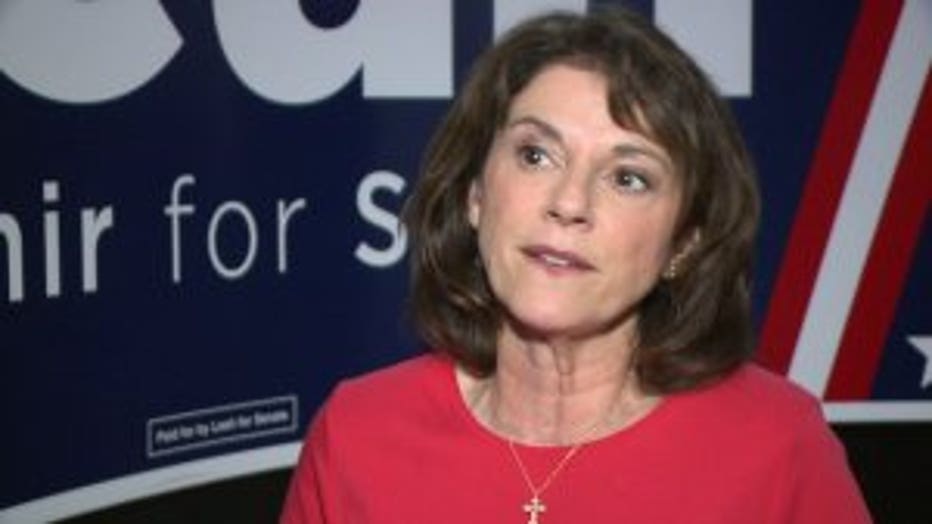 Vukmir won the more populated counties in the southeastern part of the state, but carried just two counties north of U.S. Highway 10. She performed the worst in rural Washburn County, winning just 22 percent of the vote.

Vukmir pointed to her recent endorsement from President Trump, who in 2016 performed well in her weakest counties. She said the president called her after the primary and offered his help.

"We had a wonderful conversation – we talked a little bit of politics, talked a little bit of policy," she said. "I'm excited that he's going to come to Wisconsin."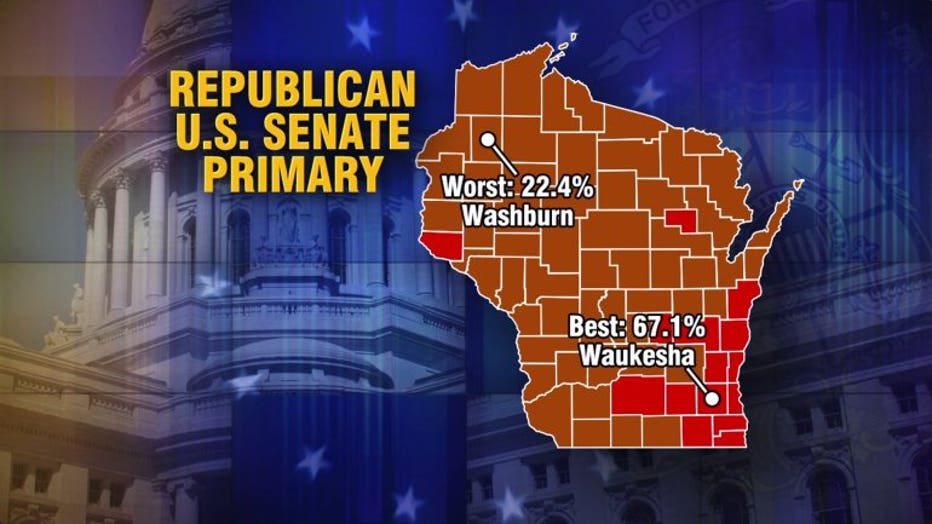 Vukmir also said Nicholson would be joining her on the campaign trail for unity rallies.

The next Marquette University Law School Poll results come out Wednesday.