El Reno, Union City tornado in Oklahoma widest on record


(CNN) -- The National Weather Service has increased the damage rating of the tornado that struck El Reno, Oklahoma, on May 31 to EF-5. The weather service has also determined that the tornado was 2.6 miles wide, making it the widest U.S. tornado on record.

EF-5 is the highest possible rating for tornadoes on the Enhanced Fujita scale.

The upgrade was based on information from a Doppler On Wheels (DOW) that measured low level winds of 296 miles per hour.

This tornado is double the width of the May 20 tornado in Moore, Oklahoma.

The F-4 Wilber-Hallam, Nebraska, tornado May 22, 2004 was the previous record holder for the widest tornado on record at 2.5 miles wide.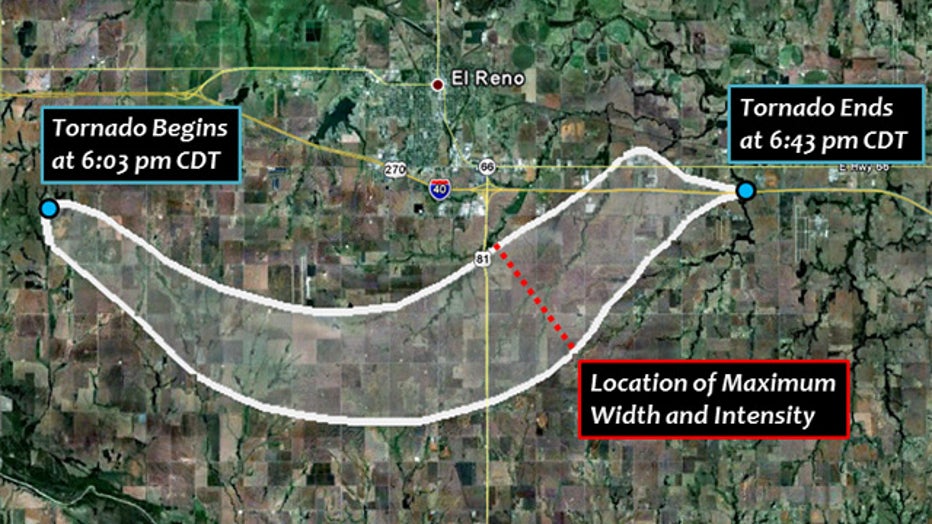 CLICK HERE for full coverage of the El Reno, Union City tornado from our sister station in Oklahoma