Eight family members of Sikh shooting victims to testify in D.C.


WASHINGTON, D.C. -- Eight family members of victims from August's shooting at the Sikh Temple in Oak Creek will testify Wednesday, September 19th during a special Congressional hearing. The hearing is part of a nationwide effort to raise awareness of hate crimes and the threat of domestic extremism.

The testimony will occur before the U.S. Senate Committee on the Judiciary Subcommittee on the Constitution -- Civil Rights and Human Rights.

A coalition of nearly 150 religious and civil rights organizations across the country requested the Senate hearing. A petition requesting the hearing also referred to 10 Islamic institutions and Muslim communities in seven states -- which have experienced attacks including vandalism, arson and more.

It also mentioned the Jewish and African-American communities having experienced persistent bias attacks as well.

Kamal Saini is one who will speak before the Committee Wednesday.

"I'm a little nervous, but we look forward to it. It's very nice they are actually looking into (hate crimes). They're standing shoulder to shoulder with us and it's great to see all the support," Saini said.

Saini's mother, Paramjit Kaur was shot in the back on August 5th.

Saini and his brother Harpreet, who will also testify, plan to channel their pain into hope for others.

"Pretty much put a shine to what my mom was about. We just expect people to realize what kind of impact it's had on us and not just on us, but families of other victims and the community -- not just Sikh, but Oak Creek and the nation overall. Our main goal is to let them know this is not a Sikh tragedy -- it's an American tragedy. For people to just realize the hate crimes are going way beyond what they're supposed to be and there shouldn't be hate crimes at all," Saini said.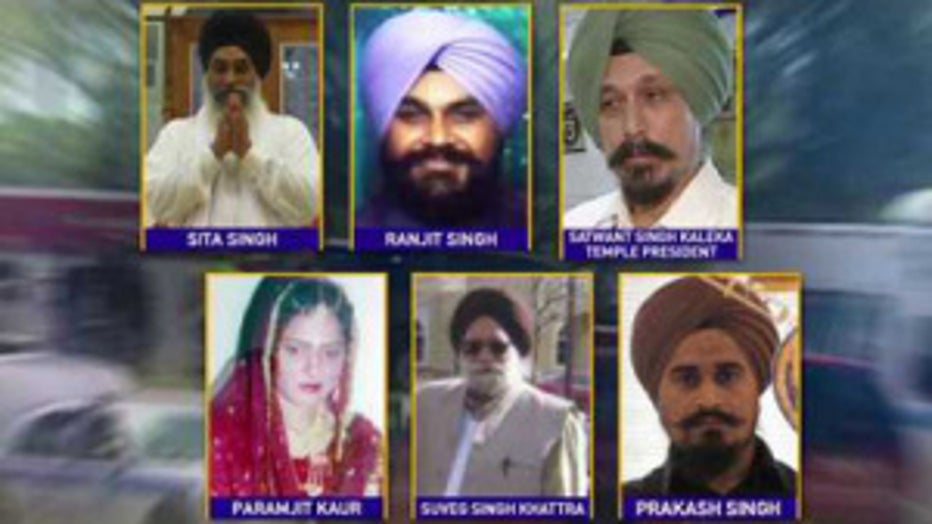 Wade Michael Page, the gunman who investigators say had ties to white supremacy groups, killed six people and wounded three in the Sikh Temple massacre on August 5th.

The hearing entitled "Hate Crimes and the Threat of Domestic Extremism" is scheduled before the Senate Committee on the Judiciary for Wednesday, September 19th at 2:45 p.m., in room 216 of the Hart Senate Office Building.

CLICK HERE to access a webcast of Wednesday's hearing.
CLICK HERE for additional Sikh Temple shooting coverage via FOX6Now.com.