East Troy teacher sexual assault case; parent says district 'failed'
EAST TROY, Wis. - Parents and students packed a Walworth County courtroom Friday, April 21 as a middle school band teacher appeared in court on sexual assault charges.
Why did it take the school district years to get him out of the music room? Relatives of one victim told FOX6 Investigators they believe the school tried to cover it up.
For 20 years, John Rash taught band at East Troy Middle School until he surrendered his teaching license in 2022. He admits he made mistakes – but denies he ever touched his students' breasts. Still, he waived his right to a preliminary hearing on charges that he repeatedly sexual assaulted four students. 
SIGN UP TODAY: Get daily headlines, breaking news emails from FOX6 News
"All of a sudden one day he was gone, and no one knew why," said JeanMarie Moat.
Moat has grandchildren at East Troy Middle School now, but the allegations against Rash date back to 2018. Five female students told school administrators the band teacher touched them inappropriately in the chest area.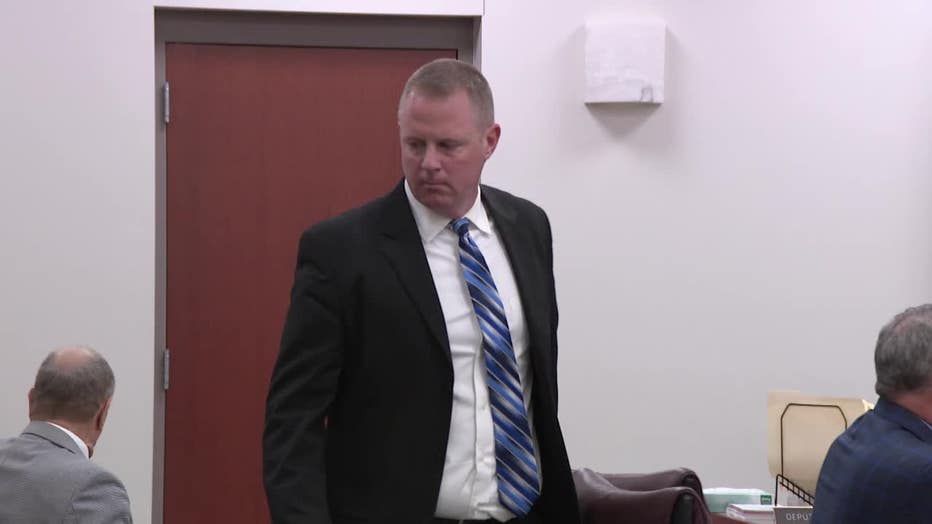 John Rash appears in Walworth County court on April 21
The victims later clarified to police that Rash would bump his hands into their breasts during small group lessons – not once or twice, but five to 10 times per lesson. The students said it happened over and over again.
"That's pretty disturbing," Moat said.
FREE DOWNLOAD: Get breaking news alerts in the FOX6 News app for iOS or Android.
"It's really inappropriate, and I would feel uncomfortable myself if I was in that situation," said Karly Kingston, who has a stepdaughter at the school. "One time, I guess, that could be an accident, right?
"Right, yeah, accident. But if it kept happening, no."
Public records show school officials never told police. Instead, they quietly directed Rash to maintain appropriate physical boundaries and allowed him to keep teaching. In 2019, one parent went directly to the Wisconsin Department of Public Instruction – but the department didn't talk to victims for another two years.
In all, Rash kept teaching for four years after victims came forward. He gave up his teaching license in 2022, and prosecutors finally charged him with four felonies earlier this year.
The school district did not respond to FOX6's request for comment, but in public records, the district said the girls never mentioned "breasts" when they first came forward in 2018 – so they didn't feel it was necessary to report it to police. Parents of one victim told FOX6 the school district mishandled the case and "failed these young girls."
The Department of Public Instruction said the school district's findings did not match DPI's investigation. A spokesperson said, knowing what the department knows now, DPI would have prioritized the investigation differently.