Dump truck takes down power lines in rollover crash near Elmwood School in New Berlin
NEW BERLIN -- A dump truck took down power lines when it rolled over Tuesday afternoon, June 5 near Elmwood Elementary School in New Berlin.

New Berlin police said Sunny Slope Road was shut down between College Avenue and Grange Avenue as a result of the crash and the wires down.

They're advising anyone needing to reach the school to enter from the north of the school on Sunny Slope. You should approach from Grange and exit to the north, as Sunny Slope is impassible south of the school. They noted that Sunny Slope would be closed until at least 8 p.m. Tuesday as We Energies crews work to restore power. Police asked that drivers avoid the area if at all possible.

The crash occurred south of the school.

The below photos were shared with FOX6 News by John Semancik Jr., who said the dump truck pulled out of a subdivision with its box up prior to the crash.

A fire occurred after the crash, which was put out by the New Berlin Fire Department.

No one was hurt.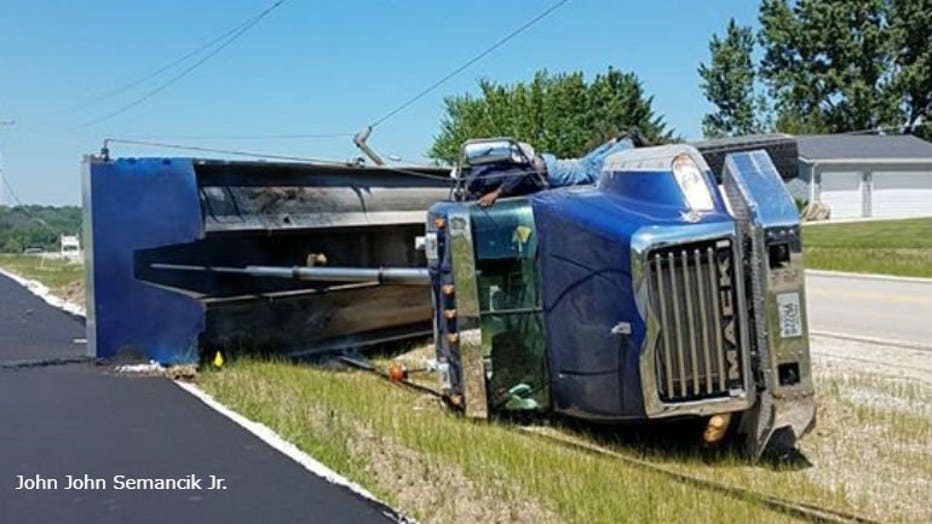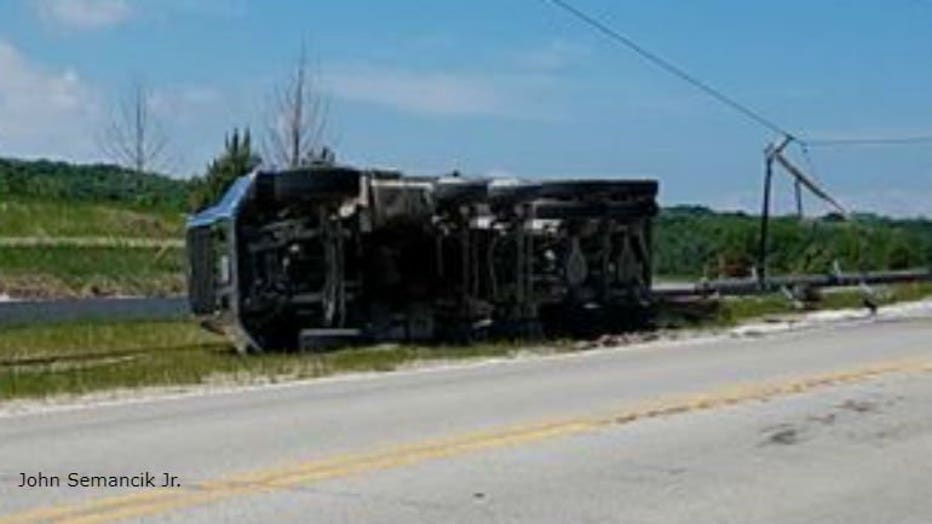 Dump truck crash on Sunny Slope in New Berlin (PHOTO: John Semancik Jr.)