Drug treatment counselor who surrendered license kept treating clients while state and local authorities did nothing


MEQUON — Heroin addiction is a public health crisis in Wisconsin and some experts say effective drug treatment is crucial to saving lives, but a FOX6 Investigation found one treatment provider who should not be treating anyone.

He surrendered his professional counseling license four years ago.  So why is Larry Kane still running a drug treatment clinic? And why won't the state do anything about complaints that he's practicing without a license?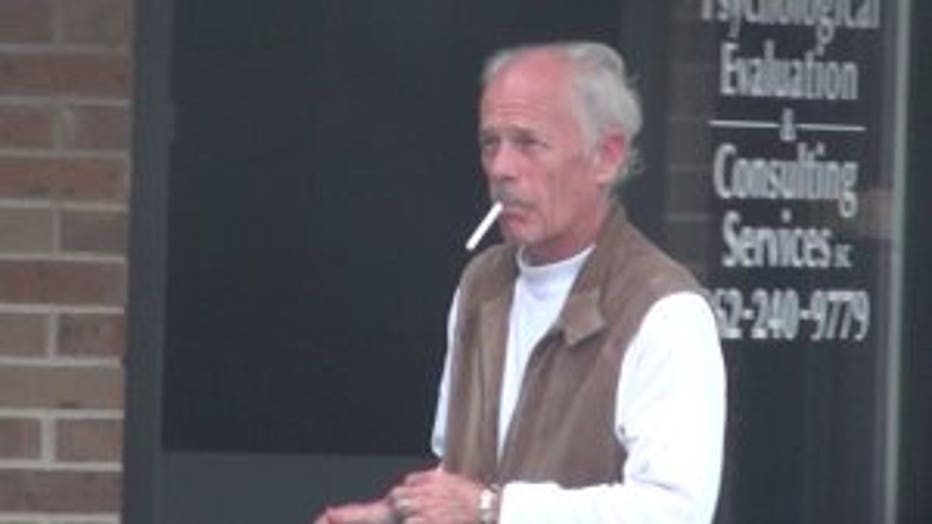 Larry Kane surrendered his professional counseling and clinical social worker licenses in 2012. Since then, complaints that he continued to practice have resulted in no action by state or local authorities.


FOX6's investigation found government officials are pointing the fingers at each other.

When Rita Michels needs to clear her head, she goes right for the needle. The one on her sewing machine.

Her son, Nick Sullivan, craves a different kind of needle.

"You almost get addicted to the process," Sullivan said, in a video-streamed interview over his cell phone from a drug treatment center in Florida. "There would be times where I would be sitting in a car waiting for my drug dealer, and I'd be shooting up water, just because it's the whole process of it and the rush that comes with it."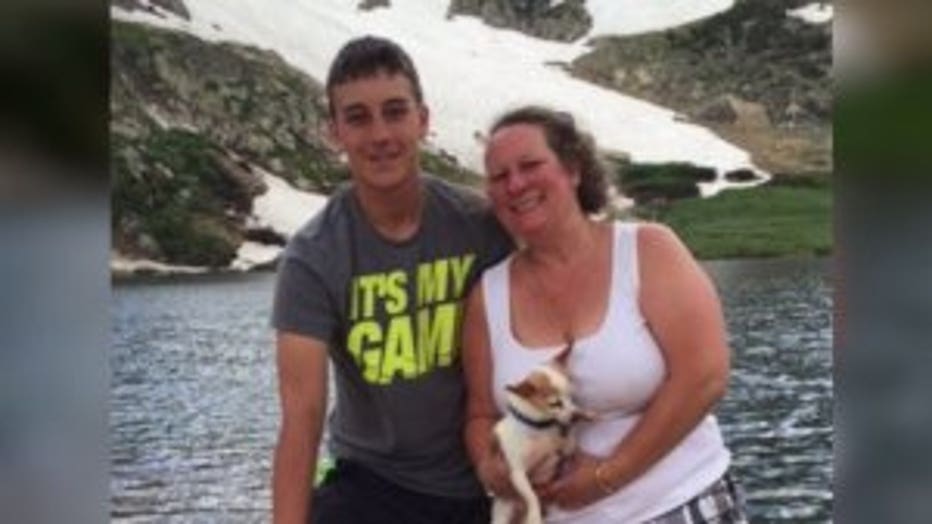 Rita Michels and her son, Nick, who is battling heroin addiction.


That's why, a couple of years ago, Michels - a single mother of four - gave her son an ultimatum.

"If you want to stay in my house under my roof, you need to be into treatment," Michels said.

She Googled heroin treatment counselors in the area and found Wisconsin Community Mental Health Counseling Centers, headed by Larry Kane.

"Want to talk to you about treating Nick Sullivan," FOX6 Investigator Bryan Polcyn said.

"You have to talk to my attorney," Kane replied.

Kane charged Michels $550 just to get her son in the door, and then another $200 four days after that. It wasn't long before Michels had racked up more than $2,000 in payments for her son's drug therapy.

"I'm on a pretty tight budget," she said. "So I'm like, 'this $2,000 is really gonna put me over the top.'"

But Michels said the sessions with Kane were required in order for her son to get Suboxone -- a drug used to treat opiate addiction.

"I went to those sessions just so I could get my prescription," Sullivan said.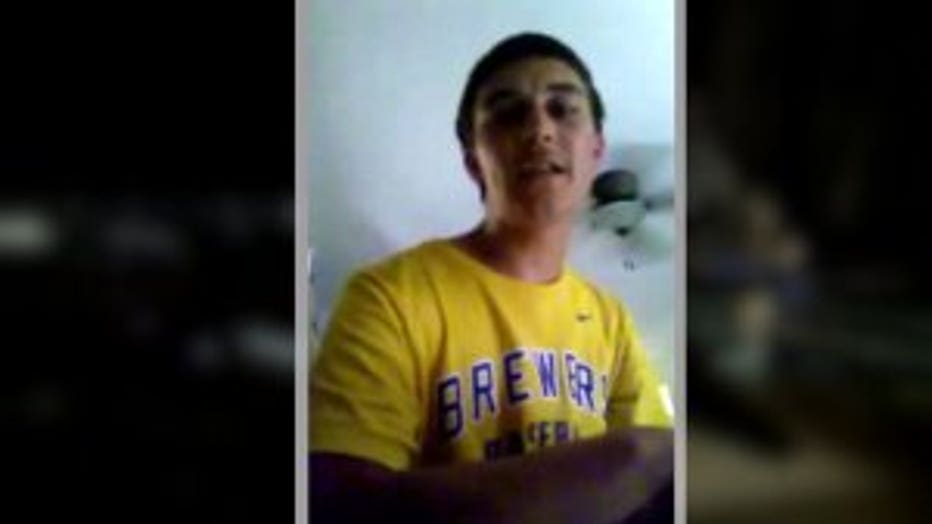 Nick Sullivan says Kane took him along on personal errands during his treatment sessions.


He is now undergoing addiction treatment in Florida, but in 2014, he lived with his mom in Muskego.  She would drive him 73 miles round trip to see Kane in Mequon, and then take him to a doctor in Hales Corners to get his pills.

"The only way you could get a prescription is if you saw Larry," Michels said.

But after a few months, Michels noticed a problem. Nick's visits with Kane had not been applied to her deductible. She dug deeper and found out why.

"You are obviously not allowed to do any kind of treatment. You are unlicensed, correct?" Polcyn asked.

"Correct," Kane replied.

Lawrence Kane III used to be both a certified professional counselor and a licensed clinical social worker.  Not anymore.

Between 2002 and 2012, he was sanctioned by the state time and time again for unprofessional conduct, including false advertising, misleading billing practices, violating patient confidences and conducting therapy sessions in public while simultaneously running personal errands.

"Larry would drive Nick around and they would do his...chores," Michels said. "Larry's chores."

"Other times he would take me out and drive and get his coffee or whatever," Sullivan said.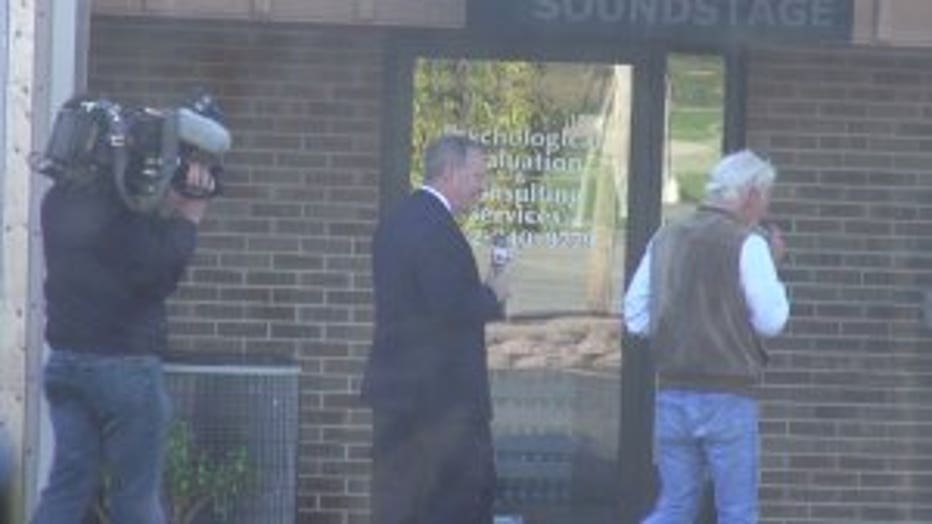 When approached by FOX 6 Investigator Bryan Polcyn, Kane did not deny treating Sullivan. He said he "didn't charge" him.


In 2011, Kane's professional licenses were suspended. The next year, he surrendered them for good. By December of 2012, the state found that he "continued to treat and see clients" anyway.

The Wisconsin Department of Safety and Professional Services warned Kane that if he kept practicing without a license, he could be charged with a crime.

That was December of 2012.

Nick Sullivan started seeing Kane in August of 2014.

When the FOX6 Investigators caught up with Kane outside his clinic at 9950 N. Port Washington Road in Mequon, he didn't deny treating Sullivan.

Bryan Polcyn: "They talked about you treating him at length in 2014 and 2015. Can you explain that?" 
Larry Kane: "I didn't charge him."
Polcyn: "You didn't charge him?"
Kane: "No."
Polcyn: "Does that make it legal?"
Kane: "No, you can't... no comment."

Michels and Sullivan said that's absurd.

"We paid him so much money. We paid him thousands of dollars," Sullivan said.

Sullivan said he kept seeing Kane, even though he knew he had no license.

"What am I supposed to do? I need my prescriptions," he said.

"When you're desperate, you're desperate. And I'm like, 'well, the Suboxone is keeping him... sober,'" Michels said.

But when she could no longer afford the payments, she said Kane came up with an alternative.

"Larry had Nick start doing things for him," she said.

"Random things around his house," Sullivan recalled. "Painting his house, or cleaning up the leaves during the fall. Anything really to make money so I could keep getting my prescriptions."

Bryan Polcyn: "He also says that when he ran out of cash that he did work for you to pay for his treatment at your house and at your office here. Is that true?"
Kane: "No.
Bryan Polcyn: "Are Nick and his mom lying to me?"
Kane: "Bryan, no comment."

Kane is now the director of Psychological Evaluation and Consulting Services. When Michels tried to report him to the state, she says she didn't get very far.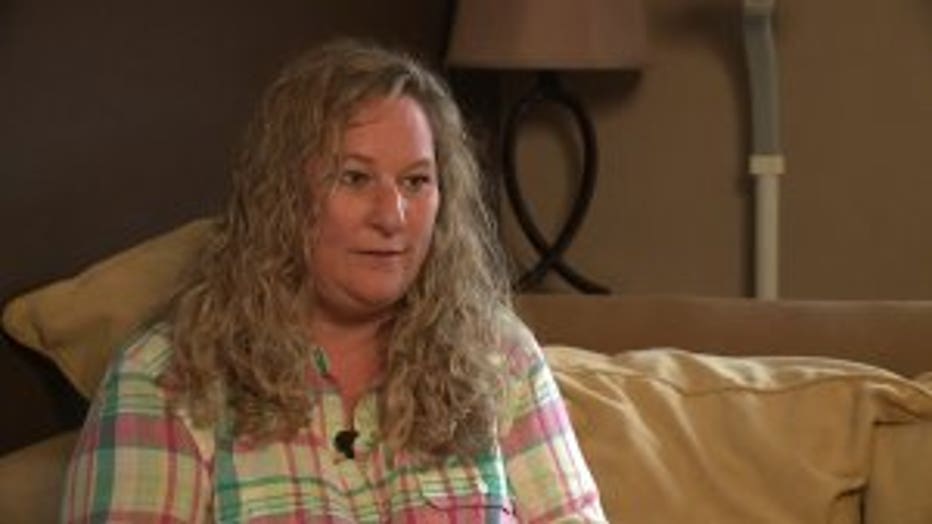 Rita Michels wants to stop Kane from practicing so addicts like her son get the help they need from reputable professionals.


"'Hey! This guy is still practicing. What can I do about it?'" she recalled asking. "And they're like, 'Oh, nothing. We already punished him. We sanctioned him, so he lost his license. That's all we can do.'"

In an email to FOX6 News, the Wisconsin Department of Safety and Professional Services, or DSPS, said it has "no further authority" to take action against Kane. Instead, DSPS said it has referred Kane to the Ozaukee County District Attorney's Office for prosecution.  Ozaukee County DA Adam Gerol told FOX6 those referrals were not sufficient to charge Kane with a crime.

In other words, it's not a crime in Wisconsin to practice professional counseling without a license -- even if you've been ordered to stop.

"So basically, you can do nothing and he can still practice and rip people off," Michels said.

Kane is still sending Rita Michels bills for unpaid treatment sessions, but her concern is about much more than money. She's worried about people like her son.

"I went there because I wanted help," Sullivan said. "I'm going to die if I continue using."

Bryan Polcyn: "These are matters of life and death wouldn't you say?"
Kane: "He has to turn the camera off."
Bryan Polcyn: "No, he doesn't have to turn the camera off."

Wisconsin Attorney General Brad Schimel has called heroin addiction a public health crisis -- with more people dying each from drug overdoses than car accidents.

Sullivan said his sessions were worthless.

"I don't even recall him asking any questions about why I used," Sullivan said.

All Rita Michels wants is for someone to stop him.

"He should not be able to run a therapy type business," she said. "He shouldn't have anything to do with treating people or patients."

Ozaukee County DA Adam Gerol said it is not a crime in Wisconsin to practice professional counseling without a license. It is just a civil violation. In other words, the most Larry Kane could face is some hefty fines -- up to $10,000 per day. So far, the DA has not pursued those fines.

He said Kane could be criminally charged for illegally practicing therapy or counseling, but only if the state gets a court injunction first that orders Kane to stop practicing. Violations of a court-ordered injunction could be treated as a crime. But so far, neither DSPS nor the DA has sought such an injunction.

A spokesperson for DSPS provided FOX6 News with a statement that indicates it is "routine practice" to refer violations like this to the DA for further action.

DSPS says the last complaint it received about Kane's unlicensed practice was March 2014. However, Rita Michels said she called in late 2014 or early 2015 and was "discouraged" from filing a complaint because Kane had "already been sanctioned." DSPS said it has no record of the call.