Driver with suspended license caused crash involving 2 semis on I-94 in Racine County


RACINE COUNTY -- A 31-year-old Kenosha man was issued citations for failure to maintain control of vehicle, operating while suspended, non-registration of auto, and not having auto insurance following a crash involving two semis Wednesday morning, Nov. 6 in Racine County.

The crash happened around 4:30 a.m., and the Wisconsin Department of Transportation announced all lanes on I-41/94 in the area were clear as of about 2:30 p.m.

The crash temporarily shut down all lanes in both directions on I-4194 between WIS 11 and WIS 20.

According to the Racine County Sheriff's Office, a 31-year-old man from Kenosha was driving his pickup truck northbound on the interstate. As he began to change lanes to pass a vehicle in front of him, he struck a semi tanker. This caused the tanker to swerve, go through the median wall, and strike a second semi-truck with trailer that was southbound on the interstate.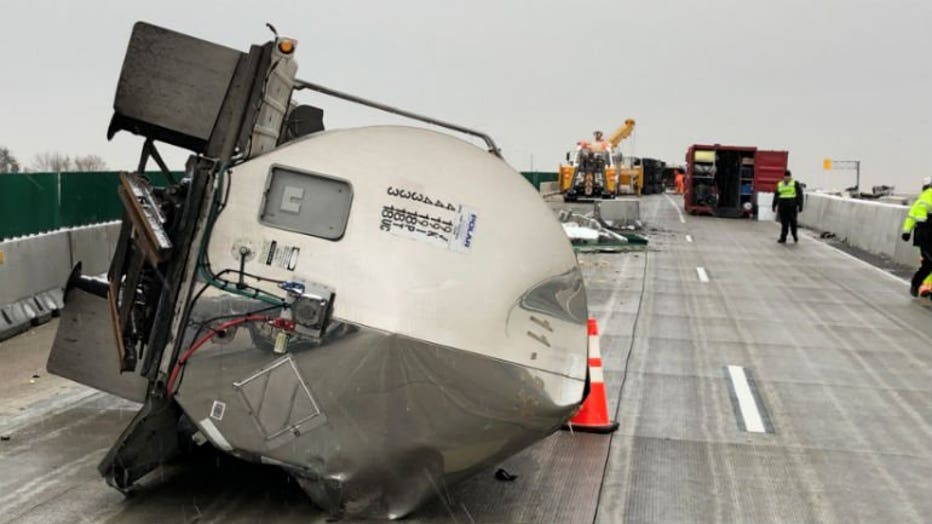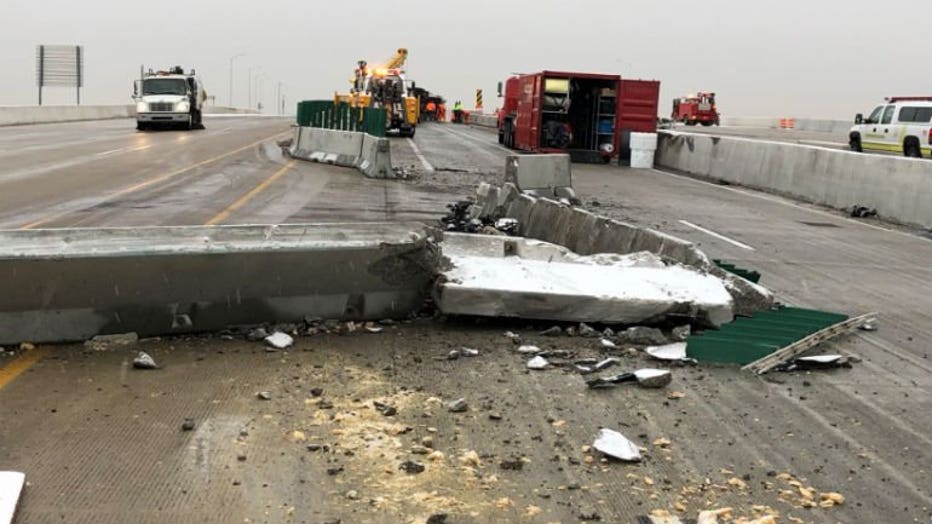 Crash involving 2 semis, pickup truck shuts down I-94 in Racine County (Courtesy: WisDOT)


The second semi flipped onto its side and came to rest on the interstate.

There was heavy damage to all vehicles involved and the median wall.

The semi drivers were treated and released with minor injuries.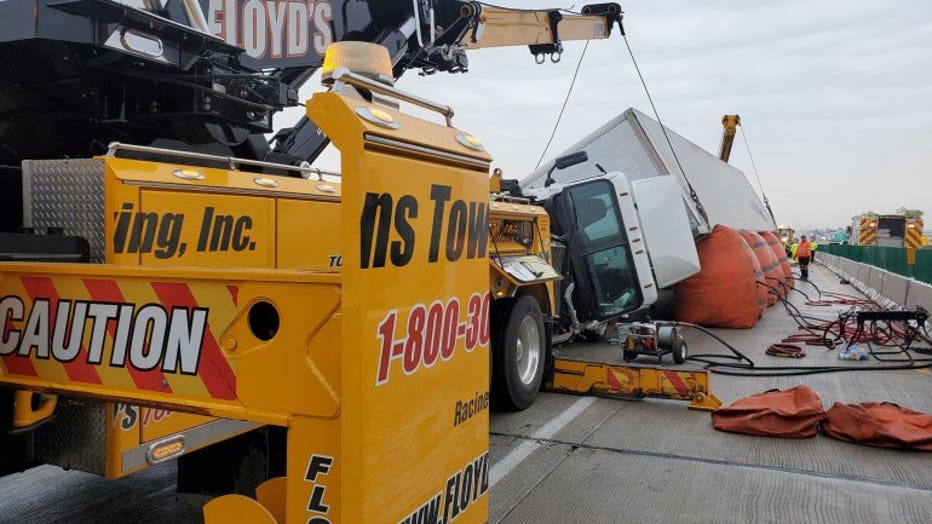 Credit: Floyd's Towing Inc.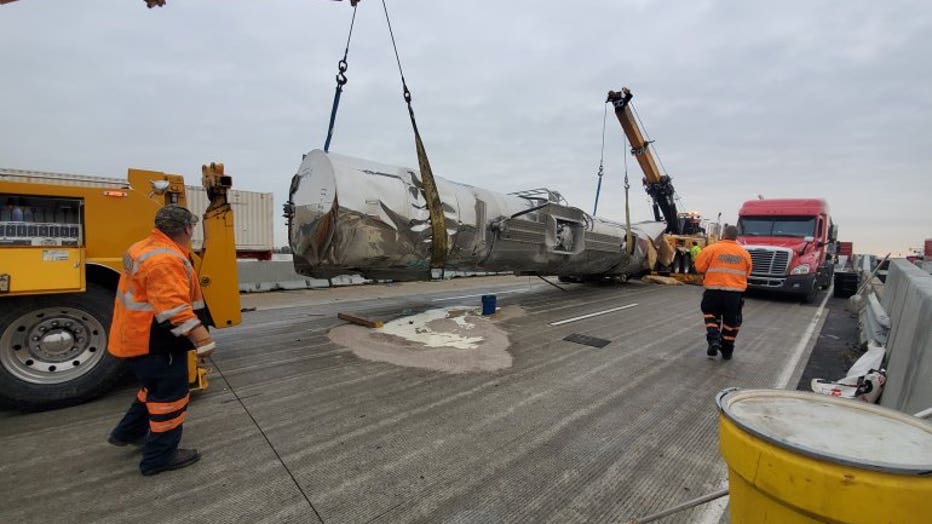 Credit: Floyd's Towing Inc.


The driver of the pickup received stitches to lacerations on his head, face, and knee. He was also issued citations.

Snow was falling Wednesday, but officials said it wasn't believed weather was a factor in this crash, but construction certainly didn't help the situation.




"That makes me sad and a little frustrated," said Debbie Wehrhahm. "We went five miles in a hour and 20 minutes."

The crash delayed Wehrhahm's trip from Richfield to Ohio by nearly four hours.

"Our ETA was 7," said Wehrhahm. "Now, we're thinking probably between 10 and 11."

"My GPS just said minor delays, so we thought about a good 20 to 30 mins, but then 20 minutes went to 40 minutes, 40 minutes went to 50 minutes, and then 50 minutes went to an hour and 20," said Vincent Alamo.

As a truck driver himself, Alamo said the key to safe driving is practicing patience.

"You can't really have it your way, so you just have to go with the flow, and you'll get to your place eventually," said Alamo.

PHOTO GALLERY