Driver taken to hospital via Flight for Life after crashing into Pigeon River in Sheboygan
SHEBOYGAN -- Flight for Life transported a victim to the hospital after a vehicle crashed into the Pigeon River in the Town of Sheboygan Monday night, June 11. It happened around 9:30 p.m.

Sheboygan County sheriff's officials said the vehicle exited I-43 and crashed into the Pigeon River.




One person (a passenger) was out of the vehicle when first responders arrived. The driver had to be extricated and taken to the hospital via Flight for Life.

During the course of the investigation, it was determined the 53-year-old male driver was traveling south on I-43 when it is believed he fell asleep and drifted into the median. The vehicle continued through the median, narrowly missing the guardrail and dropped into the Pigeon River.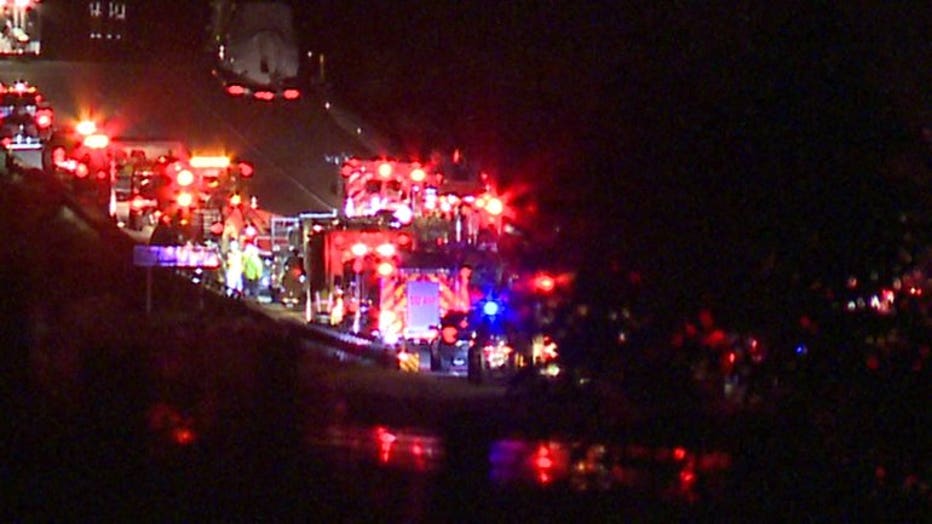 The passenger, a 53-year-old woman, was able to exit the vehicle however, the driver was pinned inside. He was extricated by fire department personnel and taken by Flight for Life to Theda Clark Hospital.

All lanes of I-43 northbound and southbound were closed temporarily as crews worked at the scene.




An investigation is ongoing.