Driver hits Germantown's Sports Corner Bar and Grill
GERMANTOWN, Wis. - A driver struck Germantown's Sports Corner Bar and Grill on Thursday night, Feb. 23.
It happened around 6:30 p.m.
Police said the driver was going too fast and collided with the building. Alcohol/drugs were not factors.
There were no injuries.
The crash did cause damage to the building.
The owner of the Sports Corner Bar and Grill said it's not the first time this has happened.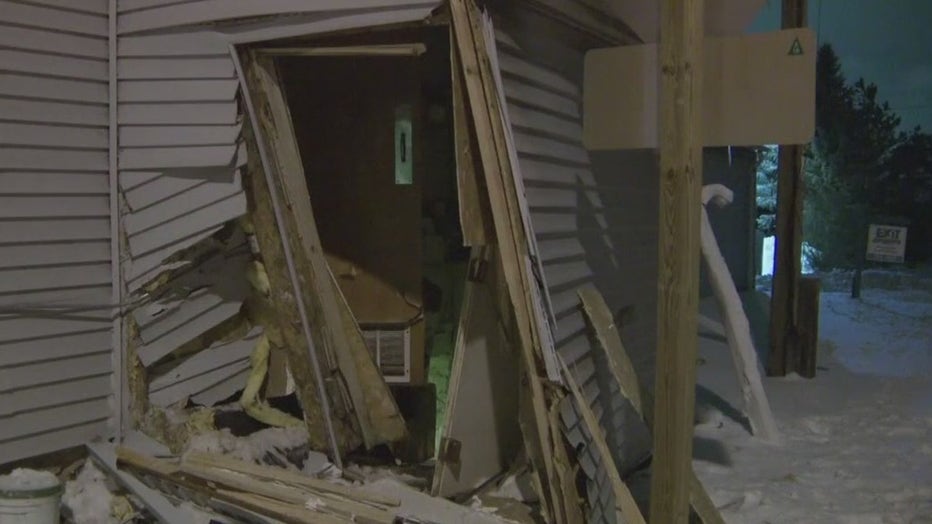 SIGN UP TODAY: Get daily headlines, breaking news emails from FOX6 News
"It's not unusual. I keep talking to the Germantown Police Department. I've actually talked multiple times to multiple departments about putting stop signs up out here on all the corners so everybody has to stop, but I can't manage to get that done," said Robin Bird, owner.
He estimated there have been four such crashes in the past four years.
"It's a very dangerous intersection. The intersection...145 does not stop. The other two corners do stop. The way you have to stop, you have to actually pay attention to the corner because it's a very dangerous corner, very dangerous corner. They come through here really fast, and the speed limit's only 35, but nobody drives 35 through here either," said Bird.