Driver fleeing traffic stop caused crash near 76th & Layton; his vehicle burst into flames


GREENFIELD -- Police are investigating a crash involving two vehicles that occurred near 76th and Layton early Wednesday morning, November 23rd. It happened around 12:15 a.m. after a speeding car ran a red light.

"It's incredible. The light post is gone," Bret Eulberg said.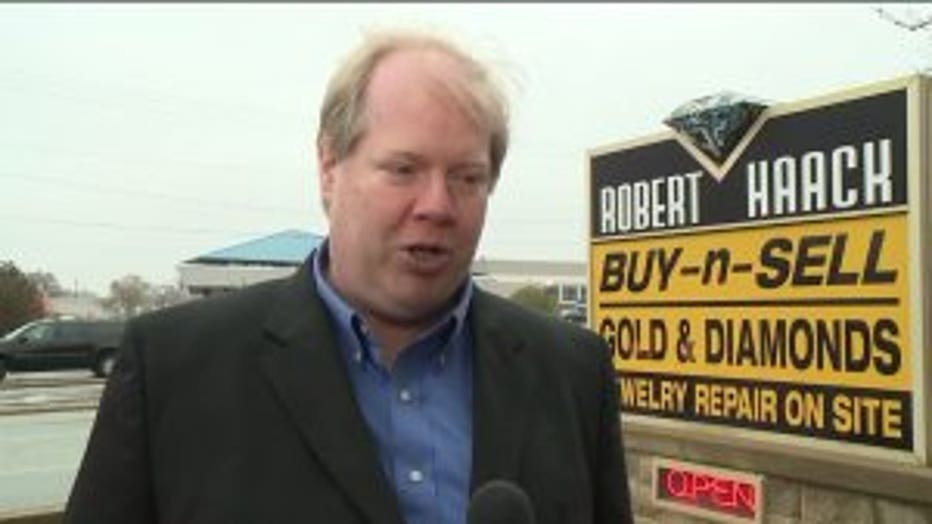 When Eulberg got to work Wednesday at Robert Haack Jewelers, there was a bit of a surprise.

"The fire hydrant is gone. There's debris. You see the retaining wall is gone," Eulberg said.

Police say the crash happened when Hales Corners police were trying to stop a speeding vehicle that ran a red light -- crashing into another vehicle with two people inside, and also crashing into the jewelry store's wall before bursting into flames.

"It was engulfed in flames. The fire department put the flames out," Sgt. Scott Zienkiewicz with the Greenfield Police Department said.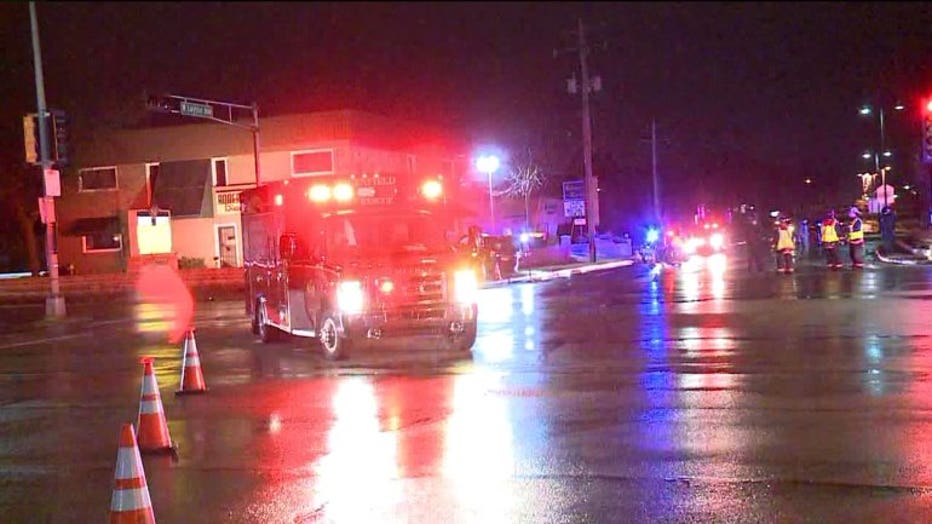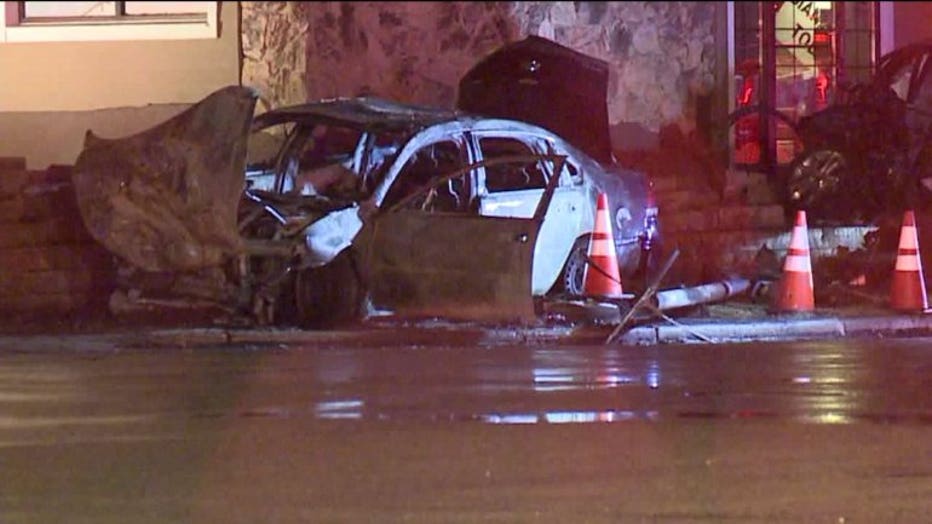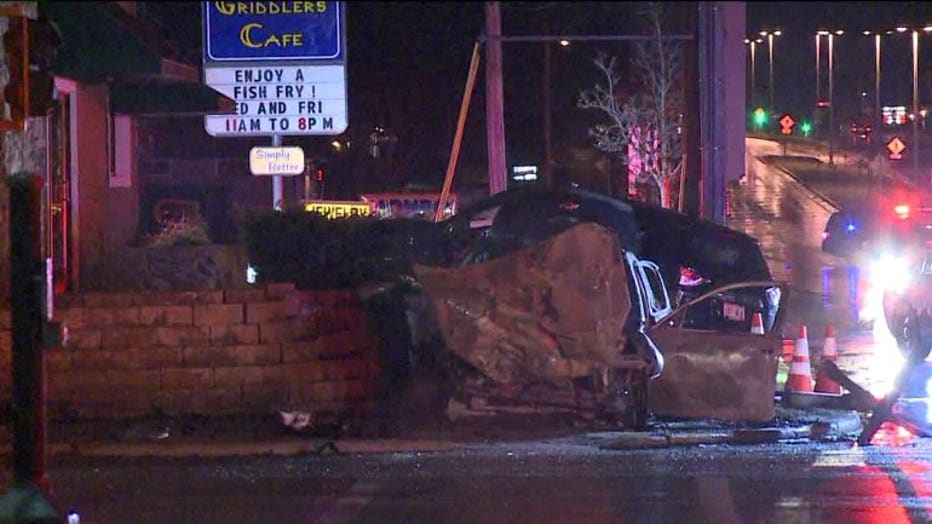 Miraculously, police say the two people inside the vehicle that was struck were not seriously injured due to the fast work of first responders.

"Our officers arrived on the scene and assisted Hales Corners in, first of all, getting everyone out of the vehicles. The suspect himself was already in custody by Hales Corners," Sgt. Zienkiewicz said.

As for the damaged Robert Haack Jewelers, this happened right before one of the busiest shopping days.

"Obviously the Black Friday weekend sales are coming up. We want everyone to come in and help support rebuilding our wall," Eulberg said.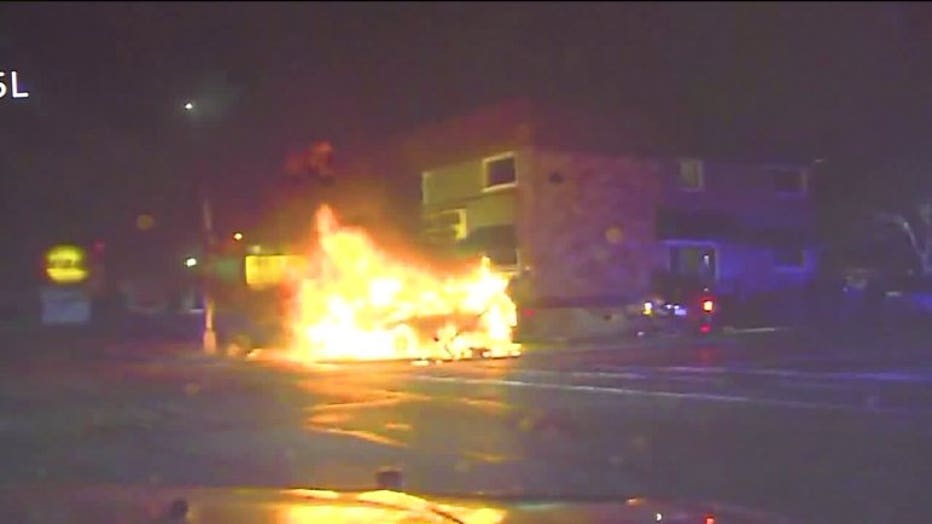 Eulberg had a message for others who drive recklessly this Thanksgiving:

"Just pull over. You're not going to get away. You could hurt people," Eulberg said.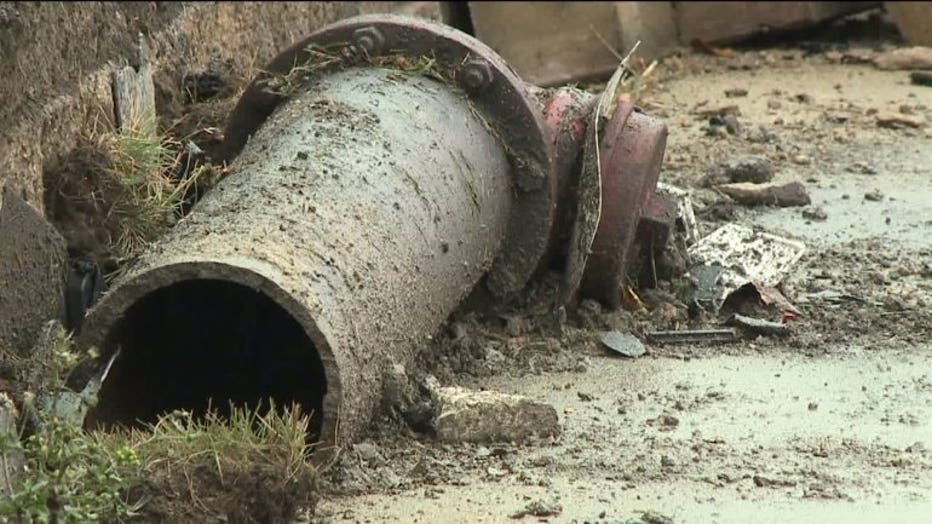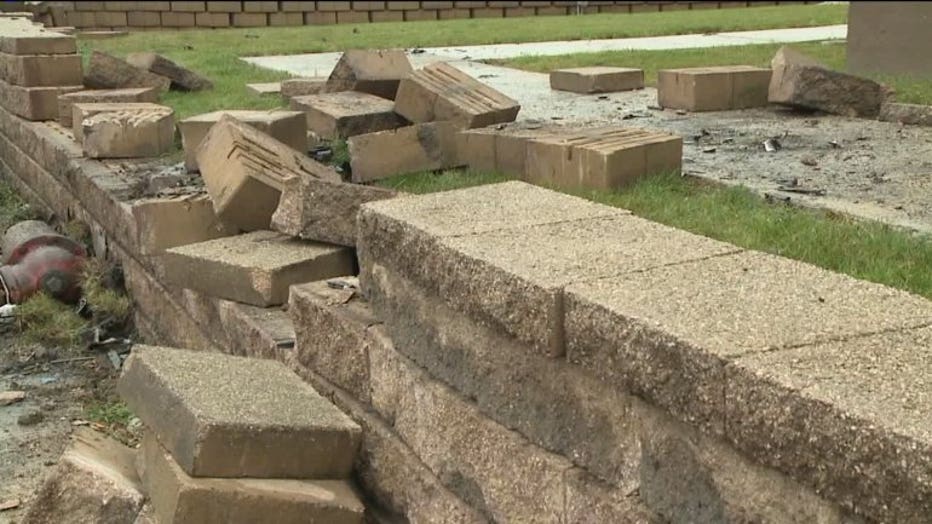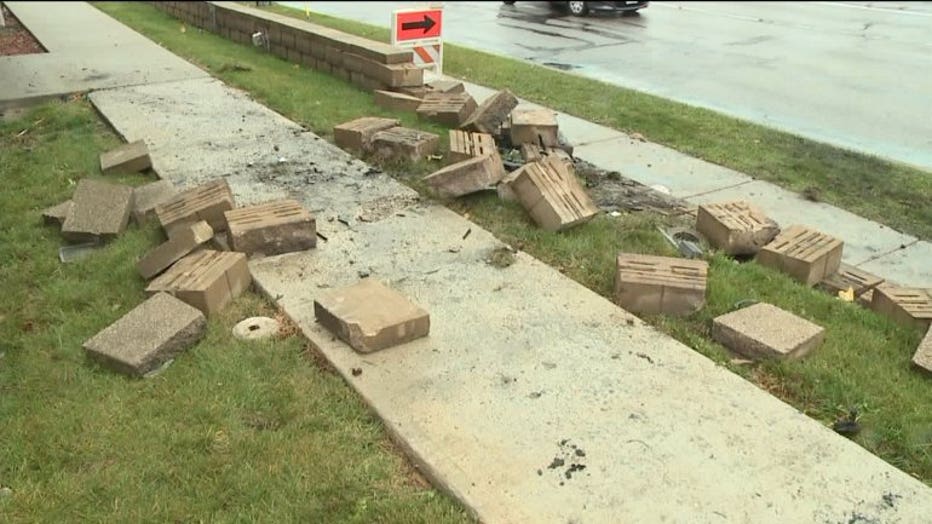 Monitor FOX6 News and FOX6Now.com for updates on this developing story.