Driver faces possible 9th drunk driving charge after pursuit in Washington County
WASHINGTON COUNTY -- A driver faces a possible ninth drunk driving charge after an incident in Washington County on Sunday evening, November 13th.

According to officials, the Sheriff's Office received a cell 911 call from a concerned motorist about a northbound black pickup truck on I-41 near State Highway 60 that was "all over the road."

It was reported that the truck was traveling from shoulder to shoulder and rumble strips to rumble strips. Vehicles were lining up behind the suspect driver because they were afraid to pass due to the erratic driving. As the complainant was following, the suspect driver also struck a construction barrel near County Trunk D.

A deputy attempted to stop the vehicle on I-41 south of State Highway 28, but the vehicle failed to stop.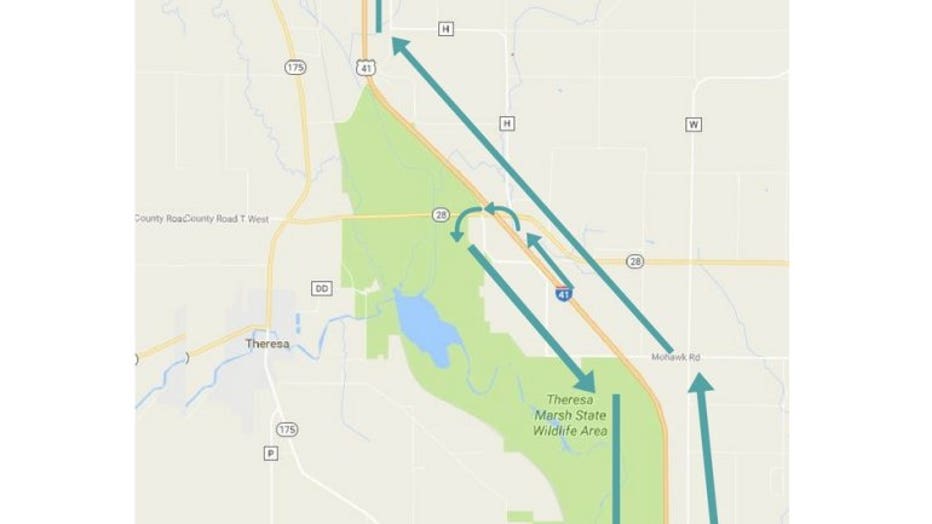 Officials say the driver exited the interstate at State Highway 28 and then turned around and proceeded back south on I-41. The vehicle continued southbound on I-41 at speeds ranging from 100 m.p.h. to as slow as 35 m.p.h. striking another construction barrel as well sideswiping a temporary concrete wall twice in the construction zone.

According to officials, the suspect then exited County Trunk D and "brake checked" the deputy on the off ramp.

Once on County Trunk D, the suspect stopped in the middle of the road and waited for the deputy to exit his squad car before fleeing again back northbound on I-41.

The vehicle continued at highway speeds until exiting at State Highway 67 in Lomira and proceeded into a residential area.

Both the Dodge County Sheriff's Office as well as the Lomira Police Department assisted in this case.

The suspect remains in custody of the Washington County Sheriff's Office.