"Dramatically broken:" Aldermen submit letter to governor, calling for reform of juvenile justice system


MILWAUKEE -- Two Milwaukee aldermen have submitted a letter to Governor Scott Walker, calling for reform to the state's juvenile justice system. This, after the murder of beloved city worker Greg "Ziggy" Zyszkiewicz, who lost his life during an attempted carjacking near 23rd and Cherry on March 22nd.

In a statement to FOX6 News, the aldermen said the homicide of Zyszkiewicz is "one of the most recent in a long line of deaths and violent crimes caused by Milwaukee juveniles and young adults who have been in and out of the juvenile justice system for years."

They called the juvenile justice system one that's "dramatically broken," and they're asking for Governor Walker's help "expediting changes to reform the system."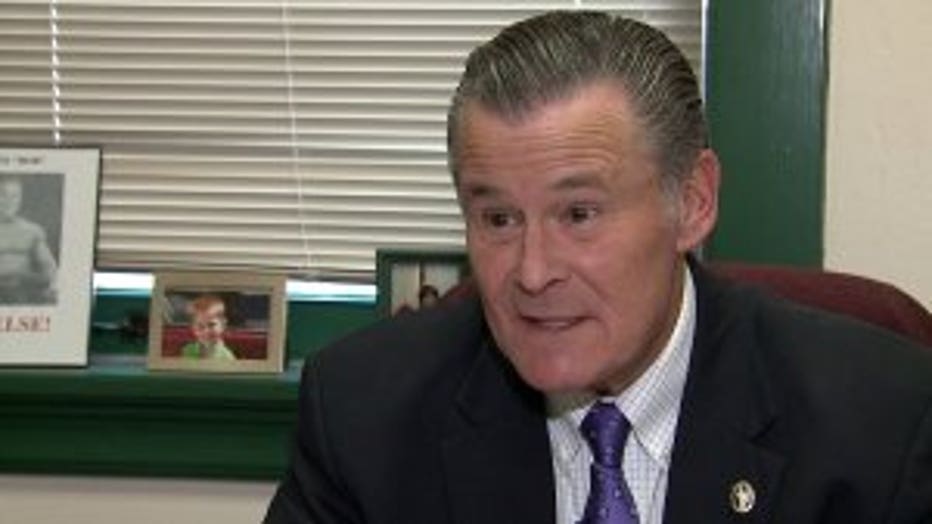 The letter to Governor Walker from Alderman Bob Donovan and Alderman Mark Borkowski reads, in part:

"You have consistently shown yourself to be a leader unafraid of controversial positions and policies if you thought them in the best interests of Wisconsin. In that same spirit, we ask you to undertake a thorough audit and eventual reform of the state's juvenile justice system. This has, for us, become a matter of the highest priority, a view shared by many of our Common Council colleagues and the residents we represent.  It is to be acknowledged that this is no small undertaking, but the circumstances demand no less."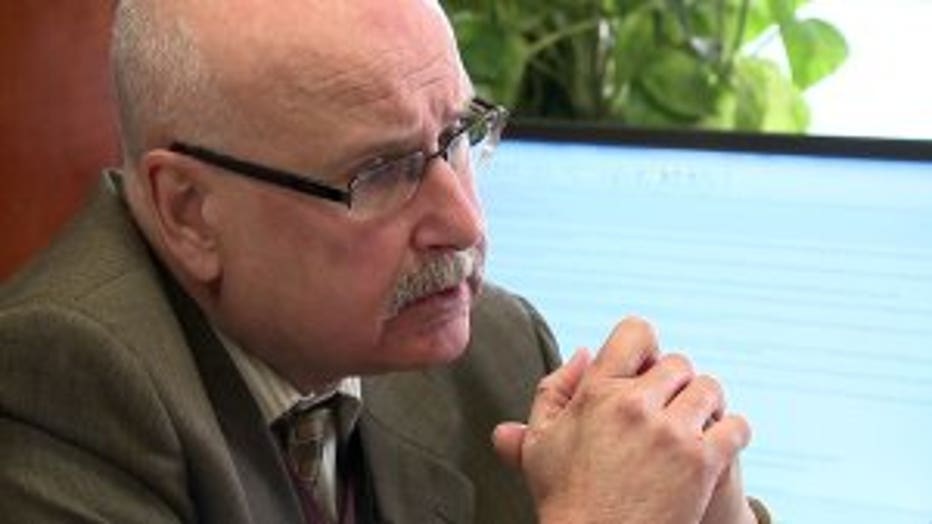 Alderman Donovan said he has heard a steady call from people across Milwaukee that a juvenile justice system revamp can no longer be delayed.

This conversation began last summer, after an especially violent August in Milwaukee following the officer-involved shooting of Sylville Smith. The renewed effort comes after the murder of Zyszkiewicz.

The three suspects charged in connection with his murder were all out on bail at the time.

As the chair and vice chair of the Milwaukee Common Council's Public Safety Committee, Donovan and Borkowski said judges need to hand down harsher sentences to first-time juvenile offenders.

"The bottom line is very simple: What's going on now in the juvenile justice system is failing this community and it's failing our young people," Donovan said. "We've got young people who seem to commit a series of crimes and they're not held accountable, and they graduate up in violence and in severity of the crimes they are committing. That needs to change."

"This is not acceptable, and we have to put an end to this," Borkowski said.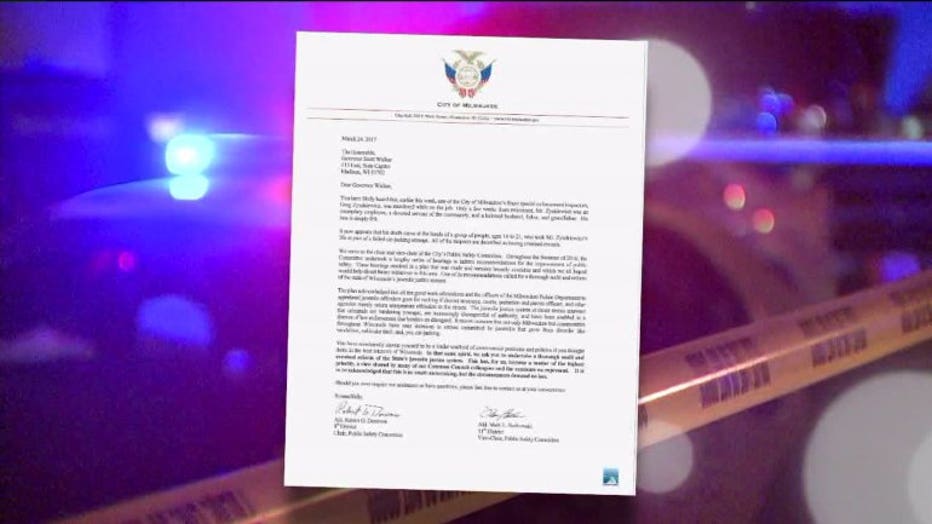 CLICK HERE to read the complete letter to Governor Walker from the aldermen.

Local activists against youth prisons said they agree -- the system is broken, but they said they fear a punitive approach will only do further damage.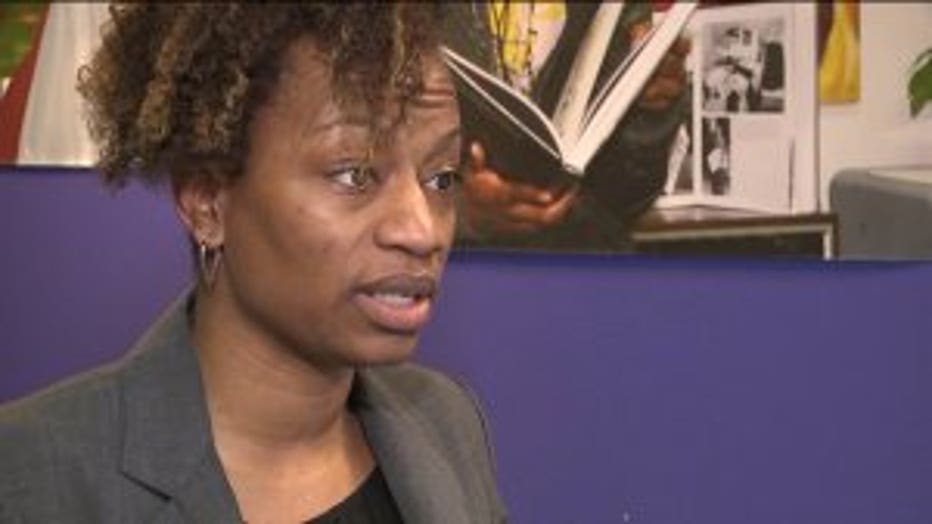 "Instead of having $110,000 a year be funded to incarcerate a young person, we're saying, how do we redistribute those resources to intensively put it into community resources and agencies and communities so that the support can be given from the front end?" said Sharlen Moore, Milwaukee Youth Justice.

Police initially said five suspects had been taken into custody for the murder of Zyszkiewicz. Three of them have been criminally charged.

Prosecutors say this all began with a crime spree involving the theft of vehicles. Zyszkiewicz was shot in the head, and prosecutors say the man pictured below on the left, 17-year-old Deshaun Scott, pulled the trigger of a shotgun, killing the city worker with 33 years experience.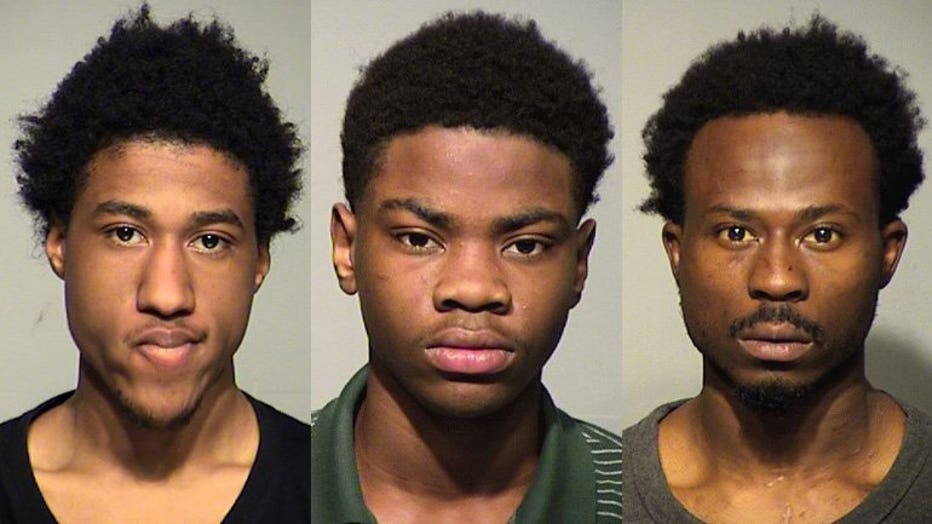 Deshaun Scott, Qhualan Shaw, Eric Smiley


17-year-old Deshaun Scott, 17-year-old Qhualun Shaw and 21-year-old Eric Smiley now face the following charges:


All three young men made their initial appearances in court Monday afternoon. Scott fought back tears in the courtroom.

Bail was set as follows:


All three will be back in court for their preliminary hearings on April 6th.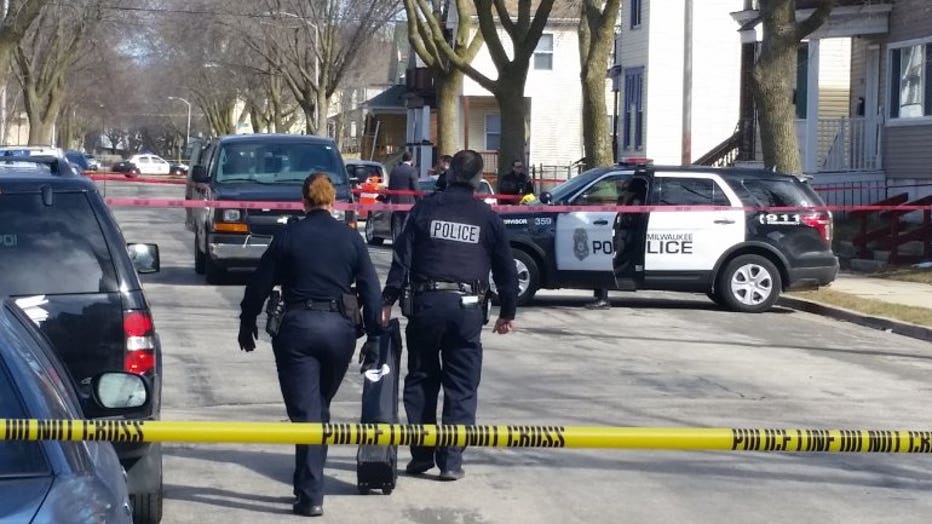 Homicide at 23rd and Cherry


According to the criminal complaint, "the three began the crime spree (on March 22nd) in a Toyota that had been stolen several weeks earlier. They drove that Toyota to a gas station to rob a person and obtain a second car, a Kia. From there they continued and tried to get a third car, a Mustang, but that incident ended with a homicide and the Mustang was not taken.

Later that day, the young men were caught in police chases involving both the Kia and Toyota.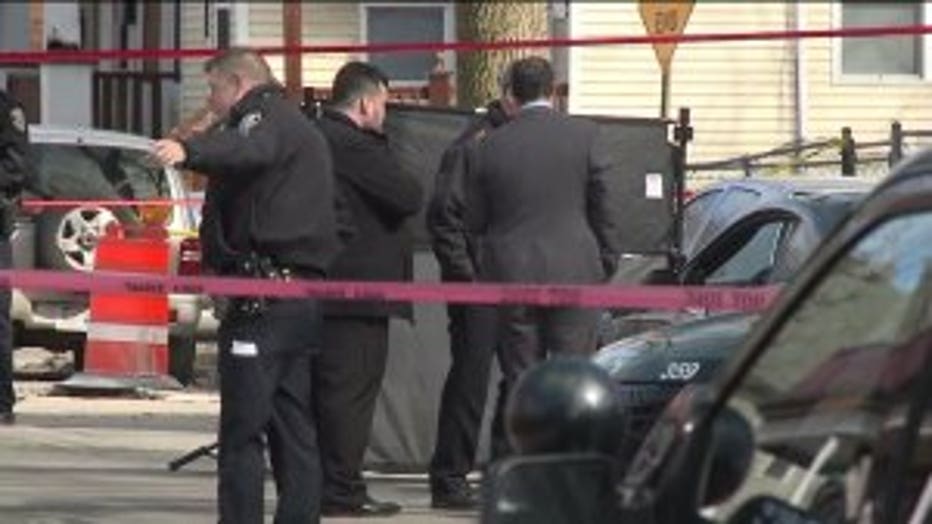 Housing inspector with 33 years experience shot, killed near 23rd and Cherry


The complaint goes on to say "each defendant gave a statement implicating himself and the other two defendants."

As it relates to the fatal shooting of Greg Zyszkiewicz, the complaint says Deshaun Scott, the alleged gunman, "was riding in the Kia with Shaw and Smiley, looking for a car to take for Scott. Smiley was driving the Kia. They saw the victim on Cherry Street and made a couple U-turns past him. They stopped so they could rob him of the car. Scott got out with the shotgun, which had the butt sawed off and taped. Scott approached the victim and told him not to move. As Scott was adjusting his hand on the shotgun, it went off. He ran back to the Kia, and the three drove away."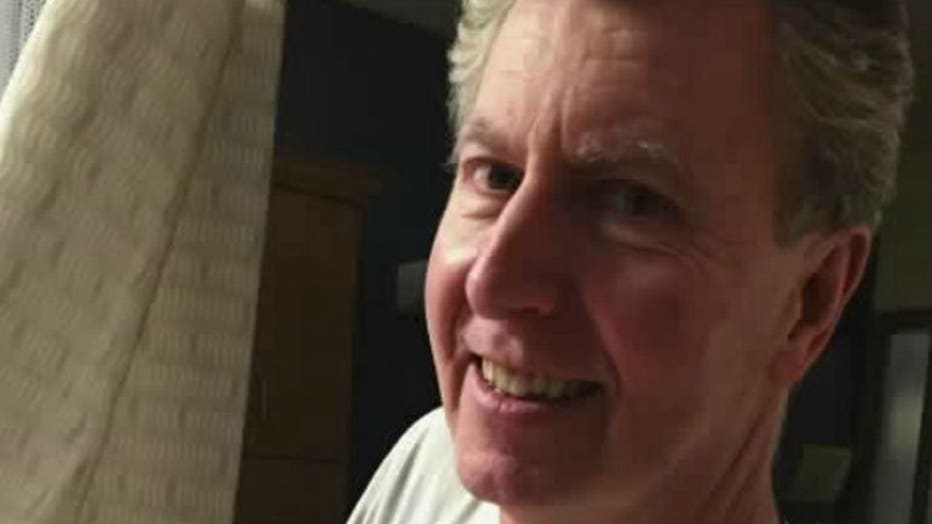 Shaw's statement to police said "Scott fired the gun. Scott and Shaw ran back to the Kia, and Scott said that he fired the gun because he panicked when the victim grabbed for him."

Lastly, Smiley's statement indicated he "heard the shot and saw that Scott now had the shotgun."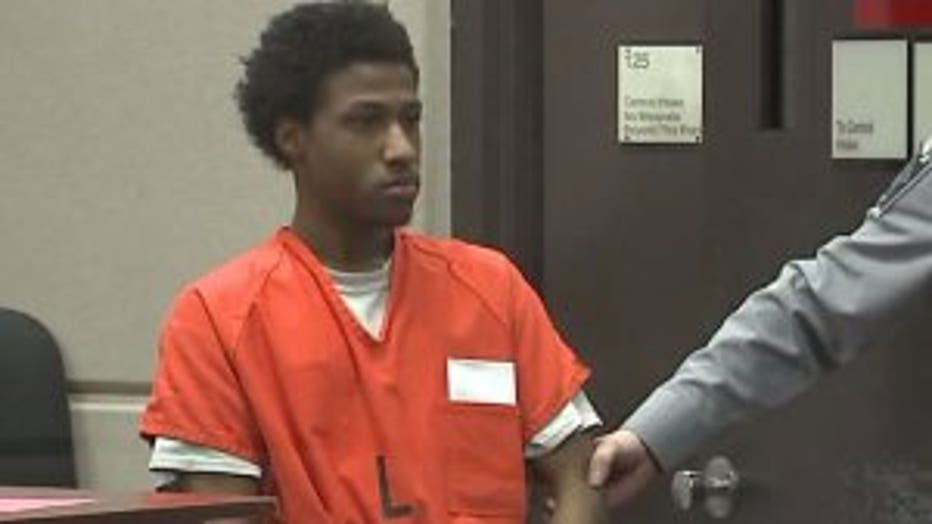 The complaint indicates Scott fled the homicide scene in the Toyota. Around 5:45 p.m. Wednesday, officers spotted the Toyota near 26th and Auer in Milwaukee. Officers activated their squad's lights and siren to stop the Toyota. The complaint says the "Toyota disregarded these signals, sped up, ran several stop signs and stop lights, and ultimately crashed into a fence and tree, causing it to stop." Two persons inside the Toyota, Scott and one other person, were pinned inside the Toyota. The complaint says they "exited through the sun roof and were caught after a foot chase." Scott "had the key fob for the Toyota" and an officer identified him as the driver of the Toyota. The complaint says the "other occupant was a juvenile male."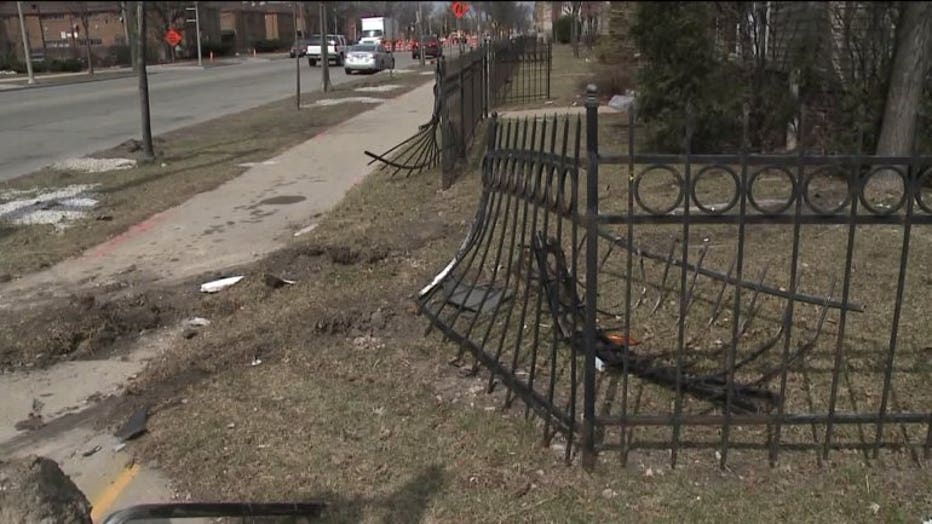 Stolen car crashes near 27th and Hope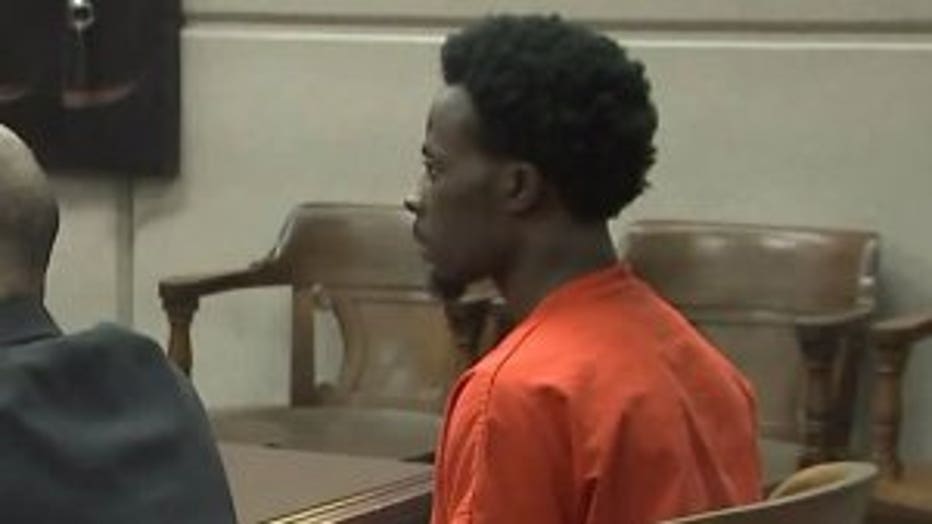 Around 6:00 p.m., police identified the stolen Kia in this case being driven near 25th and Chambers in Milwaukee. The complaint says "officers activated their squad's lights and siren to stop the Kia. The Kia disregarding these signals, sped up, ran several stop signs, and went the wrong way on a one-way street." Moments later, other officers spotted the Kia near 20th and Finn Streets. Again, the complaint indicates the Kia "accelerated away from them and ran several stop signs, gaining distance on the squad. The Kia stopped near 18th and Nash Streets, and the occupants fled on foot." Smiley, Shaw and a third person were all taken into custody a short time later. An officer identified Smiley as the person driving the Kia.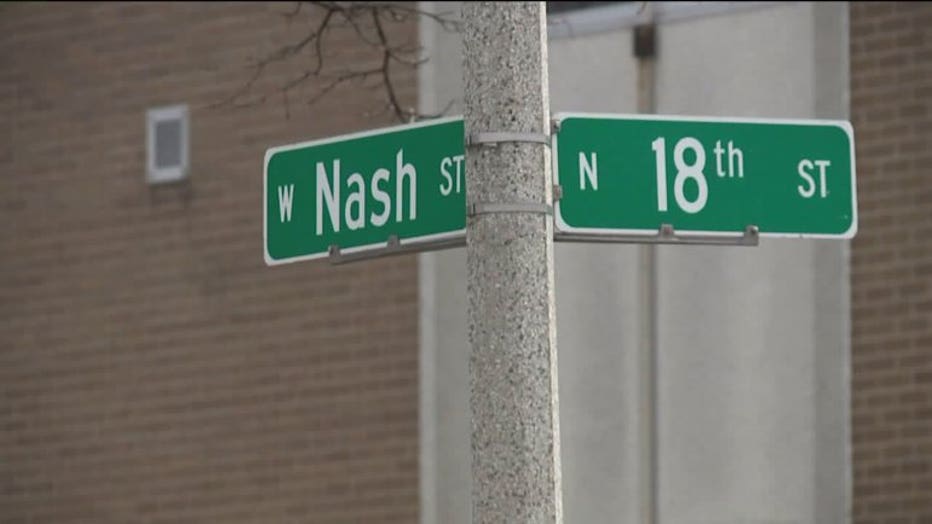 Stolen car abandoned at 18th and Nash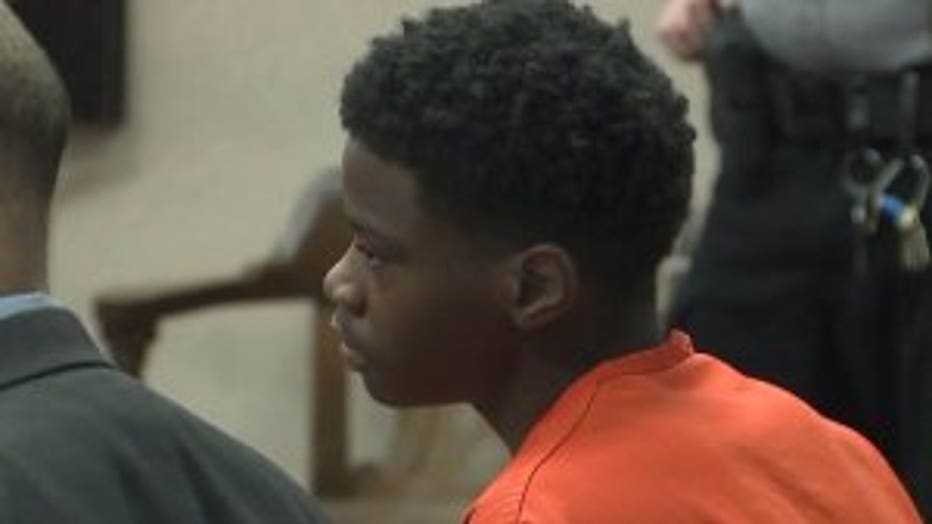 According to the criminal complaint, Smiley was convicted of felony theft in June 2016. He was not allowed to possess a firearm but "remained released on bail in that case with a condition that he commit no new crime." Court records also show Smiley was out on bail in another case involving felon in possession of a firearm and felony bail jumping.

As for Qhualun Shaw, the complaint says he was out on bail in a felony case of operating a motor vehicle without the owner's consent. A "condition of his bond is that he commit no crime."

As for the domestic violence charge against Smiley, the complaint says it stems from an alleged incident that happened around 11:00 a.m. on March 22nd. The complaint indicates Smiley called the mother of his six-month-old child, "asking if he could come get their son. She told him no." A short time later, Smiley apparently pulled up at the woman's house "carrying a sawed off shotgun." The complaint says she yelled at Smiley "to get away, and he pounded on the house with the shotgun." The two apparently argued outside and "he punched her in the face several times and bit her arm." The complaint goes on to say when Smiley tried to leave, "she tried to put the Kia in park so he would be there when the police arrived. He ended up grabbing her until she let go of the steering wheel." When police did arrive, Smiley was gone and the woman "had swelling to her eye and bite marks to her arm."

A week after it happened, Wisconsin lawmakers on Wednesday, March 29th used Zyszkiewicz's murder to advance anti-crime legislation at the state Capitol.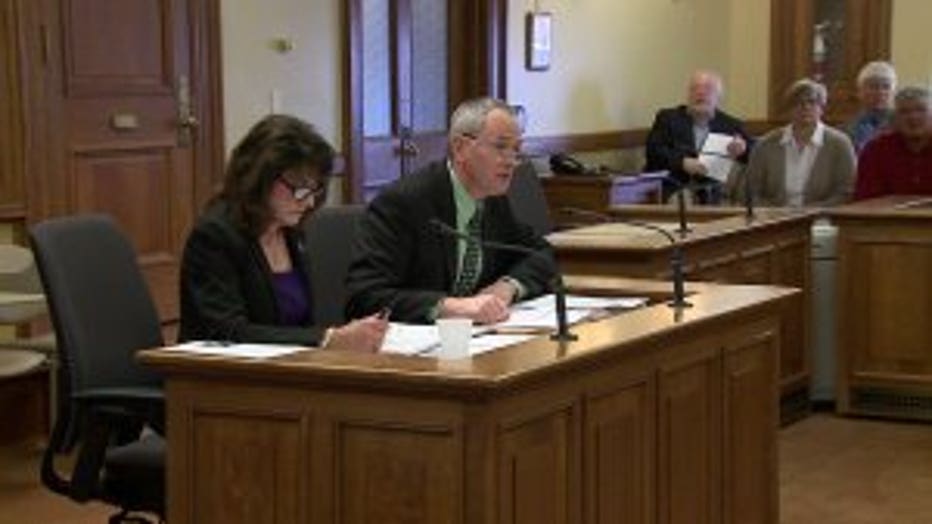 Two Republican lawmakers are pushing a package of eight crime bills. They would: impose mandatory minimum sentences on repeat violent offenders, increase penalties for carjacking, and allow judges to sentence juveniles to longer terms in youth prisons.

Meanwhile, Alderman Tony Zielinski said in a statement on Tuesday, March 28th he plans to introduce a resolution in April, asking state legislators to toughen the laws when it comes to violent offenses, citing Zyszkiewicz's death.