Dramatic moments in court: Victim's family helps officials tackle homicide suspect after man's overdose


KENOSHA COUNTY -- Deputies say a suspect in Kenosha County tried to make a run for it, but she didn't make it far, thanks to some help from the victim's family.

30-year-old Elizabeth Cooper is accused of providing a fatal dose of heroin to a Salem man.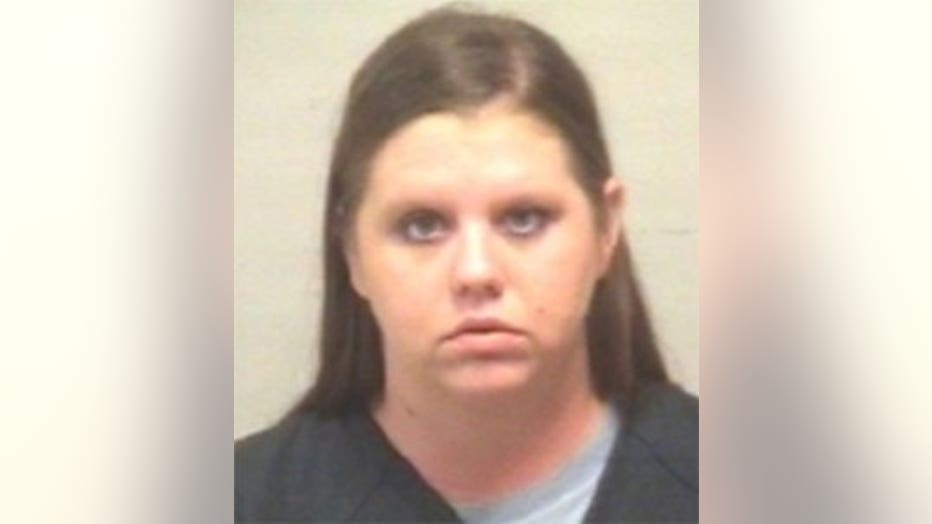 "The person who was found passed away, he was found in his garage," Sgt. Eric Klinkhammer with the Kenosha County Sheriff's Department said.

In July, 31-year-old Christopher Stachura was found dead on his mother's property. Family members said Stachura struggled with drugs, but was clean until he met Cooper.

"The cause of death was an overdose of heroin," Sgt. Klinkhammer said.

Family members said Cooper provided a fatal dose of drugs to Stachura and then left him to die.

She's facing three charges: First degree reckless homicide/deliver drugs, possession of narcotic drugs and possession of drug paraphernalia -- but she hasn't spent much time behind bars. After posting a $5,000 cash bond just days after her arrest, Cooper has been out of custody.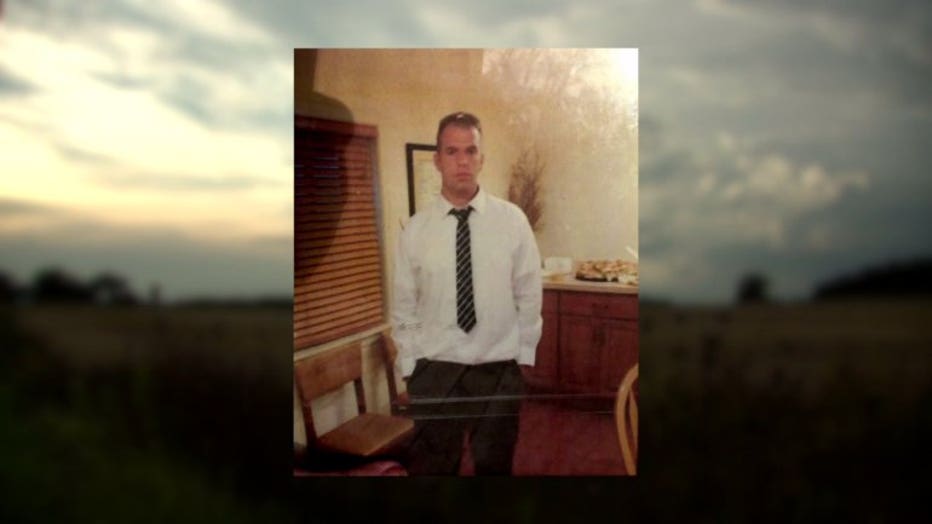 On Thursday, January 12th, she was back at the Kenosha County Courthouse, but she apparently didn't know she was about to be taken back to jail after she was arrested in Lake County, Illinois on retail theft and drug paraphernalia possession charges -- a violation of her bond in Wisconsin.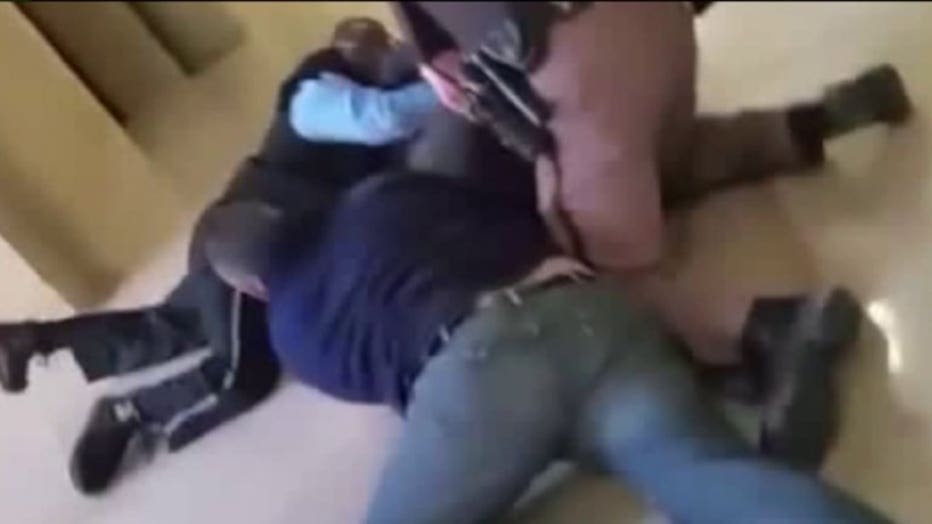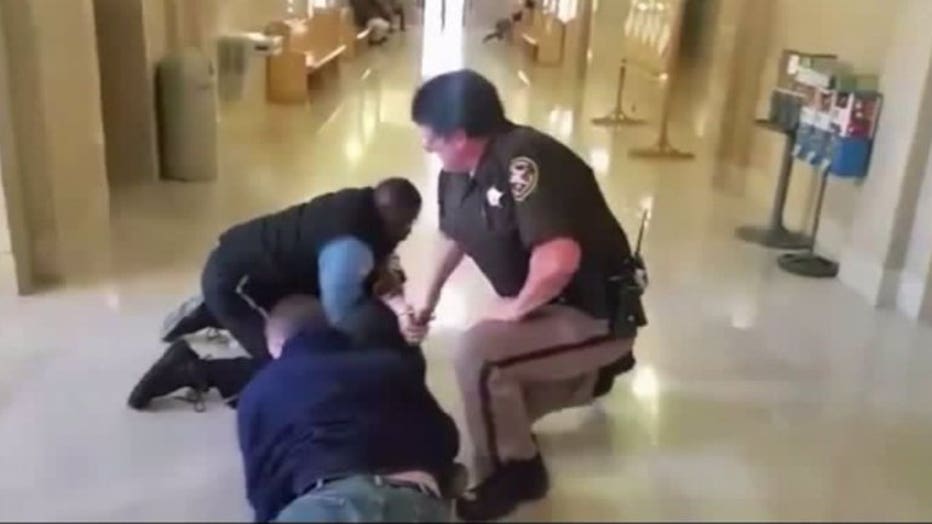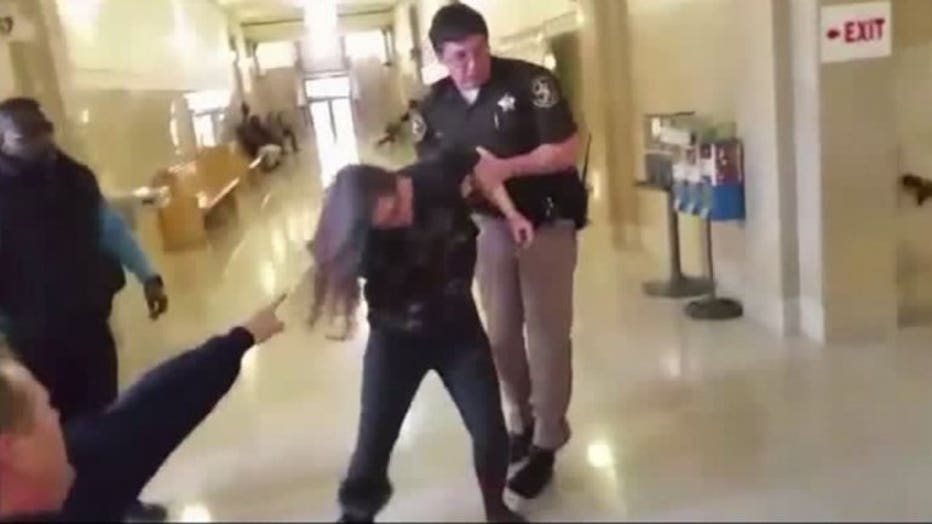 After a judge ordered that she be taken into custody, deputies say she slipped her restraint -- but her life on the run was short-lived.

After running past the victim's family, deputies struggled with her inside the courthouse.

A family member said he grabbed her legs before she was finally taken away.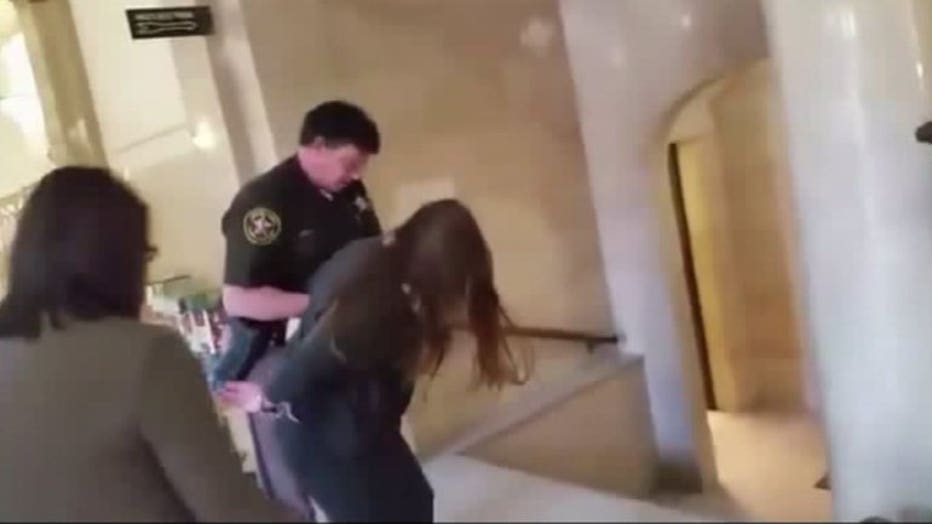 Family members of the victim said Cooper will be back in court on Friday. Court records show she's being held on a new charge -- resisting an officer.