'Draft Sheriff Clarke' super PAC distributes cherry lip balm, Clarke bobbleheads at conservative forum


NATIONAL HARBOR, Maryland -- The super PAC trying to draft Milwaukee County Sheriff David Clarke to run for U.S. Senate in 2018 is giving away Clarke-themed cherry lip balm and bobbleheads at a conservative forum in Maryland this week.

Kay Daly, one of the leaders of the 'Draft Sheriff Clarke for Senate' committee, said her North Carolina-based group has raised $300,000 in one month and was looking to further raise its profile at the Conservative Political Action Conference. Clarke has not expressed any interest in running for U.S. Senate.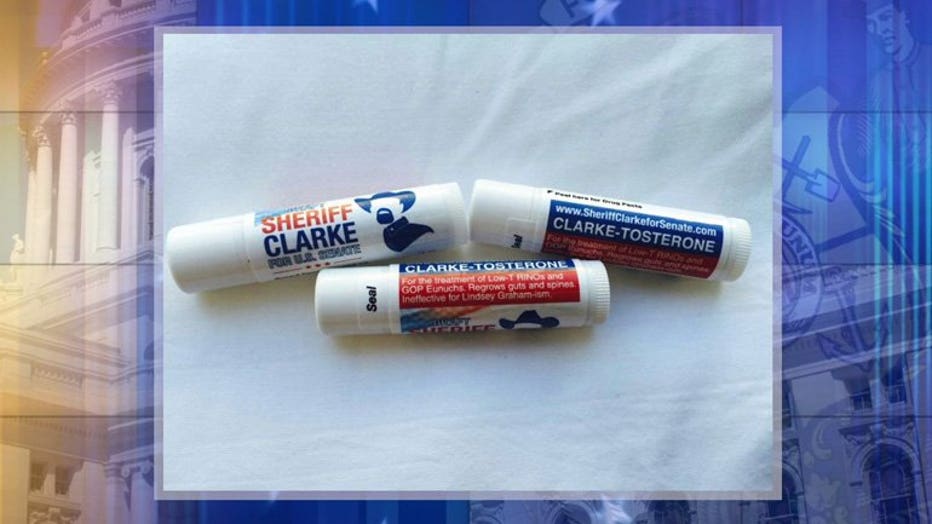 The lip balm has a label that called it "Clarke-Tosterone" and promised that it "regrows guts and spines." Clarke is an outspoken supporter of President Donald Trump and has sparked numerous controversies in recent months by threatening his political opponents and saying it was "pitchforks and torches time in America."

The draft committee also said it was giving away a talking Sheriff Clarke bobblehead that features Clarke saluting with his right hand and reaching out with his left arm. It's a reference to Clarke saying last month, "The only reason I'll be reaching across the aisle is to grab one of them by the throat," Daly explained to FOX6.

"This is a once-in-a-lifetime candidate," she said during a phone interview.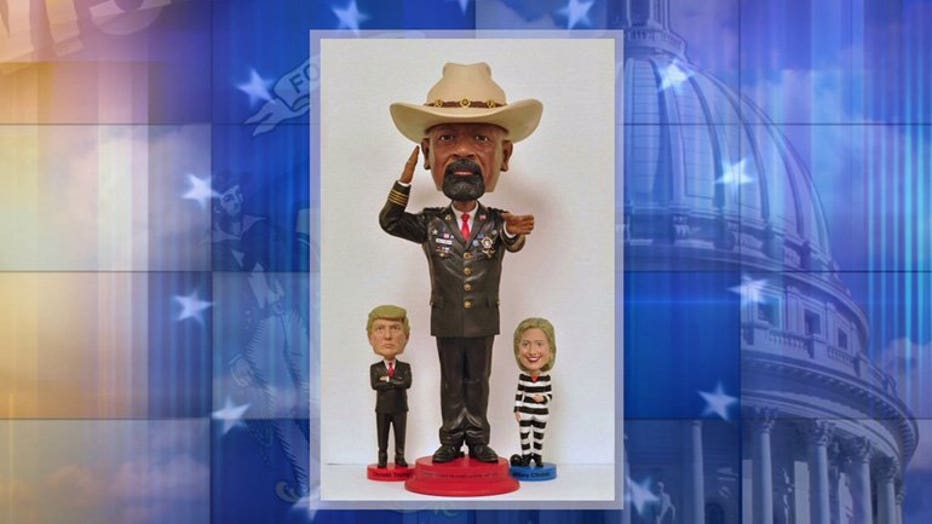 The super PAC said that Duane Chapman, better known as Dog the Bounty Hunter, would attend CPAC and advocate for Clarke. Chapman is a member of the draft committee.

Eric O'Keefe, a spokesman for Clarke, said the draft committee's efforts would not be a factor in the sheriff's decision whether to run for Senate.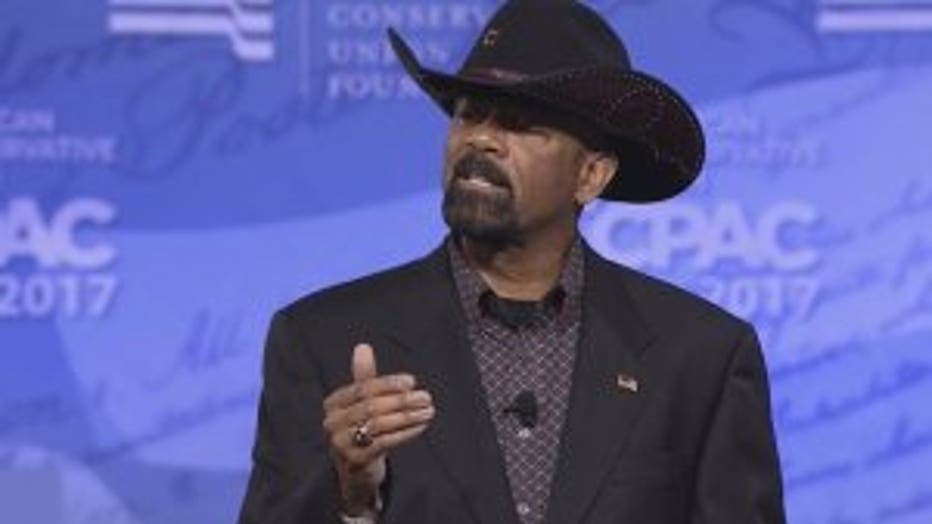 Milwaukee County Sheriff David Clarke


"While he has not ruled out a Senate run, he also is not making plans to run for Senate," O'Keefe told FOX6 last week.

Clarke, who is up for reelection in 2018, did nothing to explain his future as Milwaukee County sheriff this week. Sean Hannity of Fox News asked if he planned to join the Trump administration.

"Be patient," Clarke replied to Hannity. "Just be patient. That's all I can say."

Brian Fraley, a Republican political strategist based in Brookfield, said he didn't expect Clarke to remain sheriff for long. Fraley predicted the sheriff would have more interest in a Trump administration position or a job in new media than a U.S. Senate race.

"I think he's got one foot out the door (as sheriff), and I don't think he's going to run for U.S. Senate," Fraley said. "I just don't think that's in his interest. He has never publicly expressed a desire for a legislative position like U.S. Senate."

Clarke's book, Cop Under Fire, is being released next week.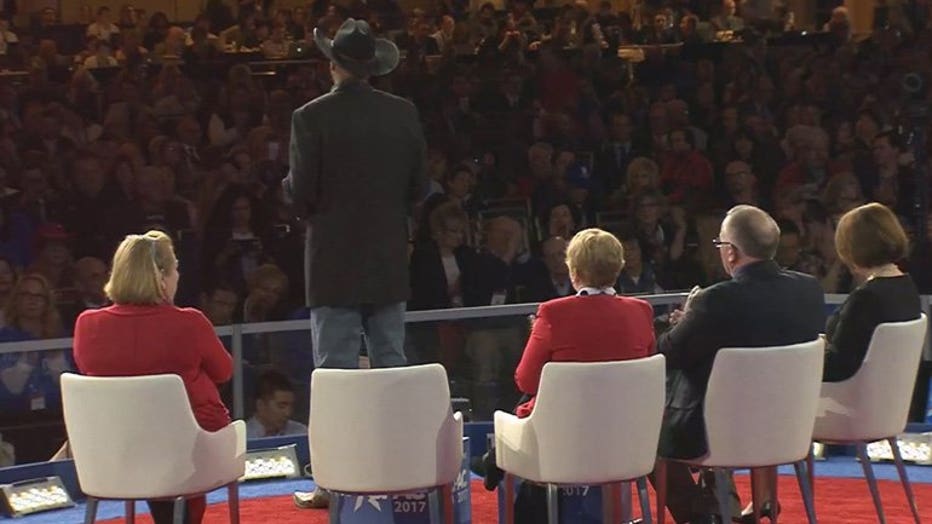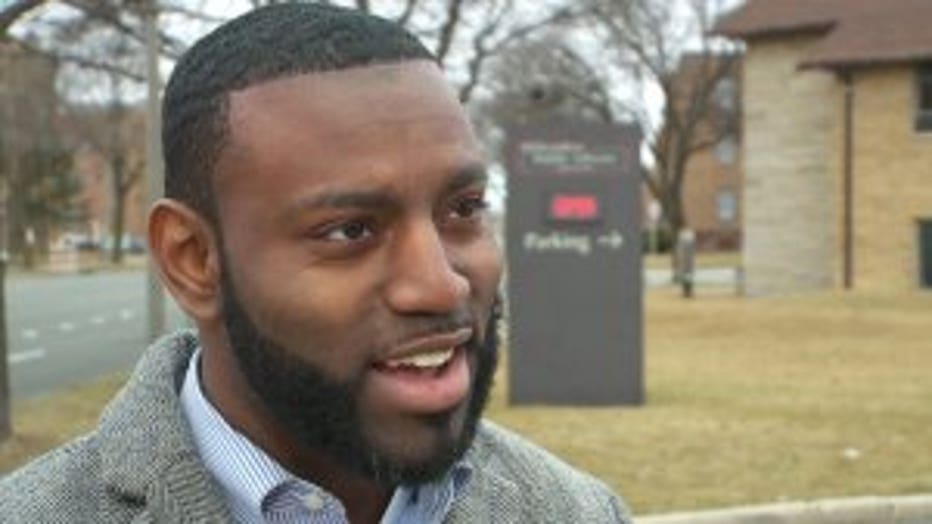 State Rep. David Bowen, D-Milwaukee, laughed at the lip balm and bobbleheads being offered by the super PAC.

"I have no idea what the sheriff does these days. I think a lot of people don't, because they don't see much of him here in Milwaukee," Bowen said. "People elected him to do a job. That seems to be last on his list of things to do."

The sheriff participated in a panel discussion on Thursday about sanctuary cities and was scheduled to give a speech in one of CPAC's prime speaking slots Saturday.

During the panel discussion, Clarke criticized sanctuary cities as "havens for criminal activities" and said public officials in such cities should be prosecuted.

Sanctuary cities prohibit their police departments from cooperating with federal immigration agents.

"You charge one mayor, one governor, one council president that adopts these laws -- this stuff is going to end right away," Clarke said.