DPW crews will pick up your yard waste for free as part of "Project Clean & Green"
MILWAUKEE -- Milwaukee's "Department of Public Works" has announced a pilot program connected to its annual "Project Clean & Green" that will allow for the disposal of yard waste.

According to a statement from the DPW, yard waste will be collected beginning with "Zone 2" on Monday, April 18th.

Project Clean & Green (PCG) is a citywide program designed to foster neighborhood pride through coordinated pick up of excess household debris, street and alley sweeping, nuisance inspections, graffiti removal, and other neighborhood beautification activities sponsored by community organizations.

Here's how it works:

There are seven collection zones.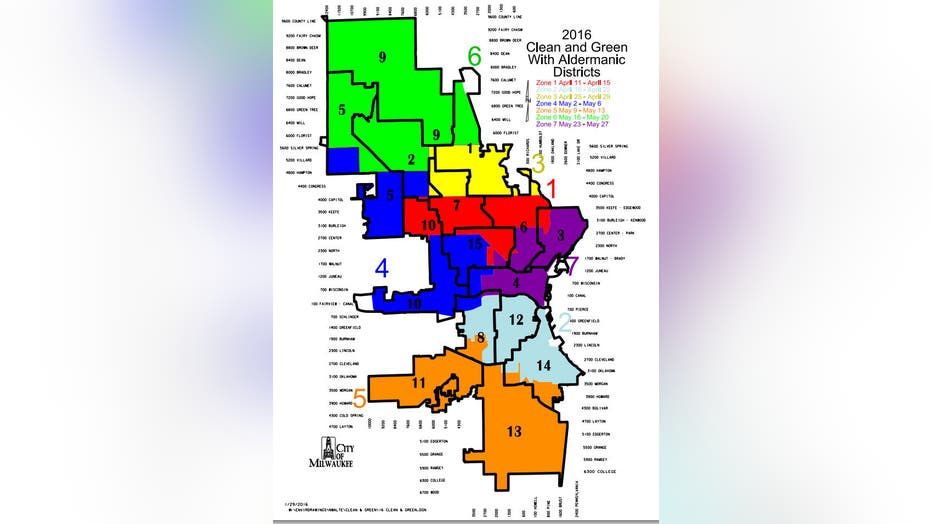 Residents can place unwanted furniture, mattresses, household items, up to two cubic yards of tree trimmings, yard and garden waste, and up to five tires at the curb or alley line on their regular garbage collection day during their designated Project Clean & Green week.

DPW crews will pick up excess, unwanted household items at no charge to the resident.

Normally, residents would be charged $50 to $150 for all bulky item pick-up requests larger than one cubic yard (about the size of an easy chair), and will be charged those amounts after their Project Clean & Green week passes.

Here's what DPW officials say they WON'T pick up: