Dozens protest outside Trump event in Janesville: "We don't stand for what he believes in"


JANESVILLE — Several dozen protesters gathered in front of a Holiday Inn complex in Janesville, Wisconsin where Donald Trump was set to host a town hall event on Tuesday afternoon, March 29th.

Chad and Josie Smith of nearby Beloit were among those gathered. They said they came to deliver a message that not everyone in the state supports the Republican front-runner's message.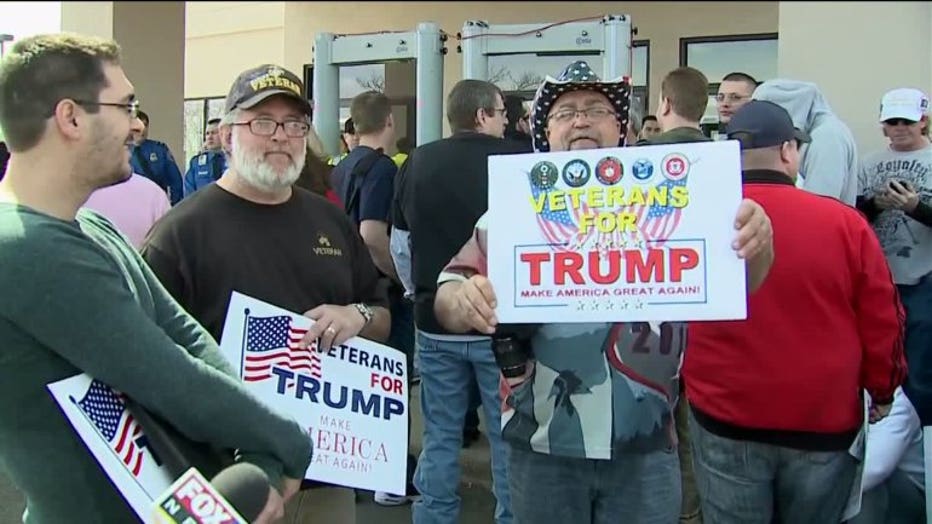 Donald Trump rally in Janesville


"We want to stand up against Trump and let people know that we don't stand for what he believes in," said Josie, a local property manager for senior housing.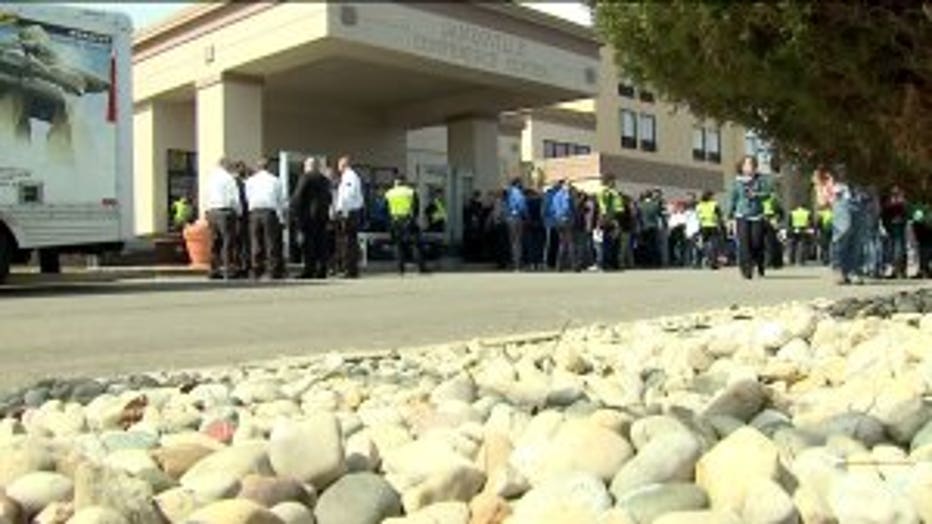 Donald Trump rally in Janesville


Her husband, who works in a warehouse, said he worries that Trump will divide the country drastically if he's elected.

"It scares me if he becomes the commander-in-chief," Chad said.

Both Chad and Josie Smith said they support Democratic candidate Bernie Sanders.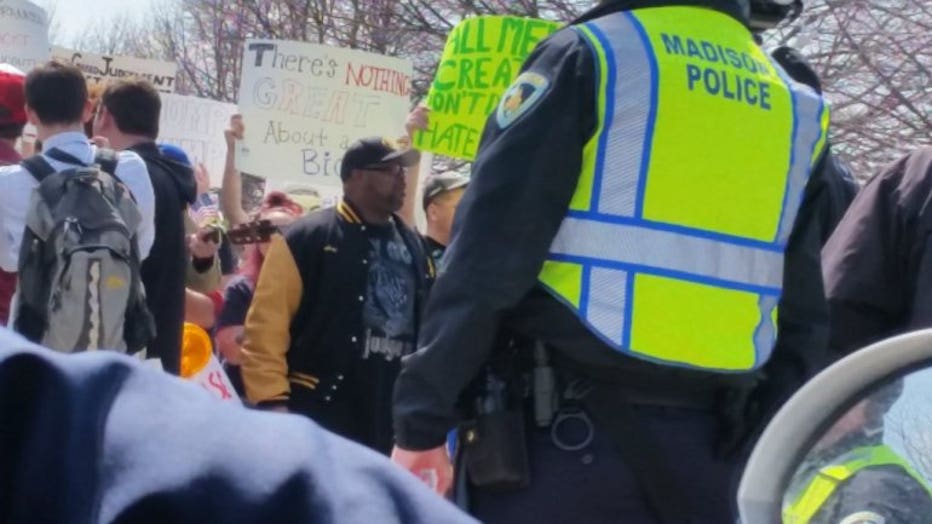 Protesters outside Donald Trump event in Janesville


It was interesting how police kept this under control.

Trump supporters were on one side of a fenced-off area, while another fenced-off area was filled with protesters.

Trump supporters stood in line for quite some time for the opportunity to hear the GOP front-runner speak.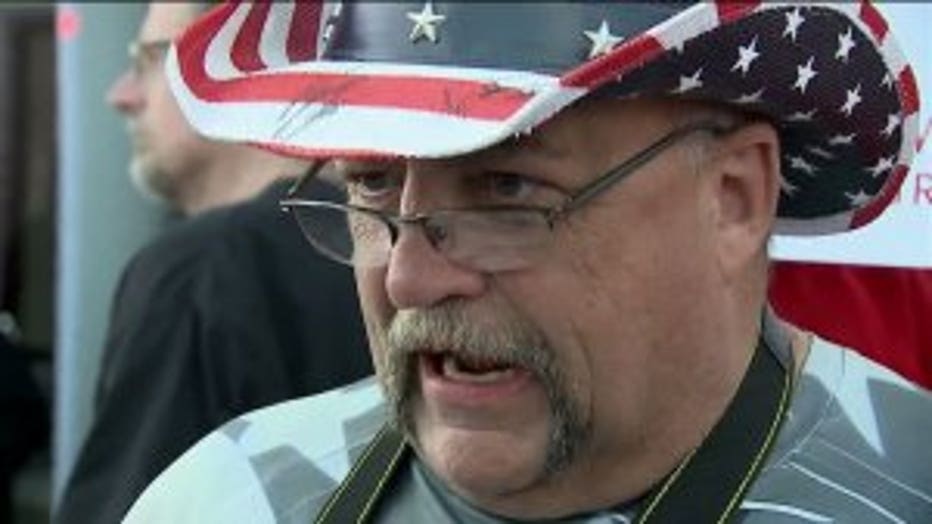 Randall Thom was one of the first in line.

"I want to show my undying support for Donald J. Trump," Thom said.

This would be Thom's sixth Trump rally.

"I enjoy being with fellow Trumpers," Thom said.

Trump protesters and supporters were colorful but peaceful ahead of the rally. At times, they even discussed their differences.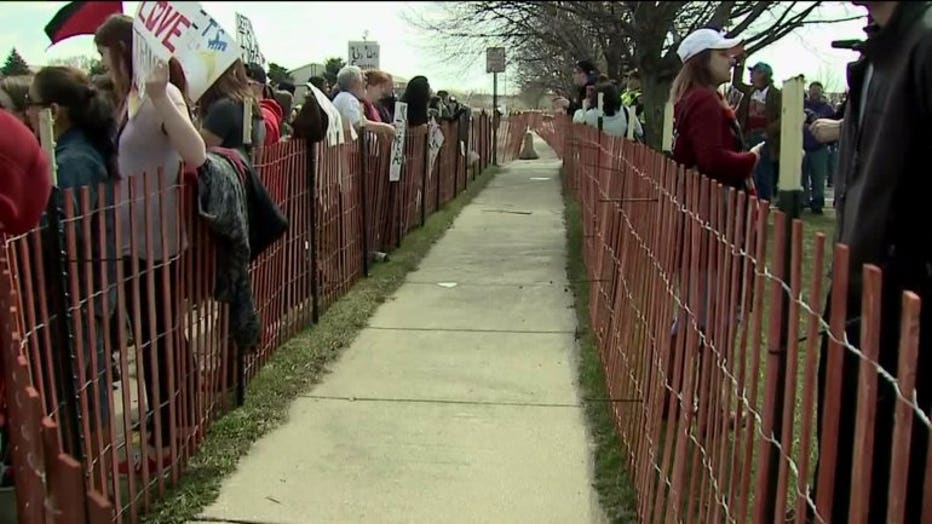 Donald Trump rally in Janesville -- Protesters/supporters separated with fences


"I just don't want there ever to be a message of hate. I feel the way to build up a country is to make sure people are happy, they are healthy, educated," a Trump protester said.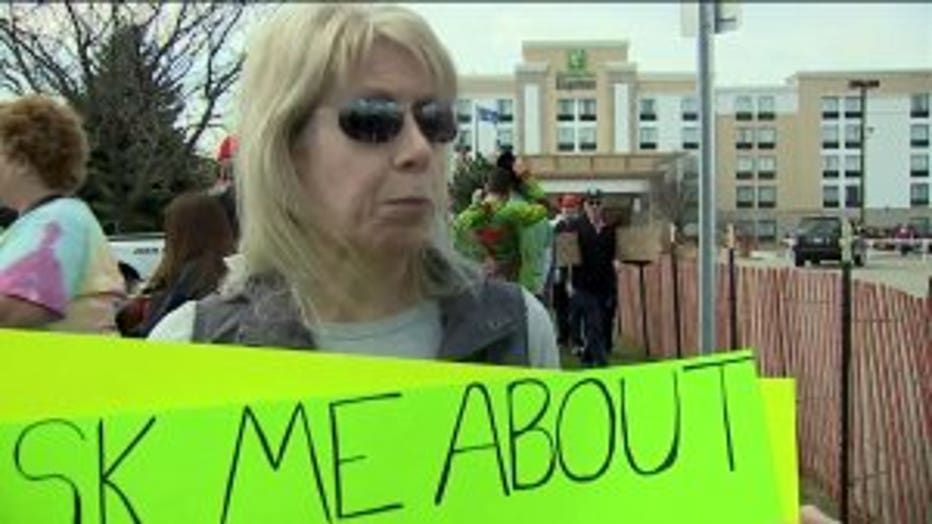 "I just don't think he's somebody who has any right to run America," a Trump protester said.

Leslie Spears said she was at the March 11th Trump rally in Chicago that had to be cancelled after confrontations involving Trump supporters and protesters turned violent.

"They were busting out people's car windows -- but I'm not going to be swayed. I'm not. They can bust out as many car windows as they want. I'm for Trump," Spears said.

Law enforcement officials from Madison, Beloit, Janesville and beyond were on hand to keep the peace.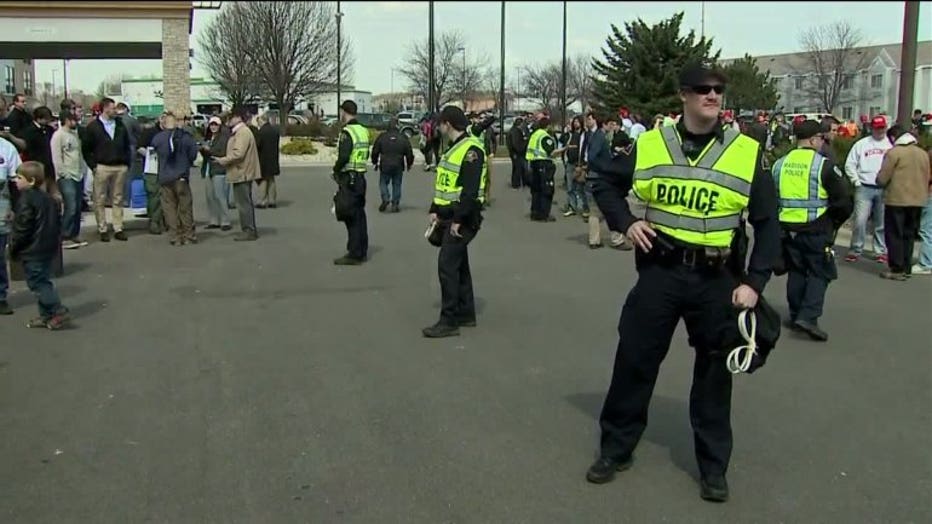 Donald Trump rally in Janesville


On Monday evening, six people were arrested while protesting the planned stop by Trump in Janesville.

The Janesville Gazette (http://bit.ly/1VQGDa3) reports about 60 protesters occupied the lobby of the Holiday Inn Express in Janesville on Monday night and about 20 more stood outside.

The protest began around 6:00 p.m. The newspaper reports most participants left by 7:15 p.m. but six stayed in the lobby and were using PVC pipe to link their arms. Authorities had to separate them.

Janesville police Sgt. Mike Blaser says police gave the protesters several chances to leave the building without being arrested but they refused.

Trump will be in Milwaukee -- along with Ted Cruz and John Kasich for a CNN town hall event at the Riverside Theatre set for 7:00 p.m. Tuesday.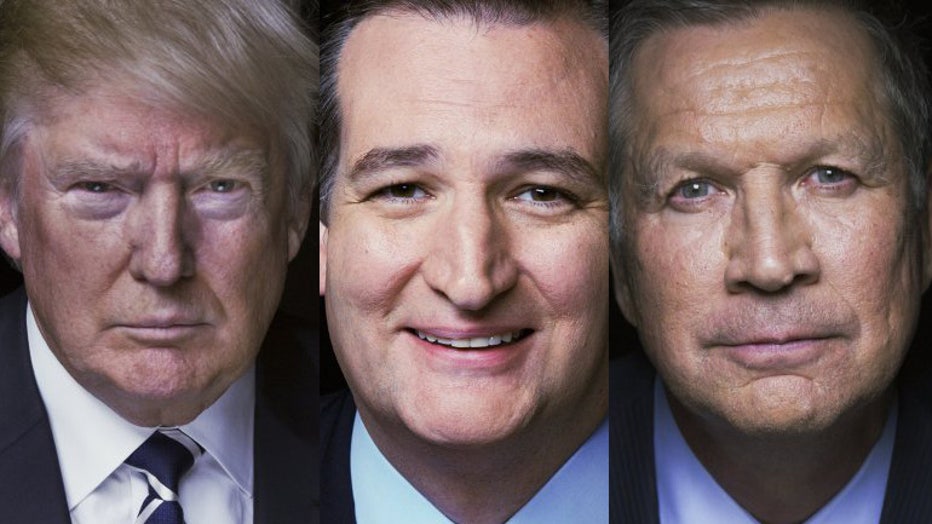 Donald Trump, Ted Cruz, John Kasich


On Wednesday morning, Trump has a rally scheduled in De Pere at St. Norbert College. It begins at 10:00 a.m.

On Wednesday afternoon, Trump has a rally scheduled in Appleton. It begins at 2:00 p.m.

And on Wednesday night, Trump will be in Green Bay for an MSNBC town hall event scheduled to begin at 7:00 p.m.

On Saturday, Trump will be in Wausau for a rally at the Central Wisconsin Convention and Expo Center. It begins at 3:00 p.m.

CLICK HERE for a running list of presidential campaign events in the Milwaukee area ahead of April 5th.