'Dose of Reality' campaign launched: Emphasizes dangers of misused prescription drugs


MILWAUKEE -- More than 229 Milwaukee residents are on track to die from drug overdoses this year. You might think it's from illicit drugs, like heroin. But that's not it, it's closer to home.

"I would like to welcome you all to my autopsy room," said Milwaukee County Medical Examiner, Dr. Brian Peterson.

Dr. Peterson hosted a news conference at the Milwaukee County Medical Examiner's Office to emphasize the staggering 220 deadly drug overdoses expected for 2015, the majority from prescription opioid painkillers.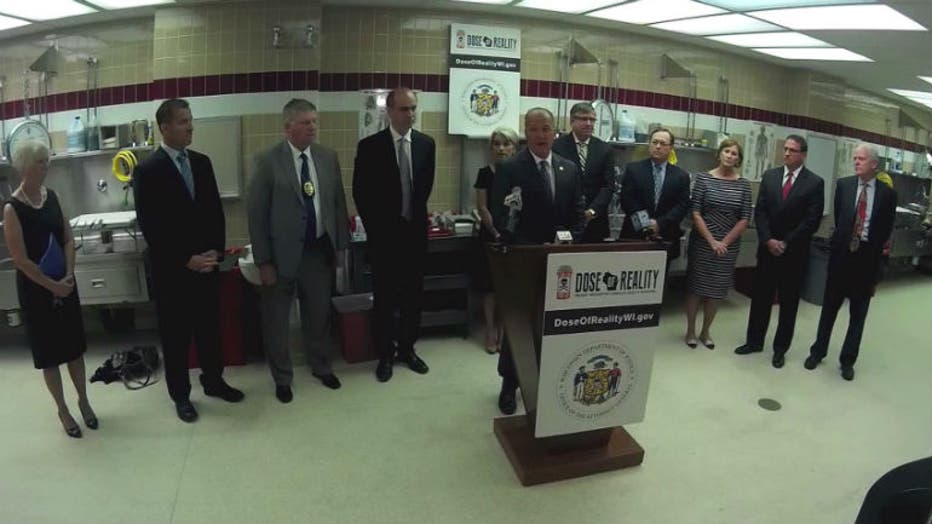 "Understand that that number will outnumber motor vehicle accidents and even homicides by a factor of almost 2:1, and you know that this has been a pretty big year for homicides," said Dr. Peterson.

Dr. Peterson and others joined Wisconsin Attorney General Brad Schimel in announcing a prevention campaign called "Dose of Reality."

"We can choke out heroin if we can make people more aware of the dangers of abusing prescription painkillers, we can do this," said Attorney Schimel.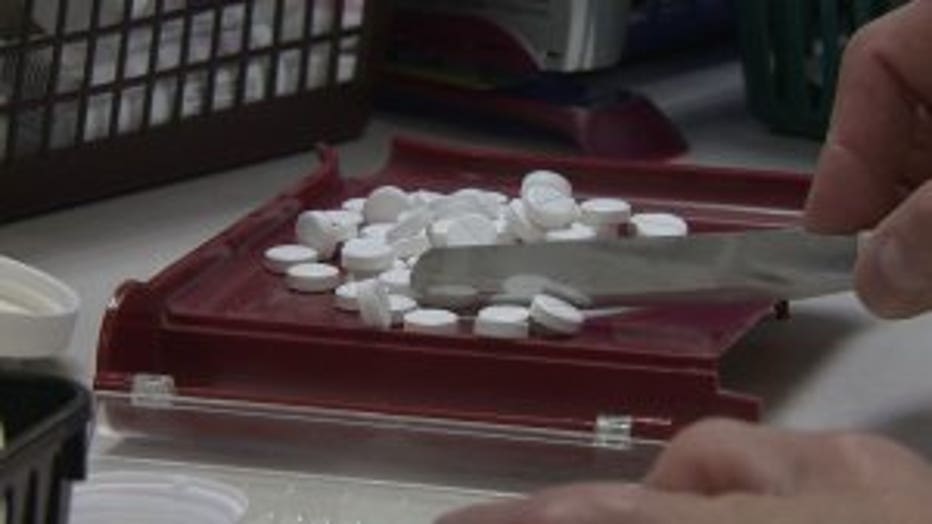 Schimel says four out of five addicts started by first becoming addicted to prescription painkillers, but he finds people are in denial thinking it could never happen to my kid or in my neighborhood.

State Representative John Nygren begs to differ.

"I'll never forget the day that she told me that she was addicted to heroin. Literally, I was sick to my stomach," said Nygren.

Nygren's daughter is addicted to heroin and still struggles -- prescription drugs were her gateway.

Soon, a media blitz will begin statewide with spots with warnings, information, prevention and resources.

Schimel says it's an all out approach between law enforcement, prevention and treatment efforts. He also says besides death and destruction to lives, the "epidemic," as he calls it, has led to dramatic spikes in other crimes such as burglary, robbery, theft and even human trafficking.

Milwaukee is now #2 in pharmacy robberies nationwide.

FOX6 News is proud to be chosen as the primary television partner on the "Dose of Reality" campaign.