Dontre Hamilton's mother: Something happened 15 mins before shooting that could've saved him


MILWAUKEE (WITI) -- After the last shot was fired by an officer at Milwaukee's Red Arrow Park on Wednesday, April 30th an investigation began into why a man was killed.

Police say it began with a struggle between an officer and 31-year-old Dontre Hamilton.

The officer encountered Hamilton laying on the ground. A witness tells police the officer helped him to his feet — and was attempting to conduct a field interview. The officer was patting Hamilton down when a struggle ensued. The officer withdrew his wooden baton to defend himself, and Milwaukee Police Chief Ed Flynn says Hamilton took the officer's baton from him and began striking him in the head. That's when the officer withdrew his service weapon — a .40 caliber Smith & Wesson — and fired "several shots" at Hamilton — striking him several times, ultimately causing his death.

About a day before the officer-involved shooting, Maria Hamilton, the mother of the man gunned down, received a chilling, emotional, and terrifying phone call from her son that would prove tragically accurate.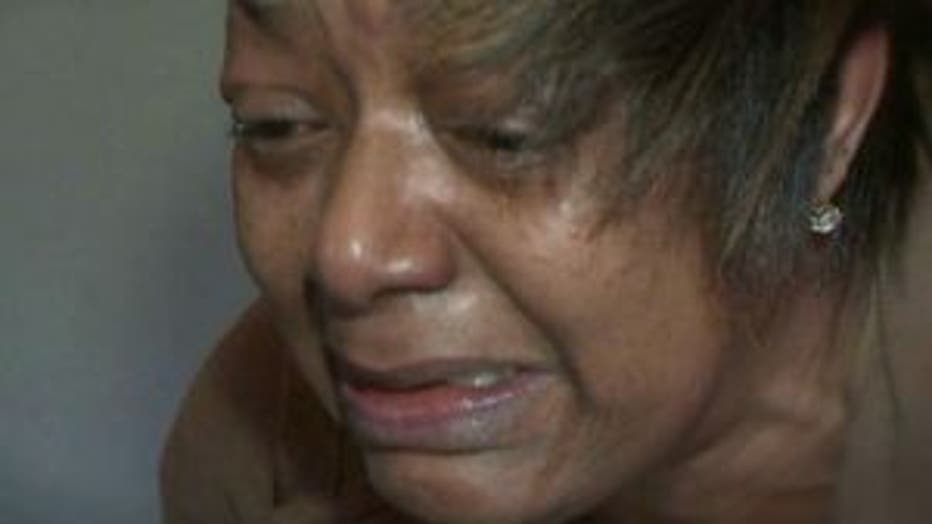 "He said he loved me and that he was going to die," said Hamilton's mother.

Dontre Hamilton struggled with schizophrenia. The symptoms included what friends and family called the demons in his head, or auditory hallucinations.

"He was experiencing voices," said Hamilton's mother.

His mother says in the past, those voices resulted in Hamilton stabbing himself in the neck, and forcing her to call the police on him as part of a disorderly conduct incident.

As long as he received his monthly anti-psychotic shots, his family says Hamilton's symptoms seemed to vanish, but his last shot of medication was received in December.

"They told him at the outreach program that he wasn't insured so they didn't give him a shot," said Hamilton's mother.

The family claims he was insured and describes a mental health bureaucracy battle to get him treatment.

On Monday, he was seen by a worker who determined he wasn't in danger, but would get him help. On Wednesday, Hamilton's mother got word the treatment was available.

"I was on the phone with them at 3:15 p.m.," said Hamilton's mother.

Police say Hamilton was shot around 3:30 p.m.

FOX6's Jeremy Ross: "If he got those shots, are we even talking today?"

"No," Hamilton's mother said.

Jeremy Ross: "Is this a failure of the mental health system?"

"Yes, and I blame them," Hamilton's mother said.