Donte Barnes faces multiple charges in double fatal crash at 35th & Keefe
MILWAUKEE -- 17-year-old Donte Barnes of Milwaukee faces multiple charges in connection with a fatal crash at 35th and Keefe on Friday evening, August 26th. Two teenagers were killed in the crash. They are identified as 15-year-old Latrey Hale and 15-year-old Demetrius Batchelor Jr. Barnes and one other person were also hurt in the wreck.

Barnes faces the following charges:


According to the criminal complaint, Barnes was the driver of the vehicle which crashed into a tree near 35th and Keefe. The complaint says the vehicle "separated into two pieces."

Witnesses noted in the criminal complaint that the vehicle, prior to striking the tree, was traveling anywhere from 60 to 80 miles per hour. Several of those witnesses talked about how the vehicle made abrupt lane changes prior to the crash.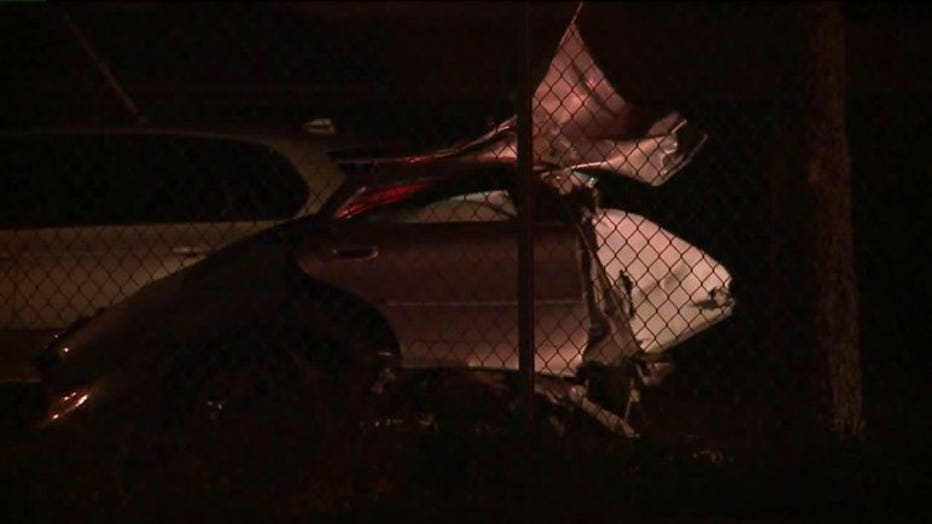 Fatal crash at 35th & Keefe


When Barnes spoke with police after the crash, he "indicated that the four of them were coming back from playing basketball." He said "he was the driver of the vehicle, although he does not remember being on 35th Street or the accident that ensued."

If convicted on the homicide by negligent operation of a vehicle charge, Barnes faces up to ten years in prison and $25,000 in fines. The reckless driving charge comes with a maximum penalty of three-and-a-half years in prison and $10,000 in fines.