"Don't know what he was using them for:" 35 firearms seized from convicted felon in Dodge Co.


DODGE COUNTY -- 35 firearms are out of the hands of a convicted felon. The Dodge County Sheriff's Office in connection with the ATF, seized those firearms along with thousands of rounds of ammunition and suspected drugs early on Wednesday, April 27th, and the 56-year-old man is now facing a new felony charge.

Sheriff's officials called this search and seizure a success. As for the man who was allegedly in possession of the firearms illegally, he's no stranger to law enforcement officials.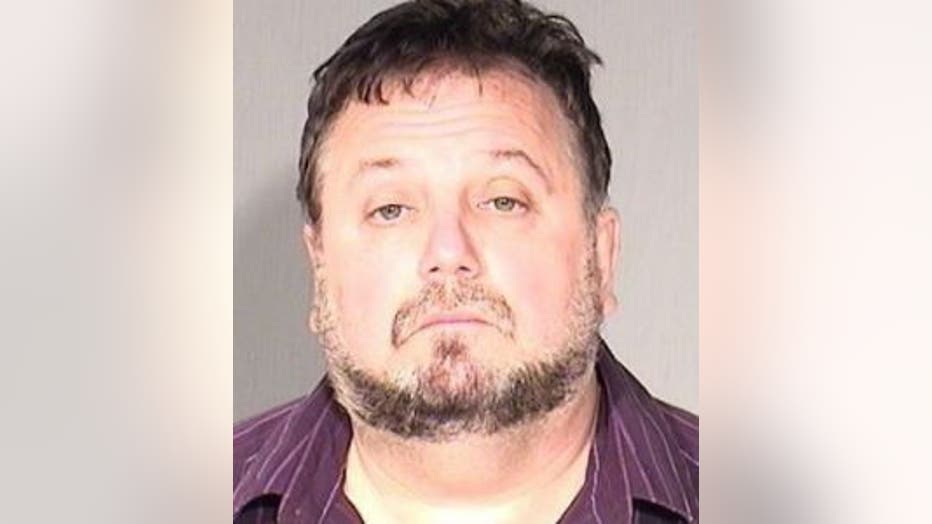 Kirk Lupton, who also goes by the name of Kirk Bitzner, is a convicted felon.

The new criminal complaint filed against him indicates he was convicted in 1995 in Milwaukee County on a charge of theft by fraud -- and sentenced to serve 10 years in prison.

"We've had some contact with him. It's an ongoing investigation so I can't talk a whole lot about that, but he does have a significant history which does include robbery, endangering safety by the use of a firearm, resisting arrest and a number of other violent crimes," said Dodge County Sheriff Dale Schmidt.

Assault weapons, shotguns with semi-automatic drums and pistols were among the firearms seized from the home on County Road J near 7 Hill Road in Reeseville when a search warrant was executed on Wednesday morning, April 27th.

The complaint indicates a confidential informant helped officials in this case.

This informant told officials they had purchased five to six firearms from Lupton over the last two to three years, and reported seeing "approximately 20 different firearms" in gun safes in a shed at the home on County Road J. The informant said Lupton had provided ammunition so that the informant could shoot the firearms on Lupton's property prior to purchasing them.

The complaint indicates investigators spoke with at least two "escorts," who advised that they had witnessed Lupton in possession of firearms.

Investigators also discovered a video of Lupton holding a long gun. This video was discovered when investigators were looking into the kidnapping of a woman.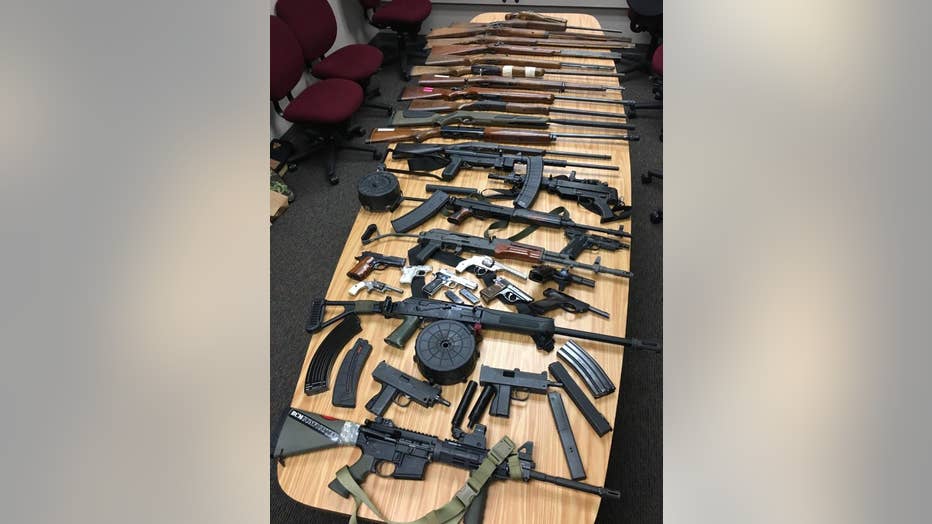 Firearms seized from home in Dodge County; two men arrested


Investigators on April 14th took part in video surveillance of the home on County Road J.

During that effort, the complaint indicates Lupton was observed holding a pistol, in a "shooter's position" on his property.

On Monday, April 25th, the search warrant was applied for, and on April 27th, it was executed.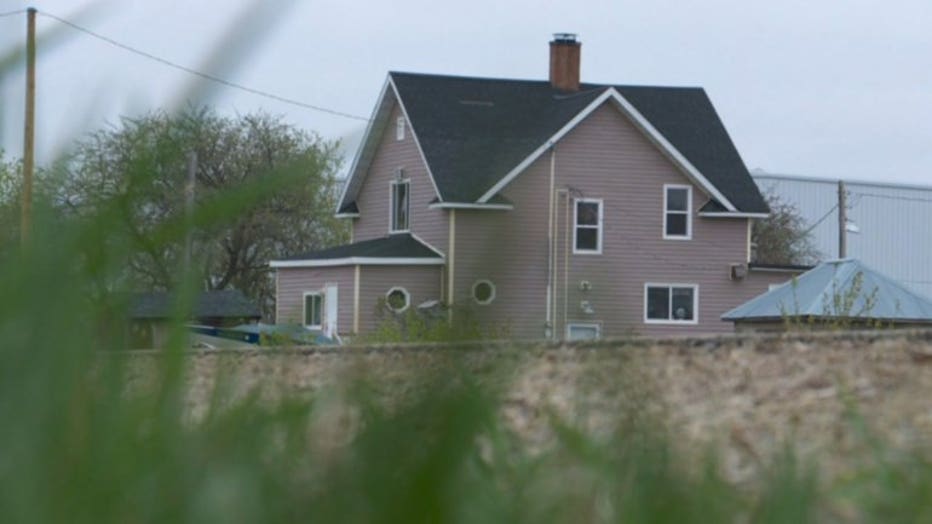 Home on County Road J in Dodge County where nearly 35 firearms seized from convicted felon


According to the complaint, investigators spoke with a man seen when surveillance was being performed on the home -- and that man told investigators he had observed Lupton shoot "four to five rounds from a .45 caliber handgun." This man told officials he knew Lupton was a convicted felon. He said Lupton had told him last summer that "he was forgiven, and had documentation that he could possess firearms."

A man who lived with Lupton told investigators Lupton used the website GunBroker.com to buy and sell guns. This man told investigators Lupton used this man's credit card to make the purchases, according to the complaint. The man said Lupton would have the guns shipped to "Watertown Trade and Auction" and then pick them up there, taking them back to his home on County Road J.

The man said Lupton would possess and shoot the purchased firearms.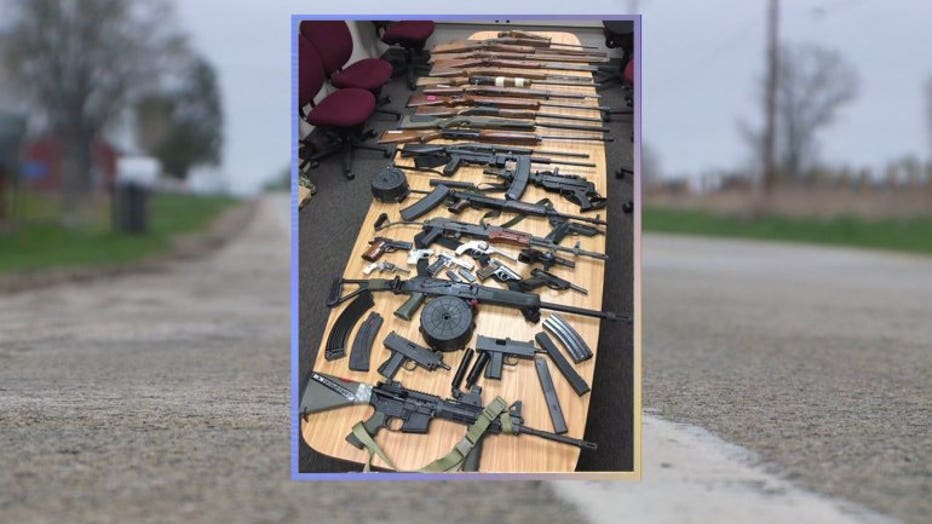 Home on County Road J in Dodge County where nearly 35 firearms seized from convicted felon


"We know that he was shooting them out in the backyard of his residence, but beyond that I don't know what he was using them for -- or what his plan was for them," said Sheriff Schmidt.

Along with the firearms, thousands of rounds of ammunition and suspected drugs were recovered from the home.

"We found a device that potentially could have exploded had it been an active device, so we called in the Milwaukee Bomb Squad to assist," said Sheriff Schmidt.

The device was deemed inactive.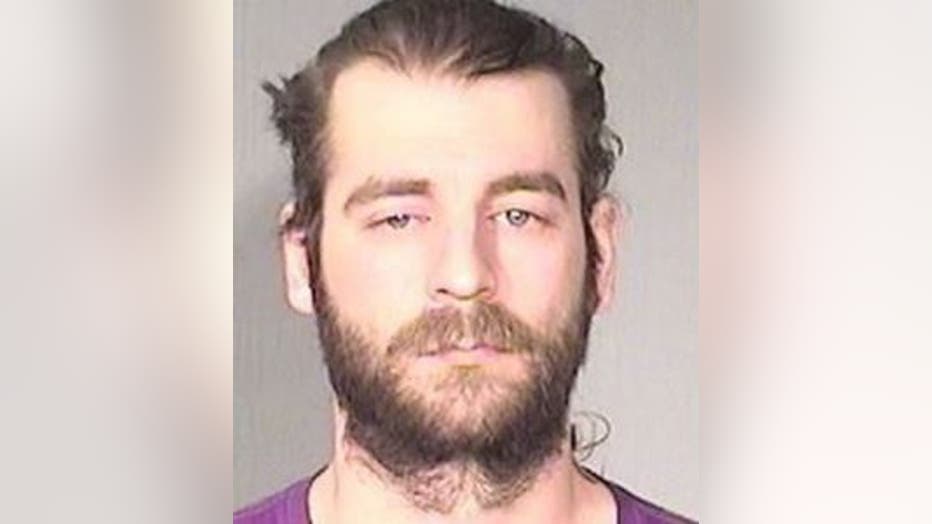 Also inside the house was 34-year-old Richard Nutter. He too, has a history of convictions that include burglary, battery and possession of drug paraphernalia.

Both men were arrested -- but Nutter has not been officially charged at this point.

"There may be some other avenues that were looking at. That's part of the investigation that we're not going to talk about -- but right now, the reason (Nutter) is being held is because a probation officer is holding him," said Sheriff Schmidt.

Lupton's first appearance in court was Thursday morning.

The court found probable cause for further proceedings in this case. A preliminary hearing was scheduled for May 5th.

Cash bond was set at $100,000.