'Don't kill me:' Neighbor reported argument between Jerica Banks, Arzel Ivery after funeral, complaint says


MEMPHIS -- FOX6 News on Monday, Feb. 17 obtained a criminal complaint charging Arzel Ivery Sr. with aggravated battery (substantial risk of great bodily harm) -- accused of intentionally causing bodily harm to Jerica Banks. Banks and her two children, Camaria Banks, 4, and Zaniya Ivery, 5 were found dead Sunday, Feb. 16 near 47th Street and Burleigh Street.

On Feb. 9, Milwaukee police took a missing report for Jerica Banks, who had not been seen since Feb. 8. The criminal complaint said she had not used her phone or Facebook account since then and had not been seen by family. A check of shelters, hospitals, and jails did not locate Banks or her two children.

The person who filed the report noted there was a funeral Feb. 7 for Banks' 21-month-old son, Arzel Ivery Jr., who died following complications with asthma, according to the medical examiner's report. The complaint said there was a gathering after the funeral, and Banks was driven home because she had been drinking. The person who drove her home said the last time she saw Banks or the children was late Feb. 7 or early Feb. 8. The driver said she watched Banks enter the apartment building and drove off. She said before Banks exited, Banks reminded the driver to pick her up the next day so Banks could get her vehicle. She didn't get a call from Banks the next day, on Feb. 8, but thought she was just grieving and wanted to be left alone.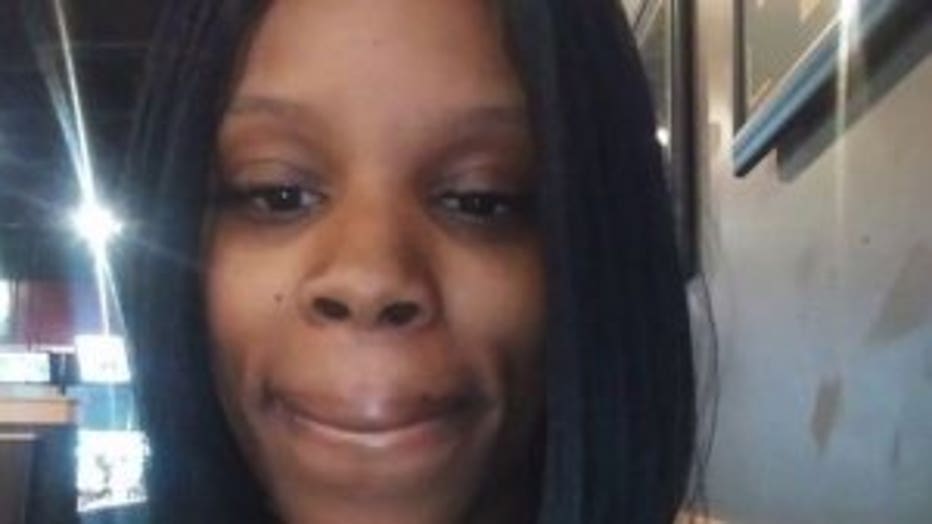 On Feb. 9, she went to check on Banks at home and couldn't find her.

The complaint said police went to the home twice to try to find Banks and the children, but they were not located.

A search of the home revealed a missing comforter on a bed, and a napkin with what appeared to be two small droplets of blood on it, along with a large hole on the wall, consistent with something hitting it, like someone's head.

A neighbor who shared a concrete wall with Banks said she was asleep when she was woken by the sound of three to four large thumping sounds through the shared wall, as if someone was slamming a person's head on the wall. She then heard a woman screaming, "No, no, I didn't even do anything." She then heard a door slam. Later, she heard the female and male again, with the female screaming, "Don't kill me."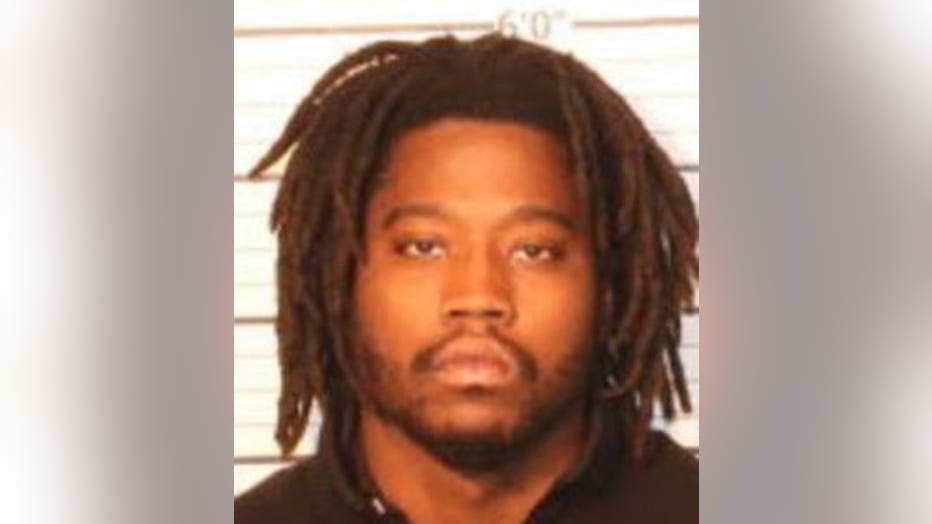 The neighbor's roommate said she was woken up by the neighbor who said a male "was beating the hell out of a girl" -- the neighbor on the phone with 911.

The roommate said she saw Banks running through the parking lot to another building, not wearing shoes, bleeding from the mouth, the complaint said. She saw the male who lives with Banks drag her back to the apartment as Banks screamed, "No, no, please don't kill me."

The neighbors told FOX6 the two young girls were crying outside their apartment.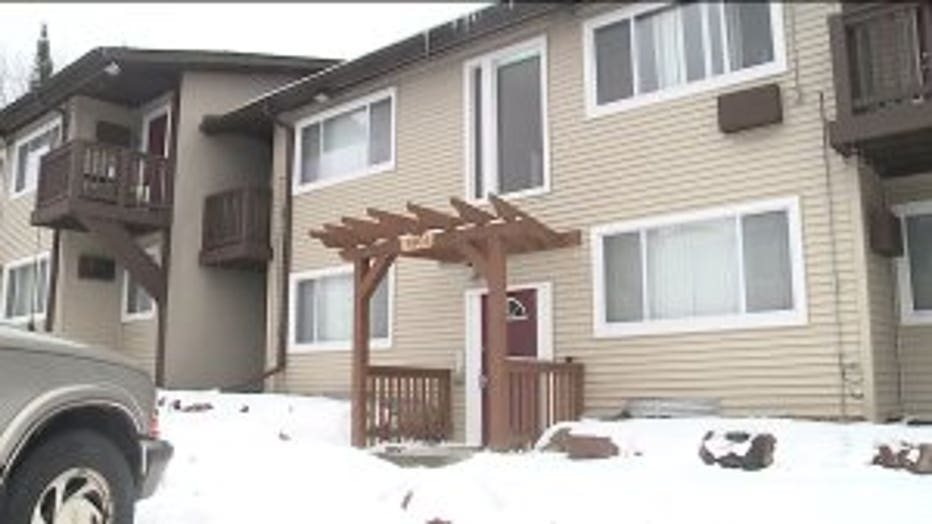 The complaint said Ivery Sr. told investigators there was an argument after the funeral because "Banks blamed (Arzel) for the death of their son." He said Banks told him she couldn't even look at him because he reminded her of their son.
He said Banks was "making a scene" and he had to "coach" her back into the apartment when she went outside.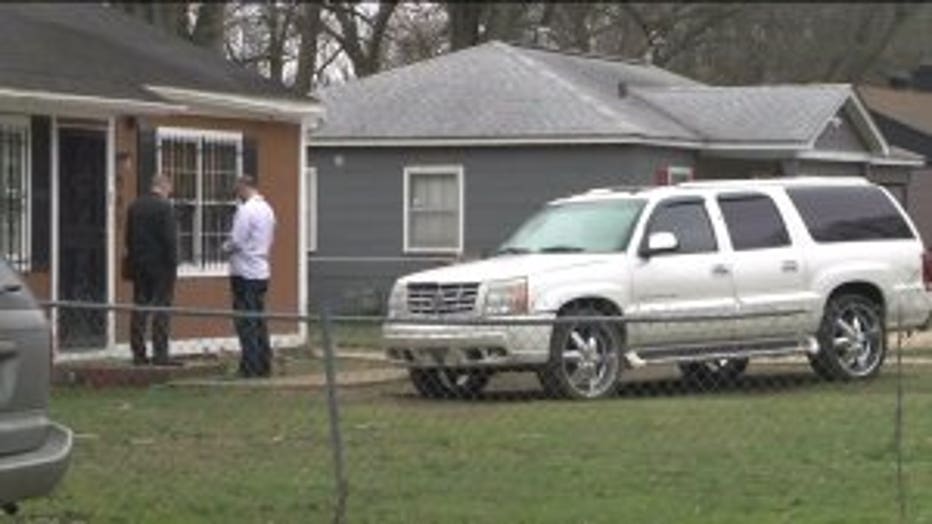 Arzel Ivery Sr. family home


He said he didn't know where Banks or the children were, telling investigators he was out of state but would come back Friday, Feb. 21 to be interviewed by police.

Ivery Sr.'s father was the person who contacted Memphis police and said he had information about his son. The complaint said he indicated Ivery Sr. arrived in Memphis after the funeral, which he thought was unusual. Ivery Sr.'s father told investigators Ivery Sr. told him he had killed his child's mother and the children.

Arzel Ivery made his initial appearance in Memphis court on Monday morning, Feb. 17 -- waiving extradition to Wisconsin after his arrest at his family's Shelby County home -- brought in on a warrant as a fugitive of justice. He crossed his arms and asked a few questions, including, "Do I have an option to have for you guys to deal with me?" Court officials answered that because this is a Wisconsin case, Tennesee as no authority.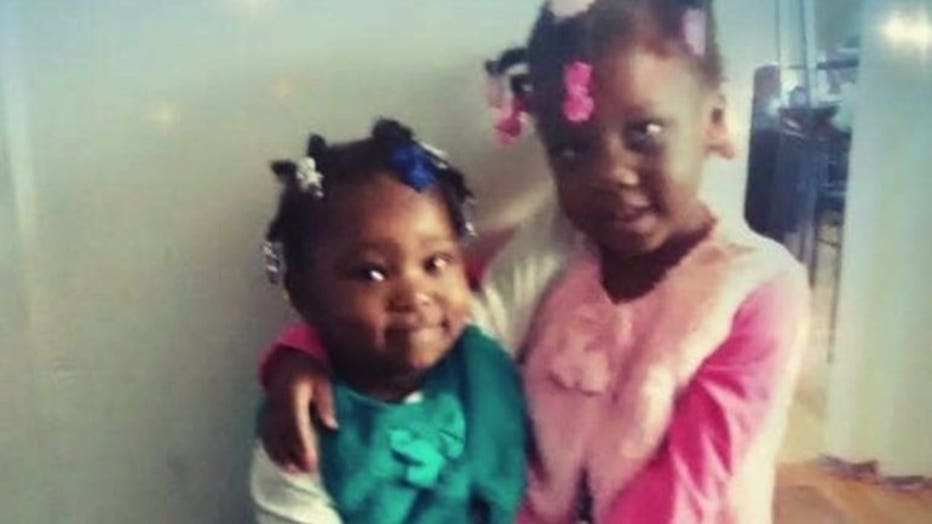 Camaria Banks and Zaniya Ivery
Go Fund Me for funeral expenses

A GoFundMe account has been established for Banks and her daughters -- for the purpose of funeral expenses. CLICK HERE if you would like to consider a donation.

Statement from Milwaukee police
"On Sunday, February 16, 2020, at approximately 11:08 a.m., on the 4700 of West Burleigh Street, the Milwaukee Police Department located the deceased bodies of Ms. Amarah Banks and her 4 year old and 5 year old daughters, Camaria Banks and Zaniya Ivery.

On Sunday, February 9, 2020, Ms. Banks, a 26 year old Milwaukee resident, was reported missing to the Milwaukee Police Department by her family. Upon further investigation, Milwaukee Police determined that in addition to Ms. Banks, her daughters were also missing. Over the course of several days, the Milwaukee Police Department worked relentlessly with Ms. Banks' family in an attempt to determine their whereabouts.

On Saturday, February 15, 2020, at approximately 2:30 a.m., the Milwaukee Police Department was notified by the Memphis Police Department that they had contact with Arzel Ivery, a 25 year old Milwaukee resident and current boyfriend of Ms. Banks. Arzel Ivery provided information to members of the Memphis Police Department, which caused members of the Milwaukee Police Department to believe that the lives of Ms. Banks and her children were in immediate danger. As a result of that information, an Amber Alert was issued.

Detectives assigned to the Milwaukee Police Department travelled to Memphis to interview Arzel Ivery who provided additional information that led Milwaukee Police to a garage located on 4700 block of West Burleigh Street where the deceased victims were located.

Arzel Ivery has been arrested in connection to this offense and charged with aggravated battery. He will be extradited to Milwaukee in the upcoming days and additional criminal charges will be presented to the Milwaukee County District Attorney's Office.

The Milwaukee Police Department is aware of a call for police that was reported on Saturday, February 8, 2020, which may be related to this incident. It is being reviewed as a part of this investigation.

This is a tragic reminder of the severity of domestic violence. Over the course of the last year, domestic violence has plagued our community. Nineteen percent of the homicides that occurred in Milwaukee in 2019 were domestic violence or intimate partner related. Please contact the Sojourner Family Peace Center for information and resources regarding domestic violence.

Chief Alfonso Morales sends his condolences to the family and loved ones of the victims."

Statement from Alderman Khalif Rainey

"The grim discovery yesterday of the bodies of a Milwaukee woman and her two daughters in a garage near N. 47th and W. Burleigh has left the community saddened and shaken.

I offer my prayers of comfort and condolences to the loved ones of Amarah Banks, 26, Camaria Banks, 4, and Zaniya Ivery, 5, and I ask the community to offer the loved ones and friends of the deceased support and comfort during this unimaginable time of sorrow.

A man who is reportedly the father of one of the girls (and the boyfriend of Amarah Banks) has been arrested in connection with the murders.

Domestic violence is far too common in Milwaukee and across our nation. We must do a better job of working together to protect our women, and to protect our girls, from the physical and psychological abuse that can wreck lives and tear families apart.

If you see something that you believe is related to domestic violence – please, for the sake of the victim and their loved ones – SAY SOMETHING! You may be the person who ends up saving someone's life or helping a person escape a relationship rife with abuse and manipulation (and not love).

Please share the resources we have in Milwaukee to help the victims of domestic violence and sexual assault, including the 24-hour helplines and agencies that are available on the city's website at city.Milwaukee.gov/health/staysafe/health/directory.

Or please call the Sojourner Family Peace Center (414-933-2722) or the IMPACT 211 hotline (dial 2-1-1)."
Statement from Alderman Tony Zielinski
"The Milwaukee community continues to mourn alongside the Banks family. Amarah Banks has been described as a loving mother, daughter, sister and friend and I simply cannot imagine the pain her family is dealing with right now having lost her and her three children in a small window of time (it is reported today that Amarah's 21-month-old son died in late January from severe respiratory illness also complicated by asthma).

Words are not sufficient to express our grief as we mourn the senseless loss of this beautiful mom and her two daughters Zaniya R. Ivery, 5 and Camaria Banks, 4. We extend our deepest sympathies to the Banks family and friends.

It is my sincere prayer that this tragedy will unite us as a community."