Dodge County woman crowned Fairest of the Fairs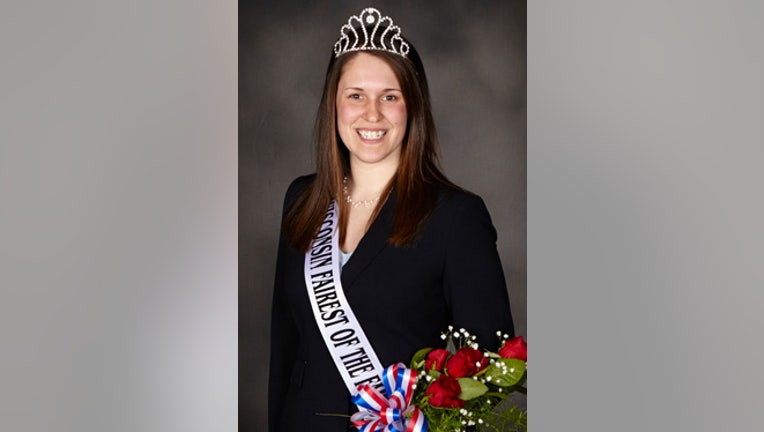 DODGE CO. (WITI) -- Dodge County's Steffani Koch was crowned Fairest of the Fairs at the 90th Annual Wisconsin Association of Fairs Convention in Wisconsin Dells on Wednesday, January 9th.
Koch competed against a field of 40 contestants from county and district Fairs throughout Wisconsin.
Koch will serve as a spokesperson for the Wisconsin Association of Fairs, representing the 76 Wisconsin county and district fairs in 2013. Her one-year term begins right away. Koch will travel to various fairs throughout the state to promote the educational, social and economic importance of Wisconsin's Fair Industry.
Koch will also serve as the official ambassador of the 2013 Wisconsin State Fair, presented by U.S. Cellular, August 1 through August 11.
Koch replaces the 2012 Wisconsin Fairest of the Fairs, Richelle Kastenson of Racine County. She is the daughter of Franklin and Debra Koch of Mayville and is a first year Veterinary Medicine student at the University of Wisconsin – Madison. She has an undergraduate degree in Dairy Science and Chemistry from the University of Wisconsin – River Falls. Koch has years of volunteer experience as well as leadership skills learned in various positions within her local 4-H and FFA organizations.